Over time I think my sons (8 and 5) will find it easier to climb into the back of our new 4 door Wrangler but these fix the problem now and I get "cool dad" points from my boys.
I started with 15' of 3/8" black rope picked up from Lowe's and mocked out the knots to get a rough idea on the length needed for each piece.
After measuring I decided 65" would be just right.
Here's the first knot (just folded rope in half)
This hangs on the outer peg of front seat headrest.
Next I tied a double fisherman's knot to create the handle
I tied the second exactly the same and pulled the heck out of both to tighten up the knots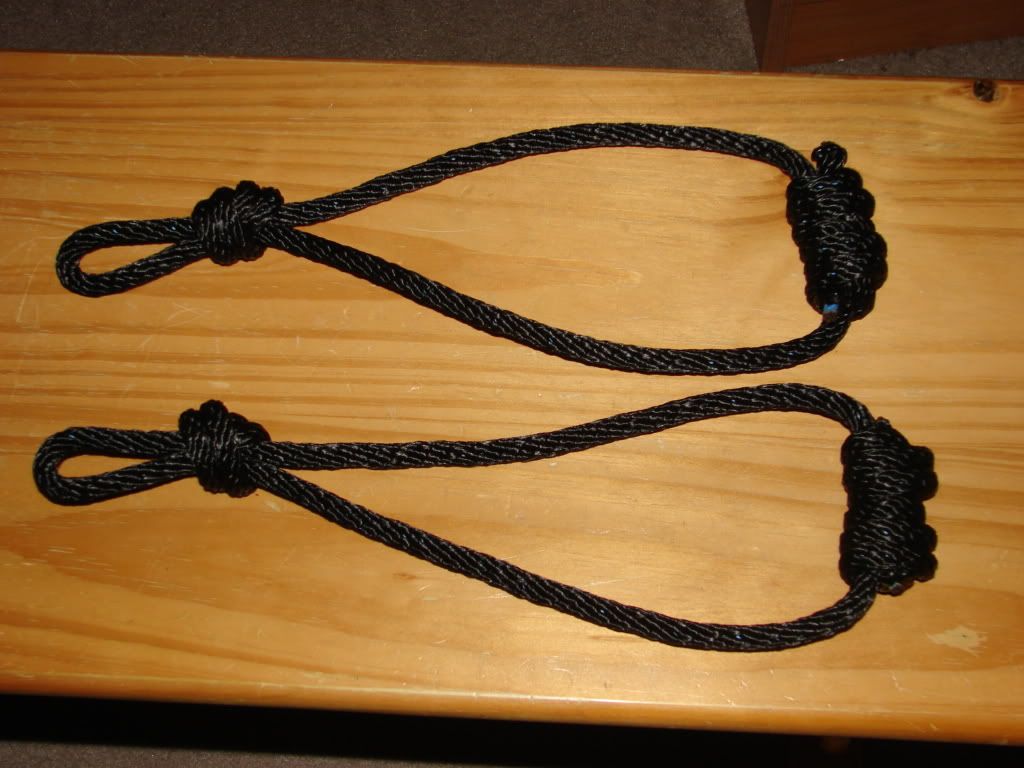 I removed the drivers side head rest and hung the first handle on the out side peg
Followed up by the passengers side
Last thing to do was kid test which resulted in high fives and of course dad's jeep is cooler than mom's.