I went under the grill towards the passenger side, then ran back towards the battery. I did this because my relays mount on the firewall near the battery and it's easy to make the connection there. From there, I ran along the firewall to the drivers side and went through the firewall at the grommet beside the master cylinder.
That will get you here....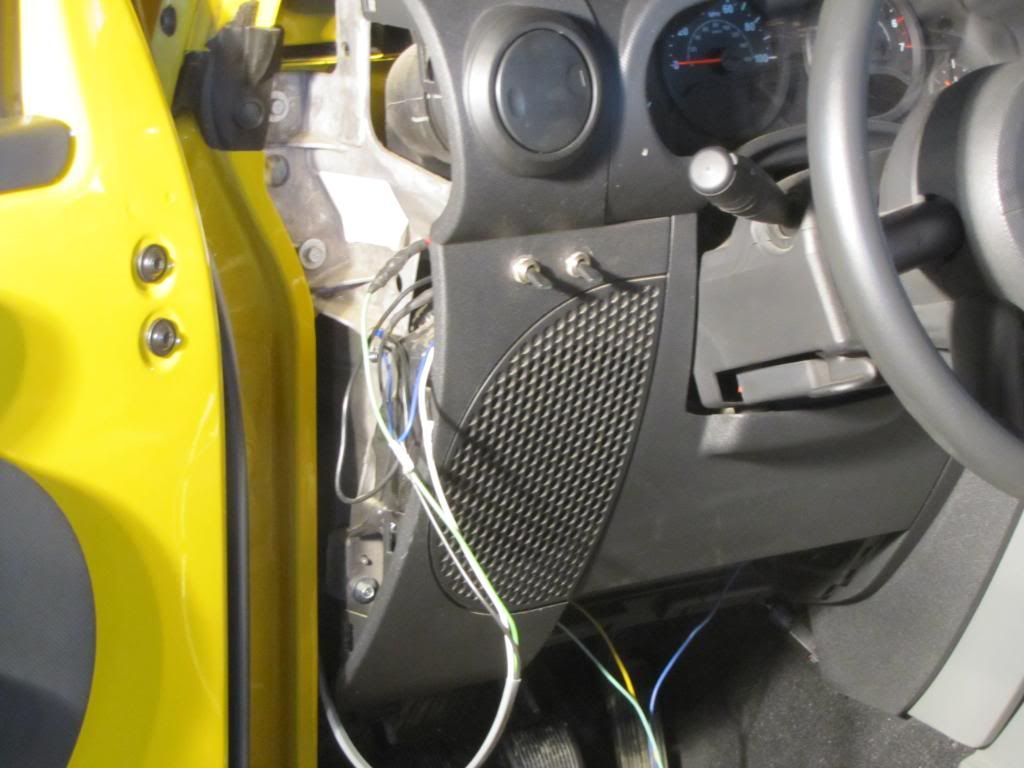 Here's my harness, laid in loose, but this is the side I went, then I zip tied the aux. harness to the OEM harness.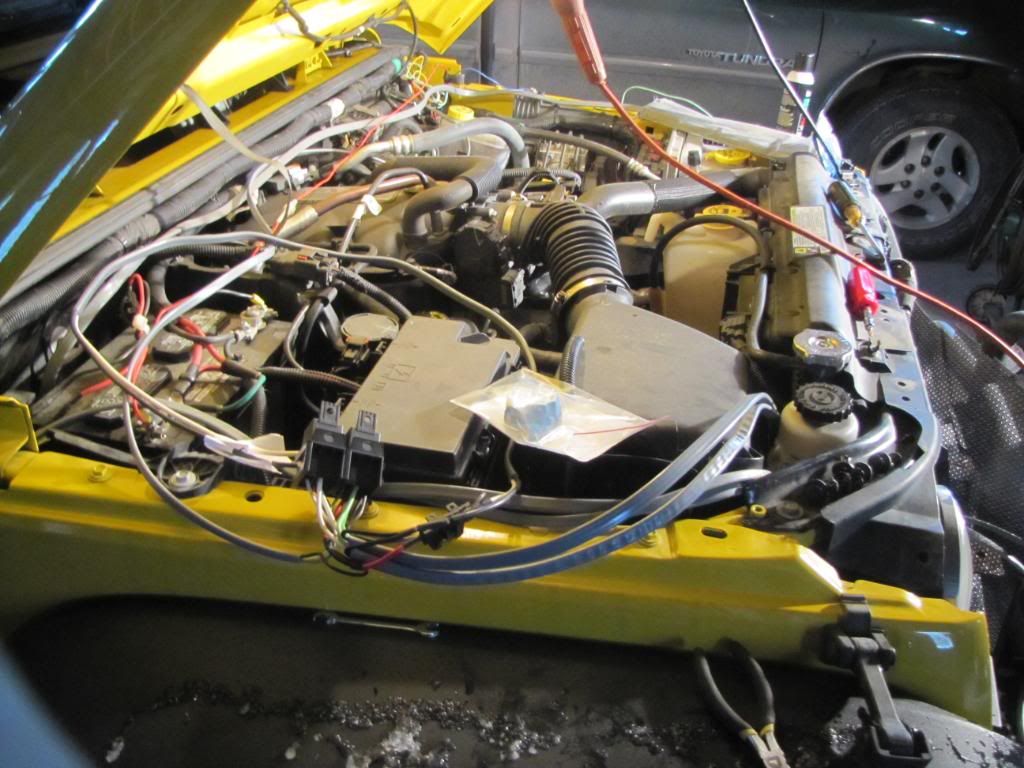 My harness is made for my custom built aux. lights, that's why there are two leads(high/low beam) so it's much bigger than one that comes with KC's.