The December 2011
JK of the Month Contest
Starts Now
zjilla (jkilla:Wife)
Bestop highrock front bumper,2" skyjacker Budget boost, 33" Mickey Thompson MTZs, Eagle wheels, 2 KC highlights
,midland CB w/firestick, neoprene seat covers.
Had a 05' TJ, had a baby boy, got a 96' ZJ for the car seat. Purchased a 2010 silverado, sold the ZJ
Moving to the United Kingdom and wanted to revert back to what I knew best and to be part of a world wide community again :Jeep. Im back in love and in the dirt!
SirWinston
Teraflex 2.5" BB
35x12.50 BF Goodrich Mud Terrains
2 Windshield mounted PIAA's
2 Bumper mounted PIAA's
Custom CB antenna mount
Custom flat fenders
Custom Evap Canister Skid
Bed lined rockers
Cobra 19 DX IV CB radio
Stubby bumper
Spedly
3" poly performance lift,
poly performance adjustable control arms,
currie antirock,
synergy suspension shocks,
35" Goodyear MTR kevlars on 17" cragar soft 8's,
Tom Woods driveshafts,
River raider skid plates,
Poly performance "c" gussets,
Superior chromoly axles,
Stubby stock front bumper,
AtoZ Fabrication custom cage,
Twisted stitch suspension seats and rjs harnesses,
Krawl Off-Road tramp stamp
February of this year I decided I was sick of working on my TJ and I missed wheeling. I parted out the TJ and traded the tow rig Silverado in on a new 2011 JK. I pretty much knew what it would take to get where I wanted to go at my local wheeling spot(Rausch Creek), so I started building immediately using the knowledge I had gained from building and wheeling my past Jeeps.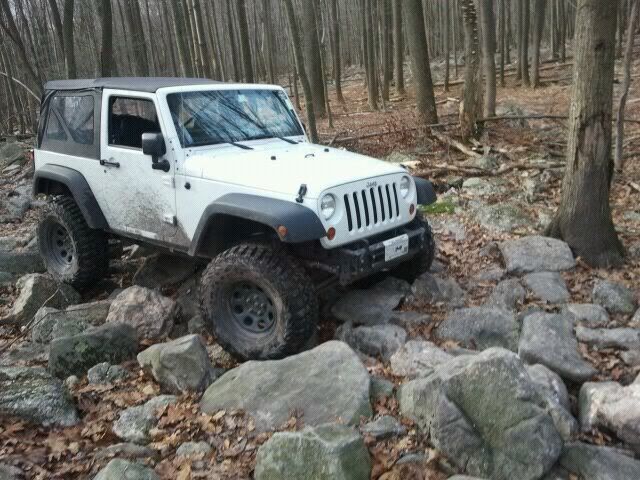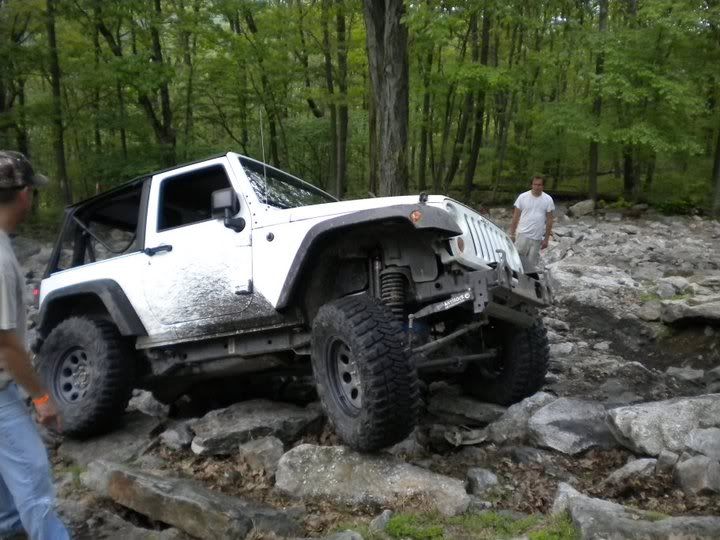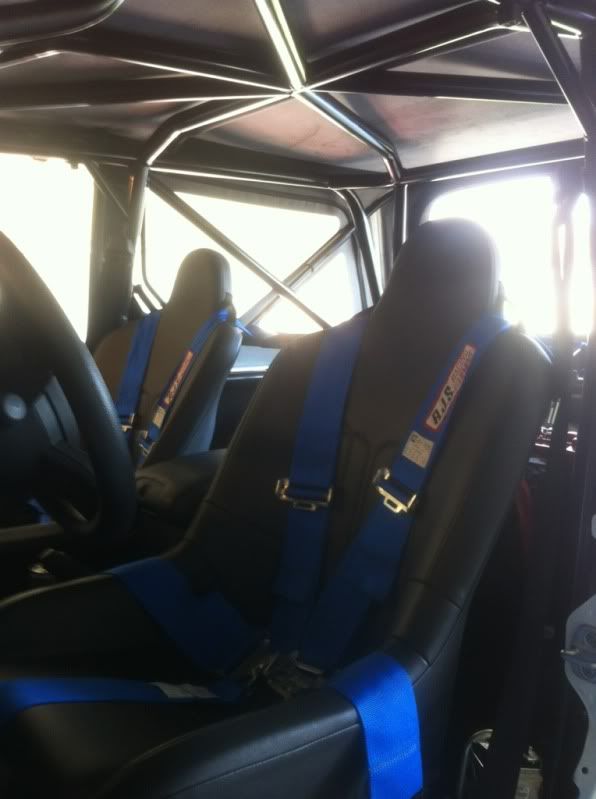 ArticRubi
Engine/Performance:
RIPP Gen II Supercharger
RIPP long tube headers
MBRP catback exhaust
Flowmaster Hushpower resonator
Diablosport Tuner
Driveline/Rolling:
Superior 4.88 gears
Evo front axle sleeves
Evo inner C gussets
XD Monster 18x9" rims
Nitto Trail Grappler 35x12.5" meats
Suspension/Steering:
Rock Krawler 3.5" X-Factor: LCA's, UCA's, Track Bars, Springs, Sway Bar Links
Rock Krawler Steering package: Drag link flip, gusseted front track bar bracket, steering stabilizer relocated
Recovery:
Poison Spyder rock brawler front and rear bumpers
OR-Fab tire carrier
Warn 9.5cti winch
Uniden CB, Firefly antenna
A good collection of ARB stuff, tree saver, snatch strap, block and pulley, cable damper, shackles, ect…
Cosmetic:
Wild Boar fastback hardtop
Wild Boar fastback cargo rack
Did my own take on the black grill mod, some say "eye shadow," I prefer "black eyes"
I'm pretty new to the Jeep world. I sold my '05 Tacoma back in July, and found my Jeep in August. It's a white '08 Rubicon, 2-door, 6 speed, located it on Autotrader at a Jeep dealership about an hour away with only 8,600 miles on the odometer. Went to see it and cut them a check that day, how often do you find an '08 Rubi with that kind of miles? Took it out and wheeled it with a buddy the next weekend, and as you can see from the build sheet I was bit by the bug pretty bad. First thing I did was recovery items, then lifted and put the rims and tires on. Gears and upgraded axles were quick to follow, but I was still dissatisfied with the power so after waffling on the RIPP/Hemi swap idea for a bit, I decided to go with the RIPP supercharger. Cost:benefit for a 5.7 Hemi just seemed to be a bit difficult to justify with basically a new motor in my rig.
Still have a few items on my short list, as snow sets in up here in New England will be doing most of this stuff in the spring: River Raider full skids, flat fenders, upgraded rocker protection, hydro assist steering, some Wood's driveshafts, dual batteries, aux lighting, OBA, and a custom electrical panel/switches to handle all of the auxiliaries. Also have a couple of "should haves" I intend on taking care of sometime in the next year: swapping rims for some 17" bead locks, lighter tires will stay on 35" though, selling off the PSC bumpers and fabricating some of my own, mostly to recess the winch between the frame rails to give the intercooler and radiator some more breathing room, also some DIY gratification.
Good Luck To Everyone!