I gutted my 2010 2D JK (with side airbags) a little under a year ago to monstaline the interior. When removing the seats and seat belts, I disconnected the battery and waited the required time before disconnecting the side airbag harnesses.
Despite everything, my airbag warning light still fired up on the dash once the job was done. I retraced my steps and discovered that the airbag wiring that triggers the seat belt pretensioner was ripped from its' harness (pictures attached). It appears that the tear is too flush with the harness base to be reattached via a soldering job.
My question: where can I find the replacement part to reattach the side airbag wiring to the pretensioner?
The yellow wiring that I'm holding is normally attached to the yellow bit at the base of the seat belt pretensioner: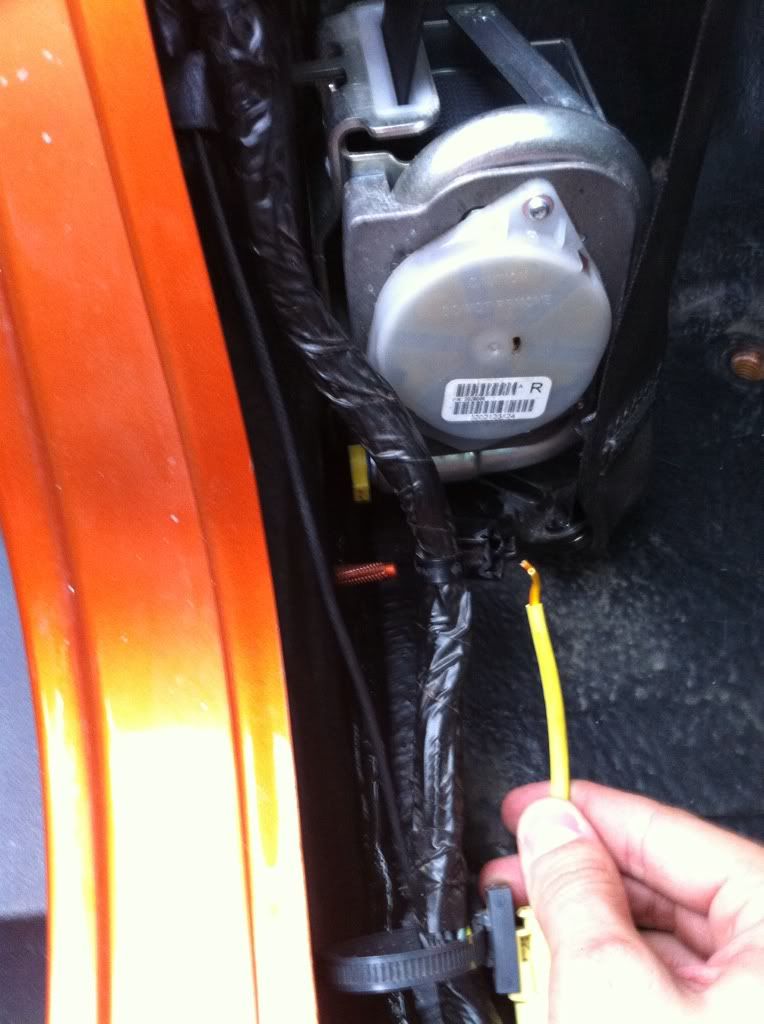 Closer look of the wiring and the base from which it ripped. As you can see there's no opportunity to strip & crimp/solder anything together: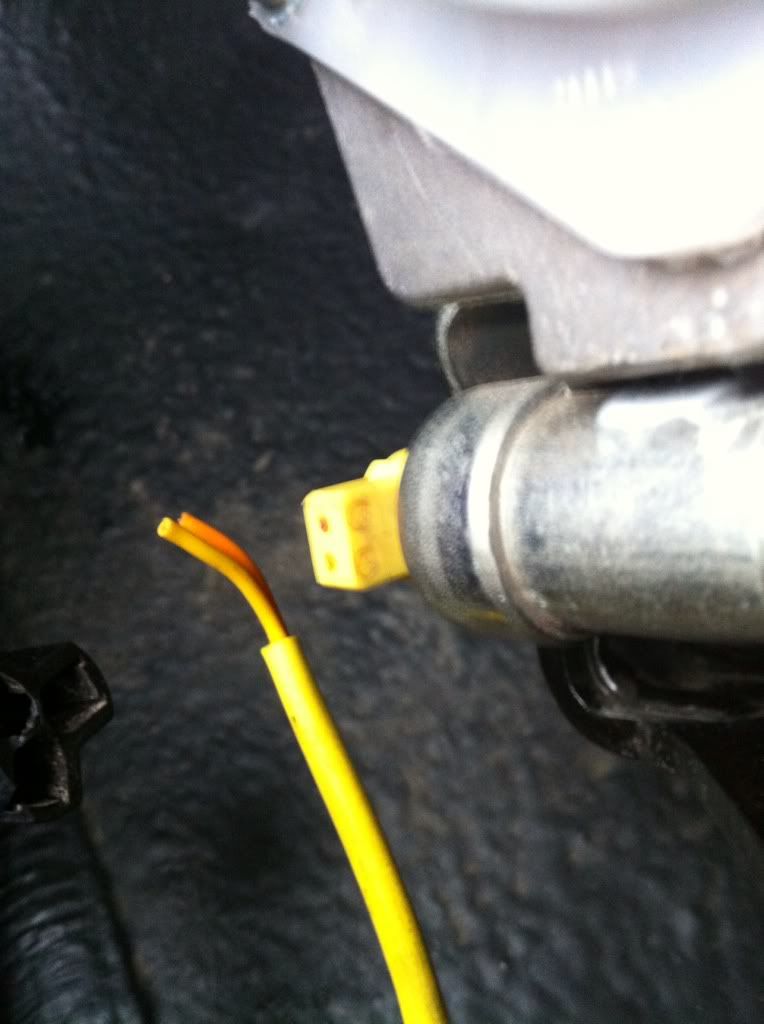 Below is the same yellow base, I popped it out of the pretensioner, shown to the left. I considered hardwiring the wires to the two prongs but felt the connection would not be secure/watertight/etc: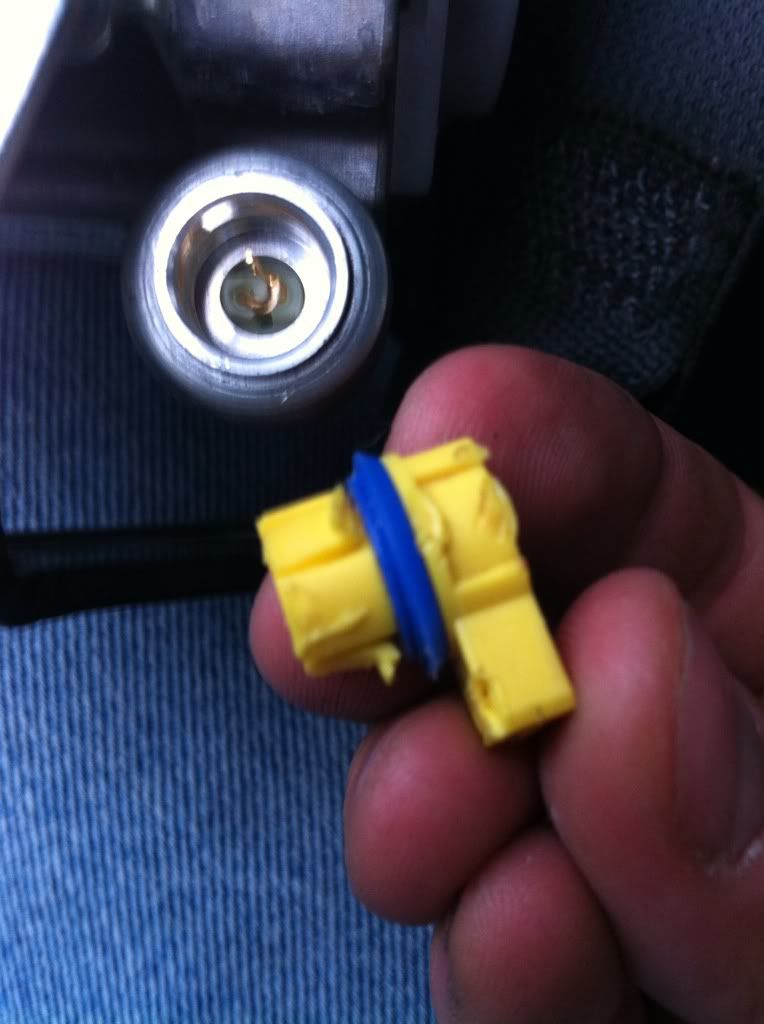 Sorry it's so long just wanted to answer potential questions up front.
tl;dr: yellow airbag wire was torn from harness base and now I have an airbag warning light. Where can I replace this part?