DAY 3 3/28/09 (Seven Mile Rim)
Saturday - had been waiting for this day for months! I was finally going to get on the trail. I signed up for a two day class with Bill Burke - bb4wa.com The class was great and I learned a lot. Much of what he taught had to do with being prepared and recovery which I knew little about. There was also of course instruction on spotting, tire placement, proper lines etc... The first day of the class was spent on Seven Mile Rim along with some portions of other trails. I would be happy to share my thoughts about this class with anyone interested.
I aired down to 10 psi - I could have gone lower, but 10 pounds seemed to work really well for all the trails I ran. Before the trip I purchased a Currie Deflator and taught my son how to use it like a good father.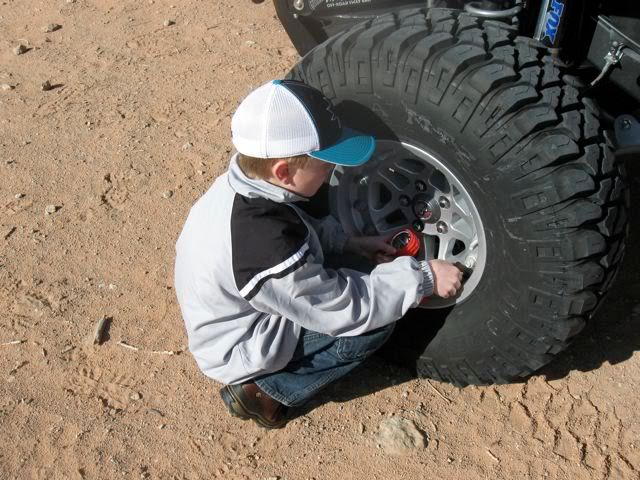 Bill Burke's Defender. I know nothing about these Land Rovers, but I was impressed by it. I was amazed at all the stuff he is able to carry in this thing. What a dream job - get paid to wheel around the country and receive all your gear for free. Although he told some stories about some nightmare clients.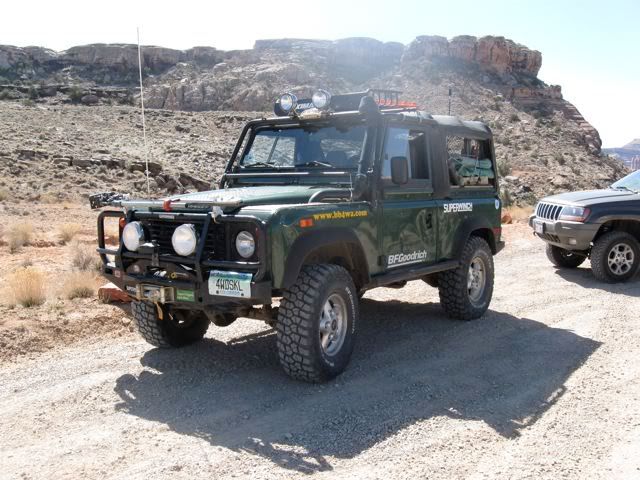 This trail has a lot of variety - although much of the trail is on dirt/sandy roads
A few fun steep slick rock climbs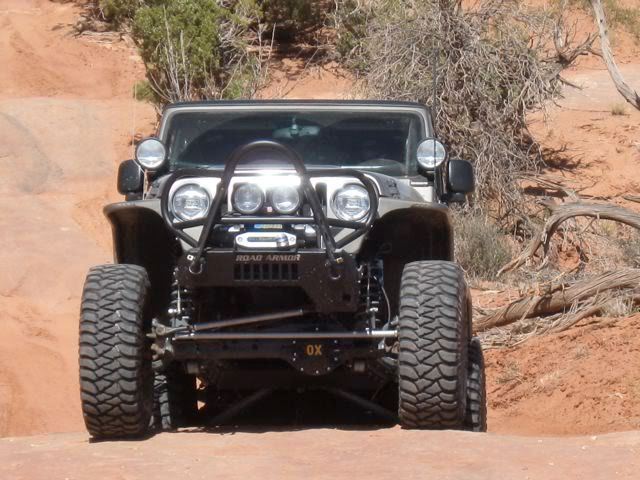 There are several small ledges
Little crack towards the top.
Sitting on the edge of the overlook.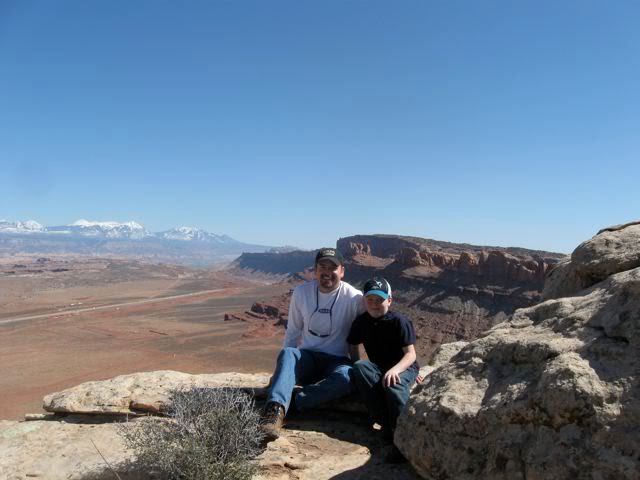 A steep and tippy section coming off the slick rock at the base of Merrimac Bute. One of those spots where everything in your back seat ends up on your dash.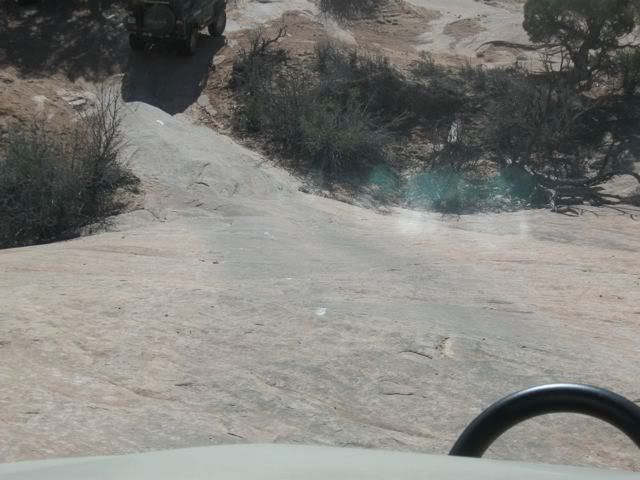 A section that felt a lot steeper than this photo shows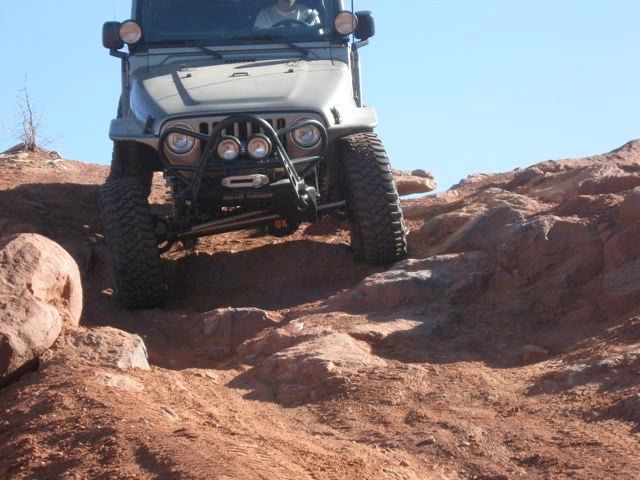 In front of a section of slick rock that we climbed and came down (with Determination Towers in the back ground I believe). Day was sunny and in the 50s most of the day - was a great first day. I would recommend Seven Mile Rim as a good first day trail.