This wasn't wheeling but it may be if the ice freezes a little more. So yesterday a friend and i went ice skating on the maumee river. There is a large island across the river from my house that i have been around many many times but never been around in the winter. This island is privately owned and is pretty huge probably 3/4 of a mile long but mostly 50% of it is wetland. I have seen part of a roof once and new that there were some small structures on it but i was shocked at how big they were. Remember this is all on an island and there are no roads on the island and no real roads going down to the water. I have been around this so many times and had no clue this stuff existed. The trees are so thick in the summer. This is all about 30 feet of the shore but it is totally hidden in the summer.
Here is an arial view of the island and i circled where the buildings are.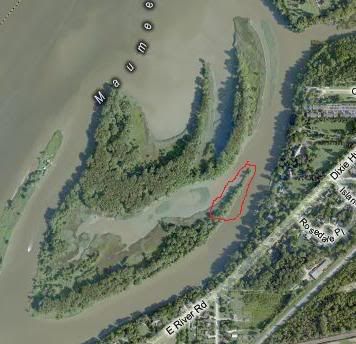 Here is a birds eye view
Here is the first building it is about 30'x60' it looks like it had a first floor about 4 feet above ground level. Then on the north side it looks like there was a second story loft. There seems to be a full basement. There is a dirt ramp on the northeast side. As you can see its mostly collapsed and it is full of bricks and farming implements.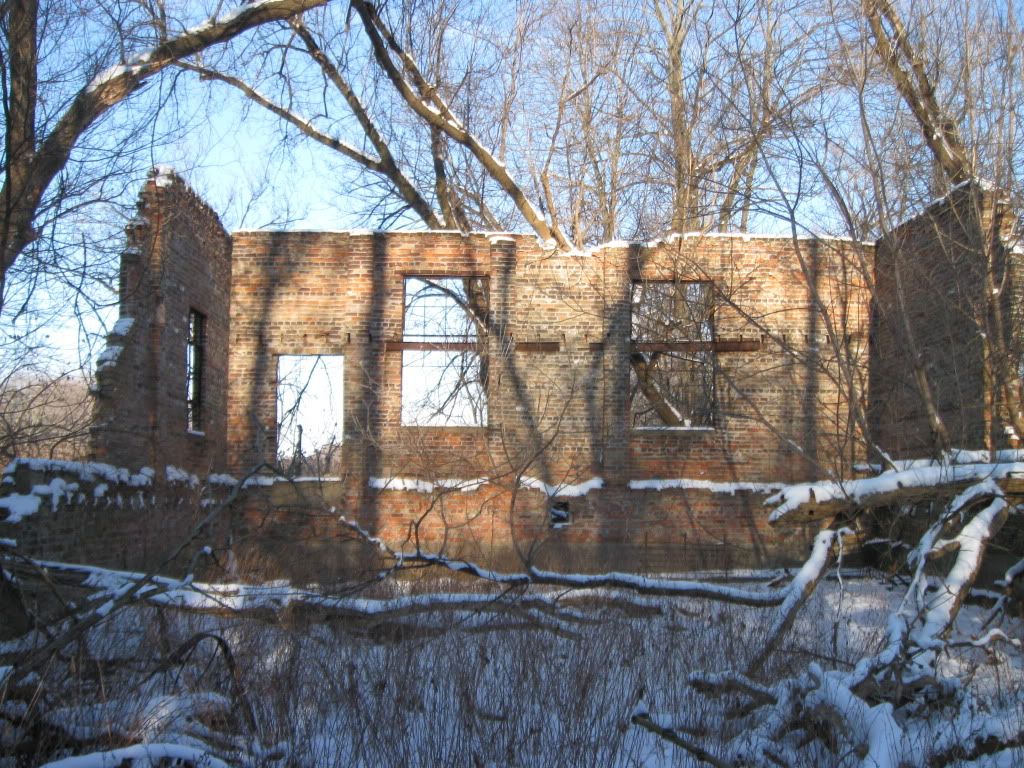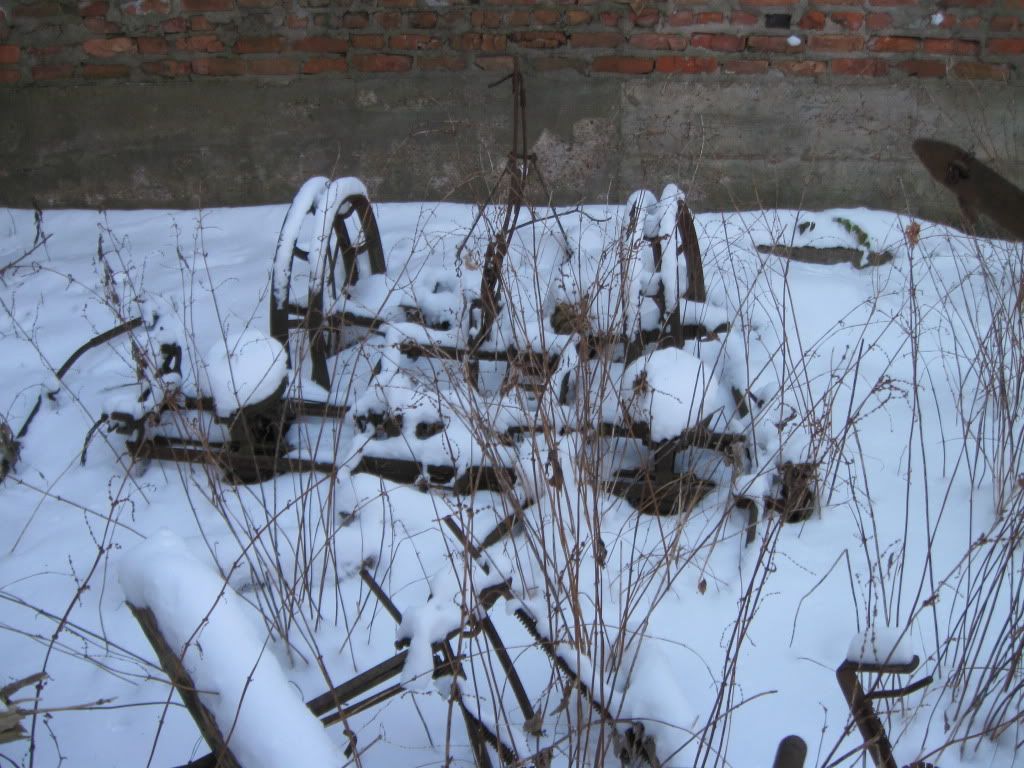 The second building appears to be a barn for storing a tractor and it also has drying racks for crops. probably about 25'x45'
This last structure is kind of odd. Its only about four feet tall and and the only thing i can guess judging by the small doors on the ends is that it must have been for pigs or some small livestock.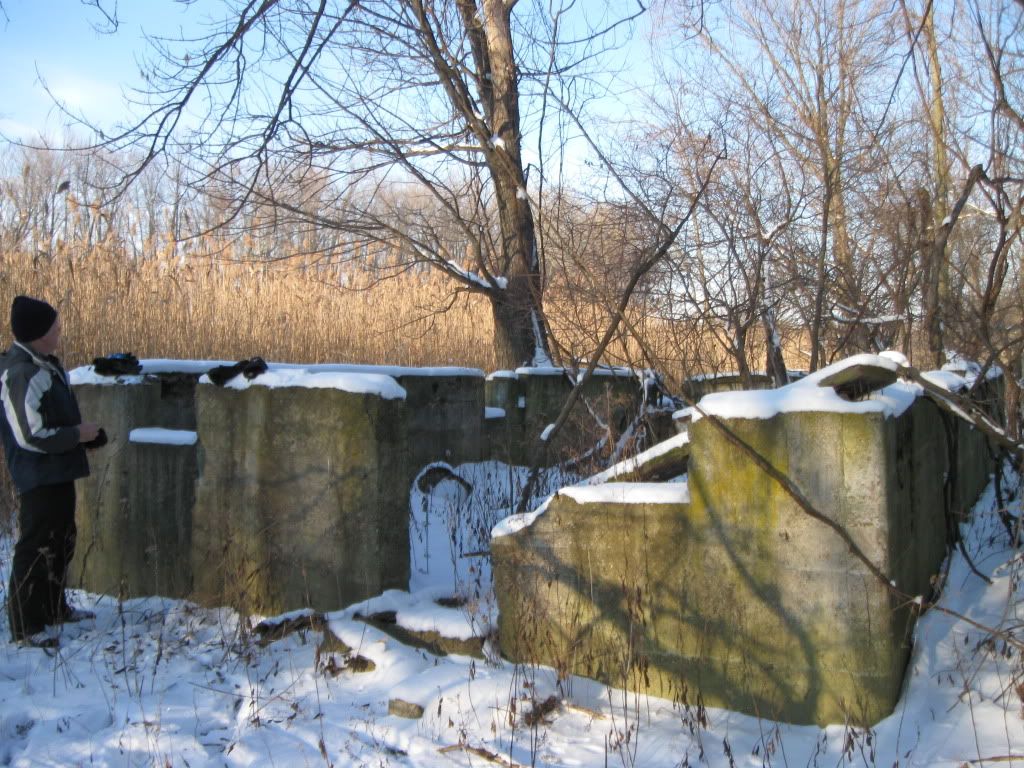 Then at the very tip of this finger of the island their appears to be a wall from a pier for docking a barge or large boat.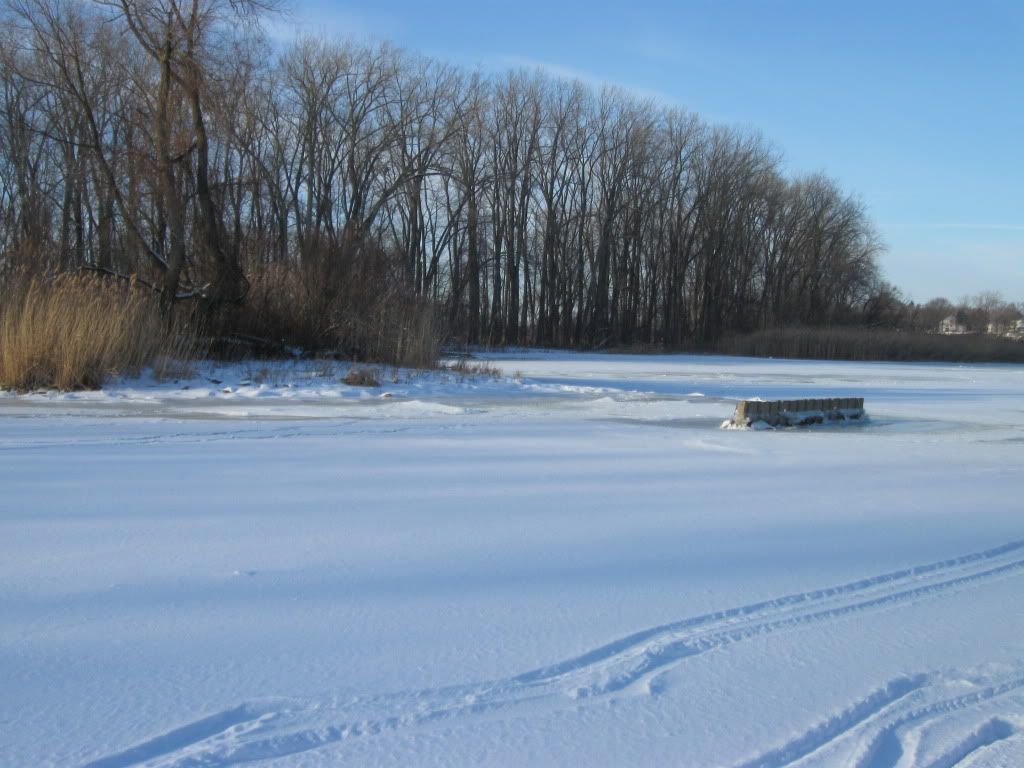 This is on the city side directly across from that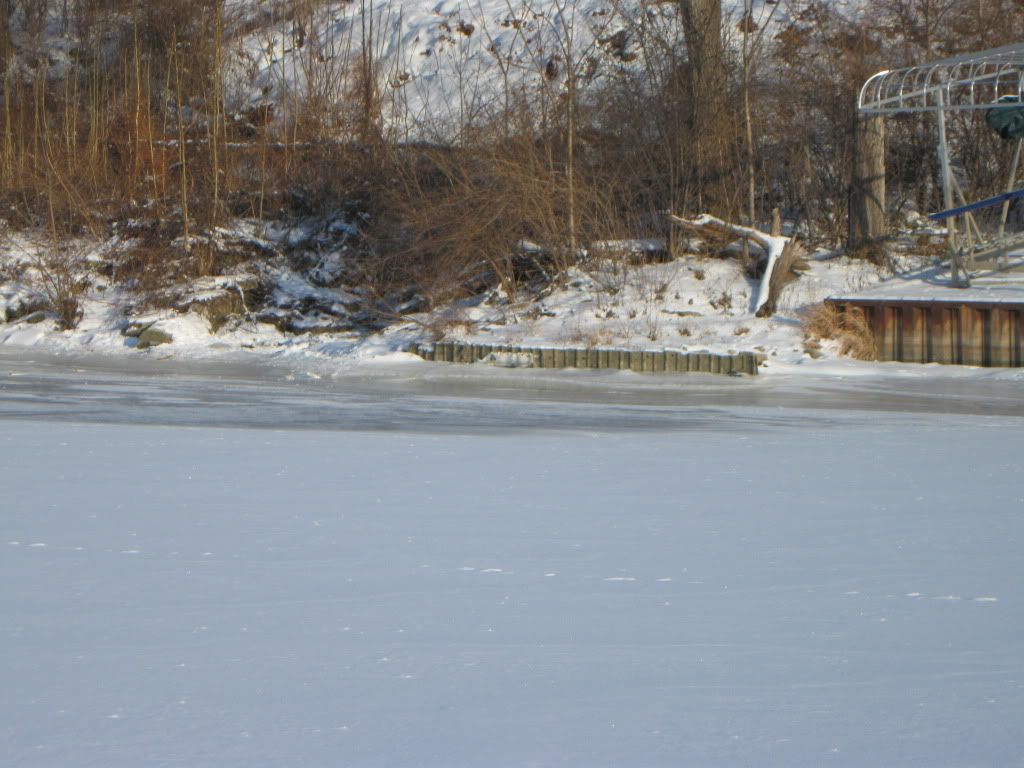 And on that same property is this absolutely enormous run down boat garage.
My guess is that whoever owned this island also owned that house in the picture with the boat garage. They probably stored a barge in the boat garage and this was a hobby for them. This island is very large but it does not seem like it would be profitable to farm on due to the horrible access. I have to think that whoever built this just had more money than they could use and built this stuff and farmed it as a hobby. Probably hired some farm hands to do most the work. Were guessing this was built in the 1930's