Wiring ??? please help asap! working on it now....
---
Ok guys which wire do you think would go to which? I totally suck at this wiring stuff. I got my mirror wiring jumper from the jeep dealer. I hooked it up from the mirror to the plug in the dash...compass is working great! However, I'm having an issue with the temp sensor. The temp sensor I got off the chevy from the salvage yard is a different connection than the one on the jeep. Good thing is...I snagged the plug off the chevy that works with the temp sensor I took from the chevy. What I plan on doing is cutting the plug from the jeep and connecting the plug/wires from the chevy to the 2 jeep wires from that plug. I just dont know which wire would go to whom. Ok, from the chevy plug it has 2 wires, one is all green with a black stripe down it, the other is all brown. The factory jeep plug, one is all purple with a green stripe down it and the other is all black with a light blue stripe down it.
Here is the Jeep plug that is currently on the jeep...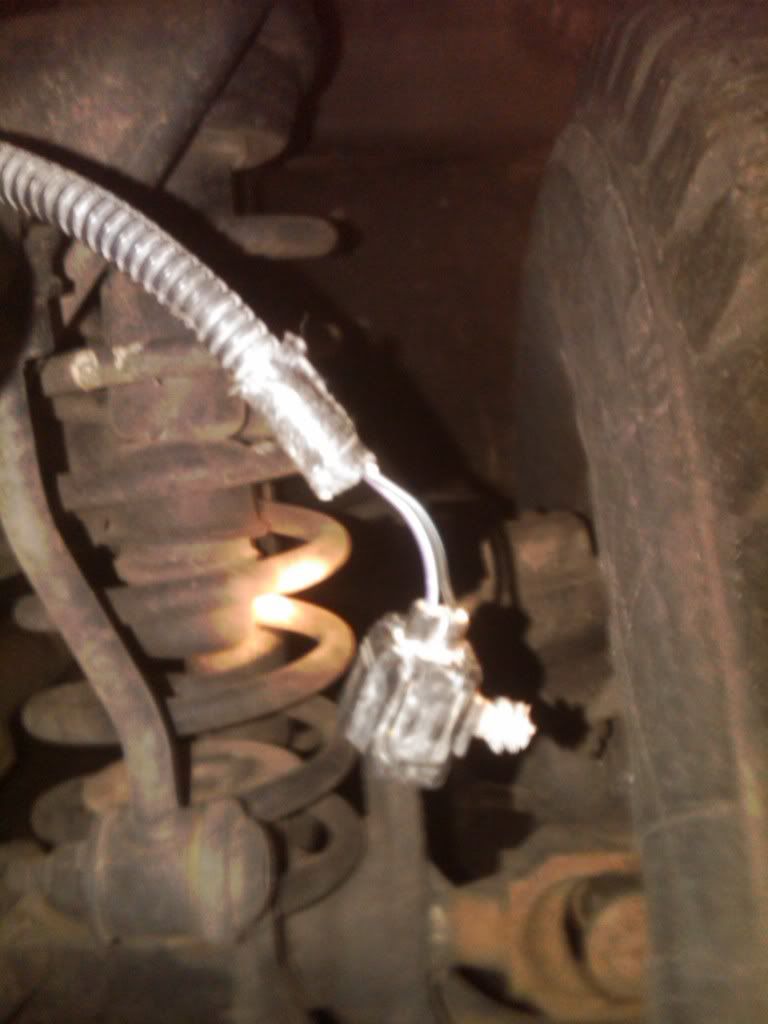 and here is the chevy plug...
I know the pictures suck..my bad. Just trying to give ya an idea of what im trying to accomplish...thanks a million!