Quote:
Originally Posted by
bbradUSMC

I think you are right. Maybe the swirl effect from the flared opening is causing it. That radiator hose idea might do the trick and help avoid water ingestion.
Here is the horn and radiator hose entering the cowl behind the air box...
... and the horn/hose/air box assembly.
I added the hose because the mess of Jeep wires kept the air box from fully seating and sealing against the horn. All three pieces are effectively one unit.
The piece of radiator hose is flared and acts as a sort of reducer coupler/street fitting. I don't know what it belonged to. I just walked into the store with the intake parts and found what worked. The hose was cut and assembled in the parking lot.
FWIW, notice that I carved off all the Ford bracketry from the air box. I felt this allowed the air box to sit better in the new engine compartment without the unnecessary bits getting in the way.
This is the horn sticking through into the cowl.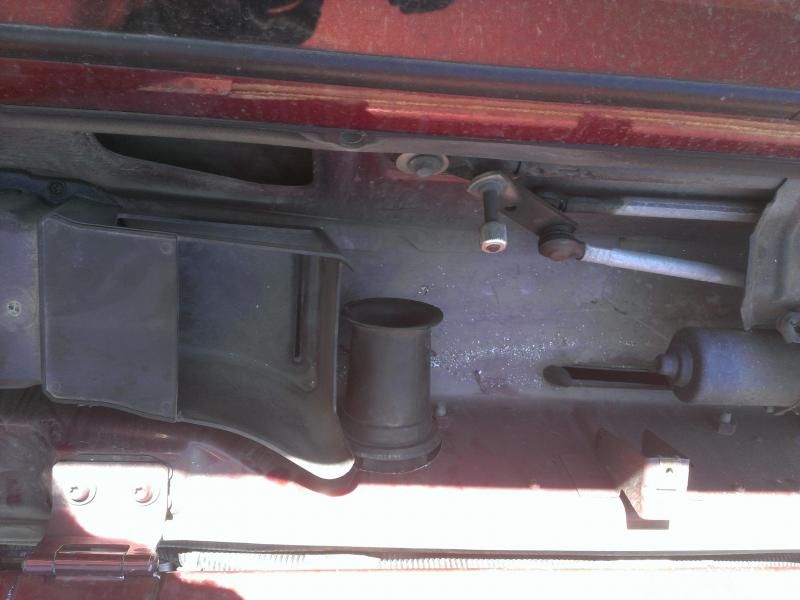 Because there are very few clear images of the holes we drilled into the cowl, here is mine.