So, I picked up some sheet metal screws, mounted the fuse holder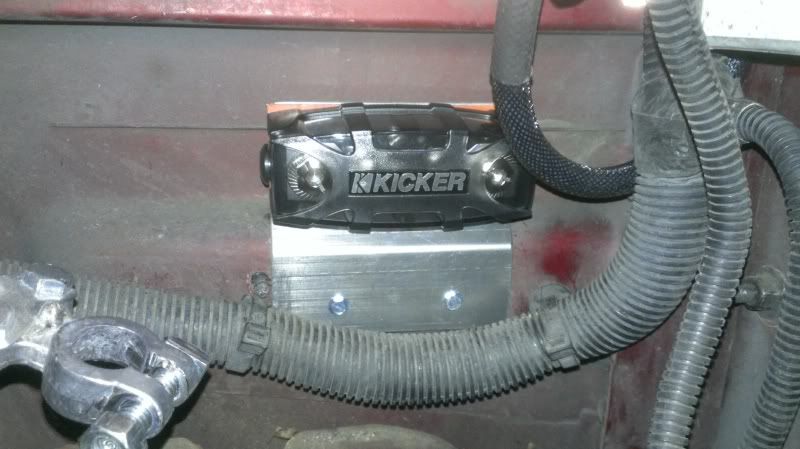 and cut the amp power wire to install. Only problem is, there's no way the 4 gauge wire will fit into the fuse holder inputs.
So, I had to put in a call to Kicker about it.
I compared the inputs on the fuse holder to the distribution block, and you can clearly see the input on the fuse holder is smaller then that of the distribution block.
Oh well...eventually I'll finish this.