Got a little more done on the stereo upgrade.
Broke open my box of Nalin brackets that I had powder coated a while back.
Attached the speakers to the brackets.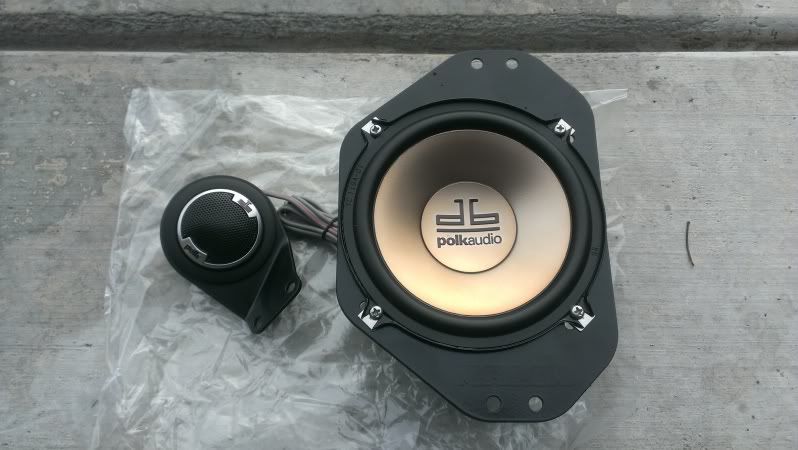 Mounted the tweeters,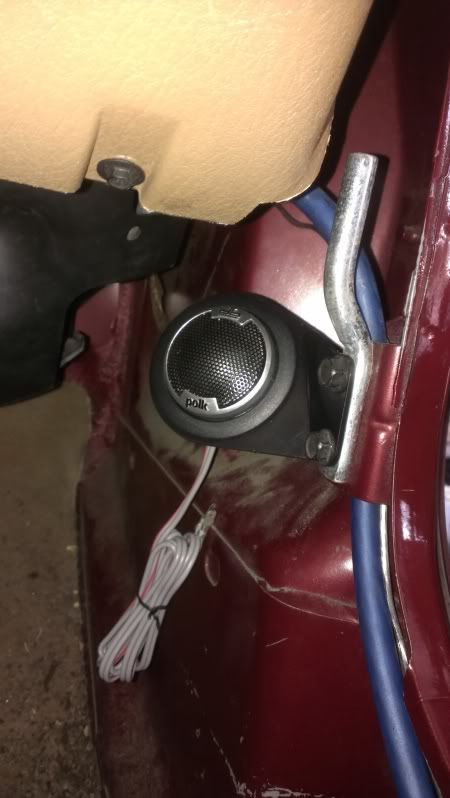 You can also see the amp cable and if you look close enough, the amp turn on wire. Still need to wrap them, secure them and then tuck them in the back until I can get around to the amp install.
Still need to cut the bracket around the stock speaker location so the new 5-1/4's can be mounted. May stop by HD and pick up a Dremel tomorrow.