Not quite today, this has been an ongoing project for a little while...
This is a "proof of concept", but today I call my concept proofed.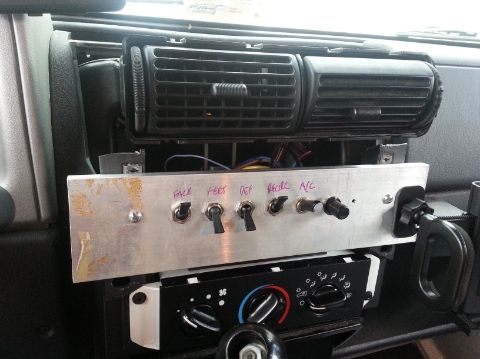 When I moved my radio to my Tuffy center console:
I needed to do something with the gaping hole in my dash. Also, since there is no longer a radio in there, it doesn't need to stick out as far (which would make more room for shifting). Seeing as how I really can't stand the random assortment of positions on the HVAC selector, I wanted to change it up. I decided to go with a switch per each function (face, feet, defrost, and recirculate), and the ability to select any combination I want.
After much research, I pieced together some pneumatic switches and some tubing:
Also, I replaced the fan switch with a PWM motor controller
http://www.ebay.com/itm/12V-30A-PWM-...item27cbc13140
. I now can use any speed from stop to full blast, not just four speeds, and no more resistor pack!
The knob to the right is the fan speed controller. The switch just to the left of it is for A/C. The only thing still working on the original panel is the temperature knob (but not for much longer).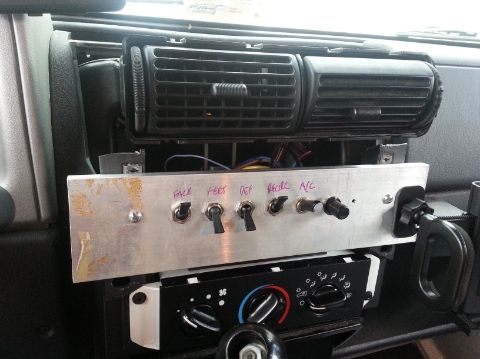 The vents are from a Ford Somethingorother. Several models at the pick-a-part had the same one. It just presses on to the duct (once you cut off the mounting tabs, that is). Soon, I will shave the duct and vent down to make the dash sit flat.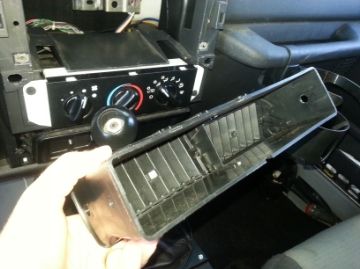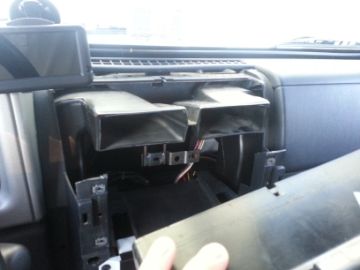 Next step is to decide on a layout for the permanent install.