Got some goodies yesterday:
Advance Adapters 32spline HD rear output: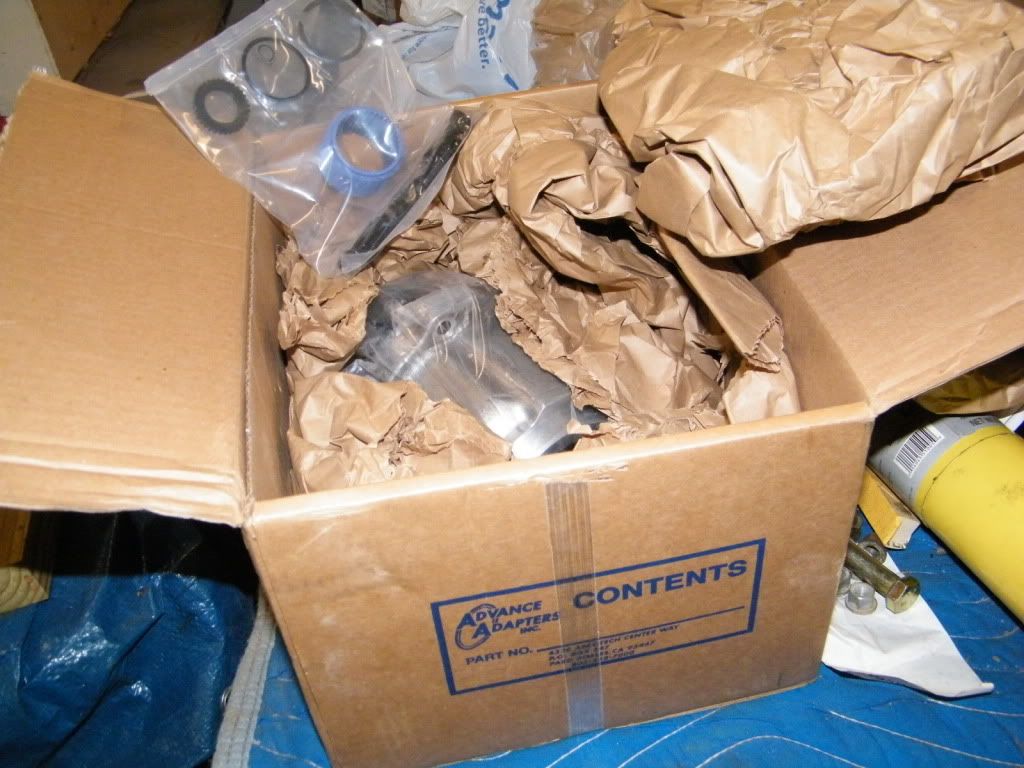 Tons of brackets from Ruff Stuff as I'm not sure which I'll need/want:
Got my trackbar mounts tacked in place last night: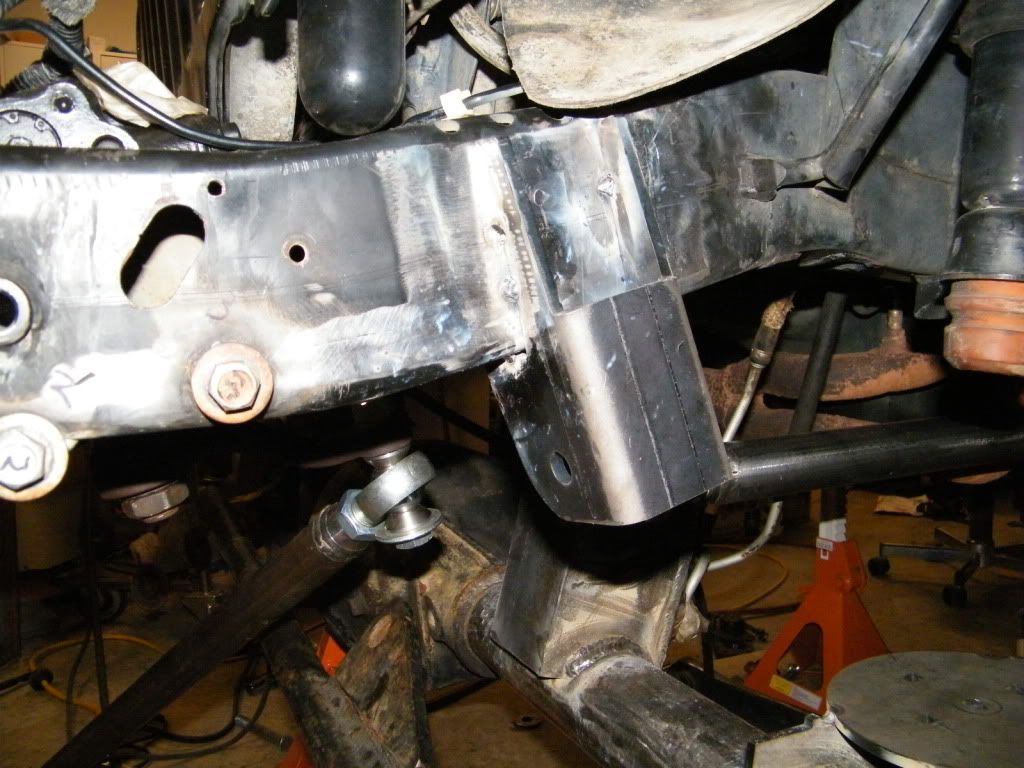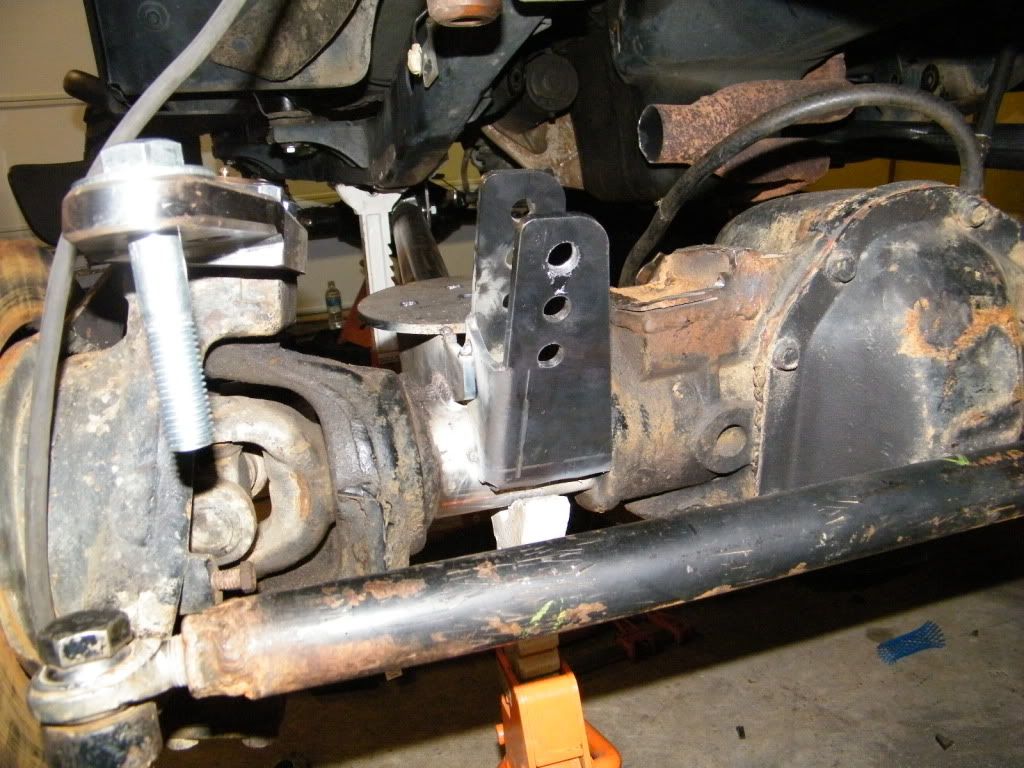 That passenger side of the axle is getting pretty crowded!
Tonight I was looking more closely at everything and found that my 1.75" diameter tubing would hit the diff housing with nearly no compression so something had to change.
My options were A) raise trackbar mount at the axle or B) find someone/somewhere that could bent my trackbar to clear the diff.
I am going w/ raising the axle mount as it will also give me better angles in relation to my drag link. They will be at about 3 degrees from horizontal at ride height... which is fantastic. Also I'll be able to keep a straight track bar which is stronger anyways.
To extend it I am actually using the piece I cut off from the frame side trackbar mount, I have it welded to the top of the axle mount now and drilled out, need to do a lot of bracing and boxing and actually build the trackbar tomorrow night and re-cycle the suspension w/ it in to check for problems.
I haven't been posting everything in this thread... for all the stuff up to this check out my build thread.