I have a 2000 Wrangler Sport 4.0L. It's been running rough with an o2 sensor error code for about 6 months. Recently, it started running rougher and I had a loud sucking noise during acceleration. I found that the center vacuum fitting on the intake manifold had popped loose (blue in the picture). I reattached it and that problem cleared up.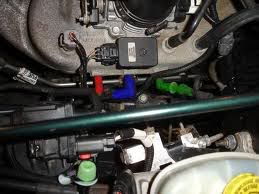 Another pic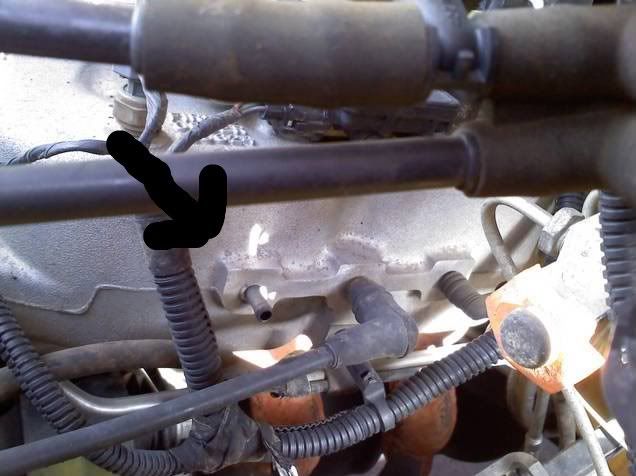 Now, it's starting to run rougher again: high idle rpms (around 2500-3000),rough acceleration, and stalled out on me the other day. I looked and found the front vacuum fitting had no hose attached (the red one). I have searched but can't find any loose hoses. The routing diagram on the hood states this is an unused port so I capped it with a rubber tip but I still have the same issue.
Doing some research on the web I've found this topic a couple of times but all of the threads end without a conclusion. Also, an online "jeep specialist" posted a routing diagram showing that port attached to a leak detection pump. Some posters suggest Jeep used the same template for the manifold in '00 as they did in '99 but did away with the LDP.
This image is not the one on my hood but what the mechanic posted.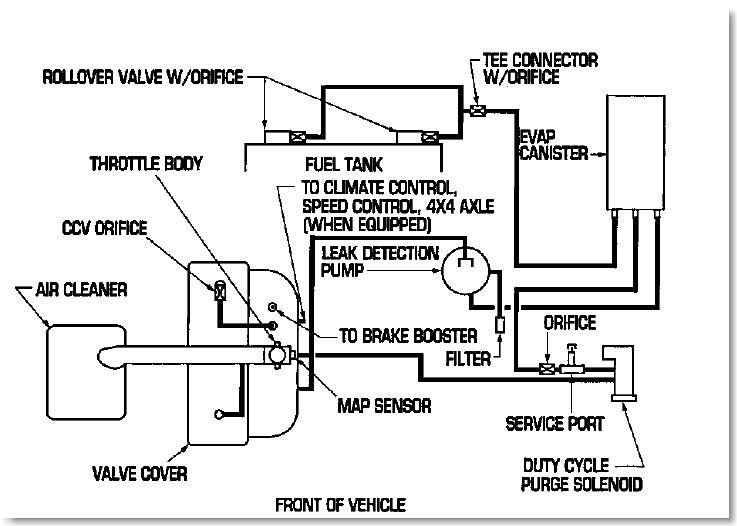 This is really frustrating as my jeep has a slew of issues right now and I need to identify and resolve this problem before I can move on.
If anyone has an unmodified 2000 4.0 sport model, could you please check your manifold and see where (if anywhere) this port attaches? A picture would be awesome.
Thanks,
Bob
PS, these pictures are not of my jeep but some I found online in other posts