the front lower arms hang up on the shock pad mounts, the rear also hang up on the top of the axle mount with stock ca's. most round aftermarket arms clear both...
you can clearance both...
my rancho arms only hit the fronts with 26" shocks... I raised the rear lower mounts, so I clearanced them..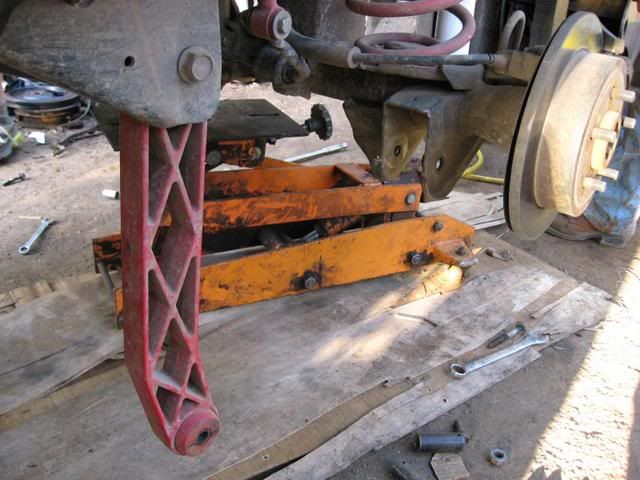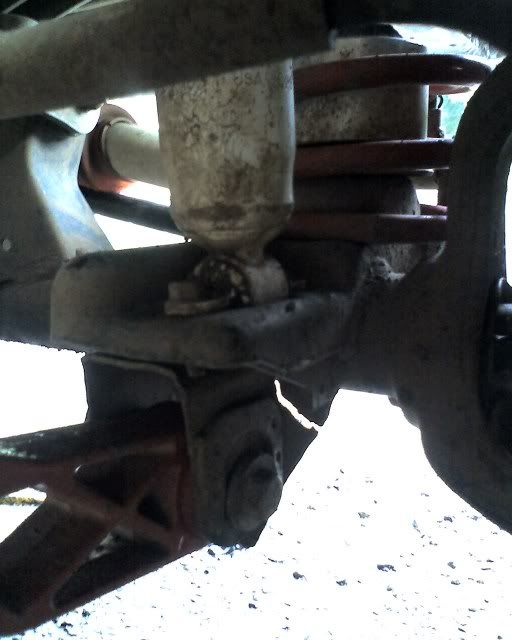 sorry about the small photo, took me a while to find it. must be why it wasn't in the apropriate album..
I run hard, it yank'd the mount off the axle from pounding on it...