After months of patiently waiting/searching, craigslist provides once again. It didn't fit in the Jeep, so it had to go on top of the roll bars
Obviously it will go on the trailer when finished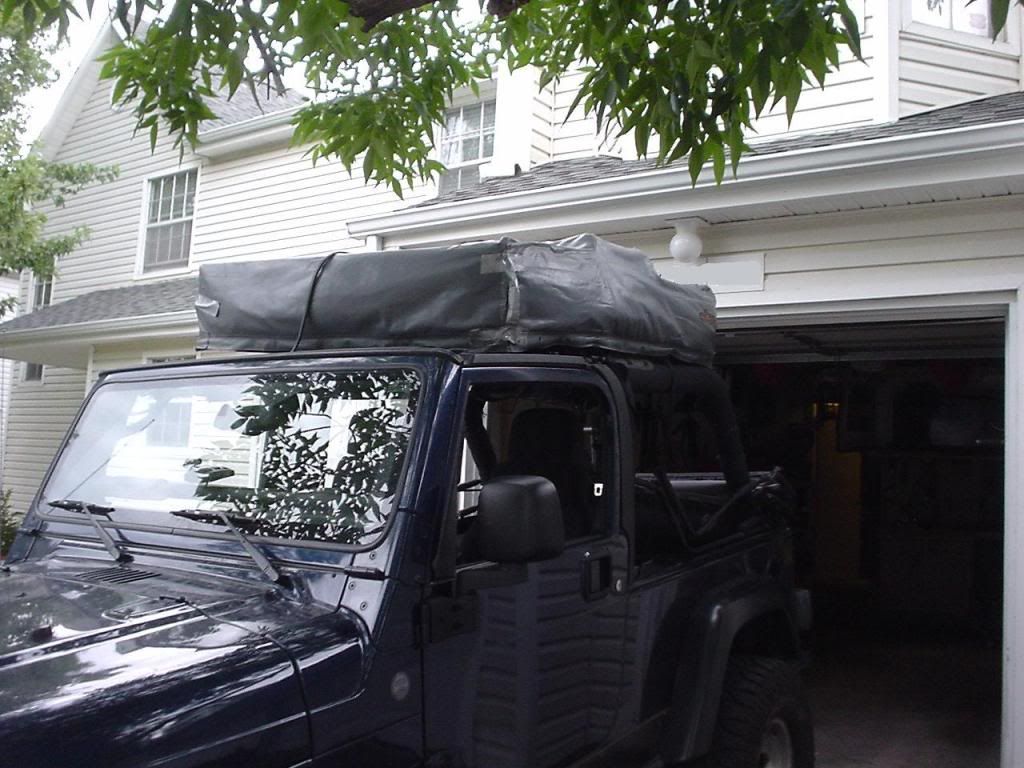 It's a Mombasa brand from
Car-Top-Tent.com
. The cover is trashed and will need replaced, but the rest of the tent is in great shape and hasn't seen much use. I think I got a fair deal on the tent, but I'll have to buy a new cover eventually (which costs $120+
) Until then, I'll be attempting to repair this one with my rudimentary sewing skills.
Quote:
Originally Posted by
mhopton
Hey Mike, I recognize that location where the Jeeps are all lined up as the back side of RedCone...right? Was there riding out of Breckenridge a couple of years ago on dualsport motos - had a frikin' blast riding all over and around Redcone.
Yuppers, Red Cone indeed. I really like that trail, but unfortunately that trip was very crowded. I'd like to try the bike thing some day...it looks like a blast and more gas friendly way to get around and see some country.
Quote:
Originally Posted by
G Beasley
The trailer is coming along nicely ! I wish we would have had more time to hit some of the high country , but we ran out of days . Next time ...
Thanks!