Thanks to some expert help and the resources available at school, I got to use a plasma cutter for the 2nd time ever, and made stupid safety mistakes...almost got banned from the shop
So always remember: a plasma cuts anything that is electrically conductive, including you!! Also its pushing 120psi through a pinhole sized orifice...so safety first!! I definitely need to learn more about how to use one...
No harm done, just my stupid inexperience
Parts list (x-mas presents to myself)
- Made two 1/4" angle braces like mudb8 described
here
. One short, one tall.
- Made two truss pieces out of 3/16"
- D30 TrueTrac (6k miles, was in an XJ w/ HP 4.56 gears)
- Repaired the HP brake knuckles -
http://www.jeepforum.com/forum/f9/xj...rooves-924713/
- Currie rear upper control arms from crqflier -
http://www.jeepforum.com/forum/f9/ad...l-arms-918110/
- Ford Explorer roof rack, junkyard style - described
here
.
- 5 ft of 3/16" and 1/8" flat - will be reinforcing LCA and pass side UCA mounts and the track bar mount. Extra will go toward the truss.
- Basically if you have the equipment you can reinforce the housing nicely for $20, literally.
The goods: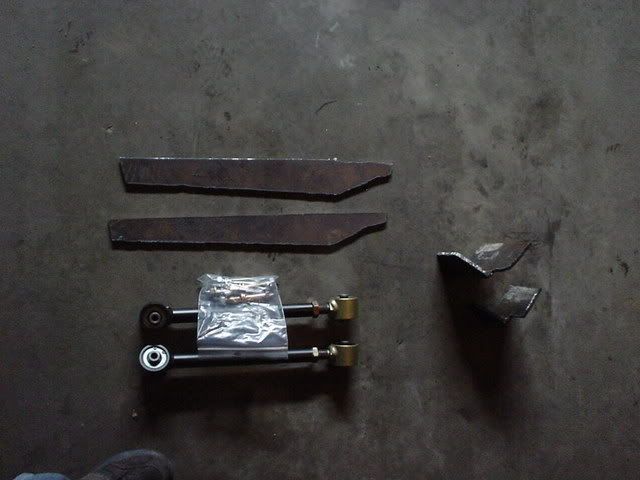 Lots of grinding left to do, but they'll fit: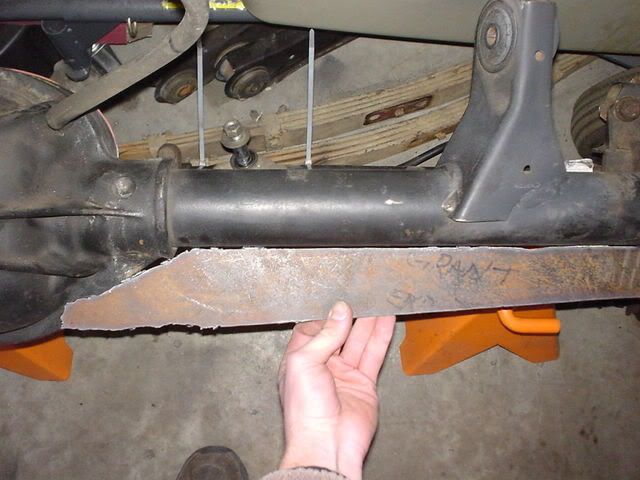 A friend has a stick welder so I intend to have it welded properly with nickel rod.
Rear Track bar brace (the short one):
I haven't actually installed this yet, I need to wait for ~48hrs of above 50 degree temps for the silicon to cure properly after drilling holes, but this is what it will look like when its done:

I'm going to use stainless hardware btw.
I'm hoping I can ditch the t-case drop with the Currie upper arms...guess theres only one way to find out for sure. Besides, I don't mind drilling, my muffler isn't in the way