I got my turn signals from Rock Auto. Shipping was terribly slow, but I'll blame it on weather and holidays. I used a 3 1/8 hole saw. The driver side light hopped a little while cutting so it was a hair bigger in diameter. The light installed loosely while the light for the passenger side was perfectly tight. I had to add some tape to the housing of the light so that it would install tight. A word of warning, let the saw do the work. Slow and steady. Also I did cut in the slots as Jerry described earlier.
Long term plan is to fill in the stock signal lights on the fender. With that being a factor instead of tube fenders, the blinker wires for the fender flare signal (on the plastic flare) needs to stay attached. This made it very difficult for the stock wire to reach. I ended up cutting another hole in the back of the grill for the wire to fit.
It truly is a plug and play. I started at 4pm and had everything wired up by 7pm. I'll have to wait until warmer weather to do the body work on the fenders.
I tried to center the signals in the space under the headlight.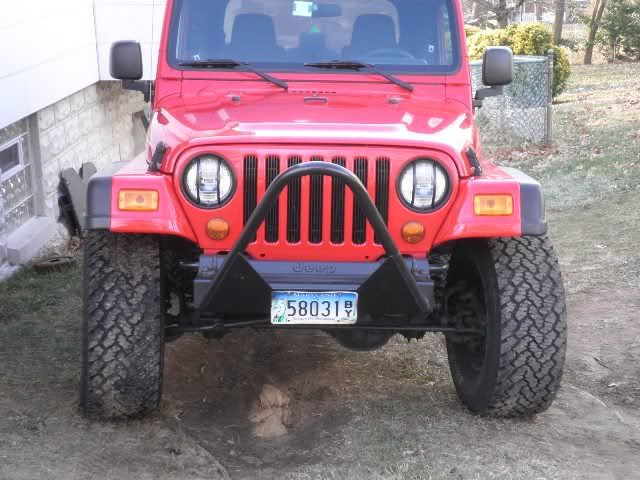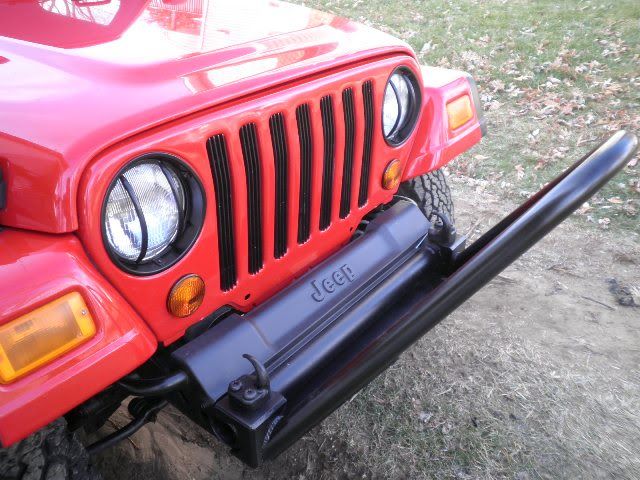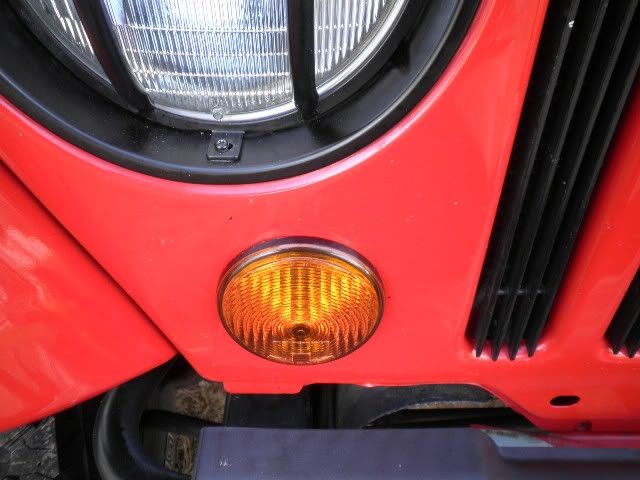 Here you can see the JK light has a top and bottom. It isn't like a traditional trailer light.
You can see the "belly" at the bottom of the light. It is not uniform. The bottom is thicker.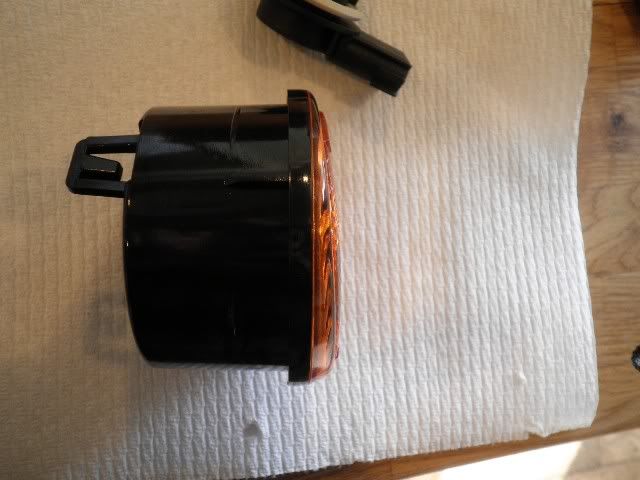 Made in Taiwan. $12 ea.