Quote:
Originally Posted by
SideshowBob024

The kits seem like they provide better flex because of the two horizontal joints instead of one? I guess the disadvantage is that it's dropping the mounting point for the trackbar lower than the factory point.

Where I am at-
1- Keep currie/savvy bar and hope factory style diff cover with lower skid solves contact issues
2- RK or other trackbar kit and keep my diff cover
I can't think of a case where the frame drop for the track bar will give you more travel. You'll need 2" more bump stop over stock to account for the drop.
One argument for the drop kits is strengthening the frame side mount. I think this can be accomplished with a 5/8" bolt and a brace like this: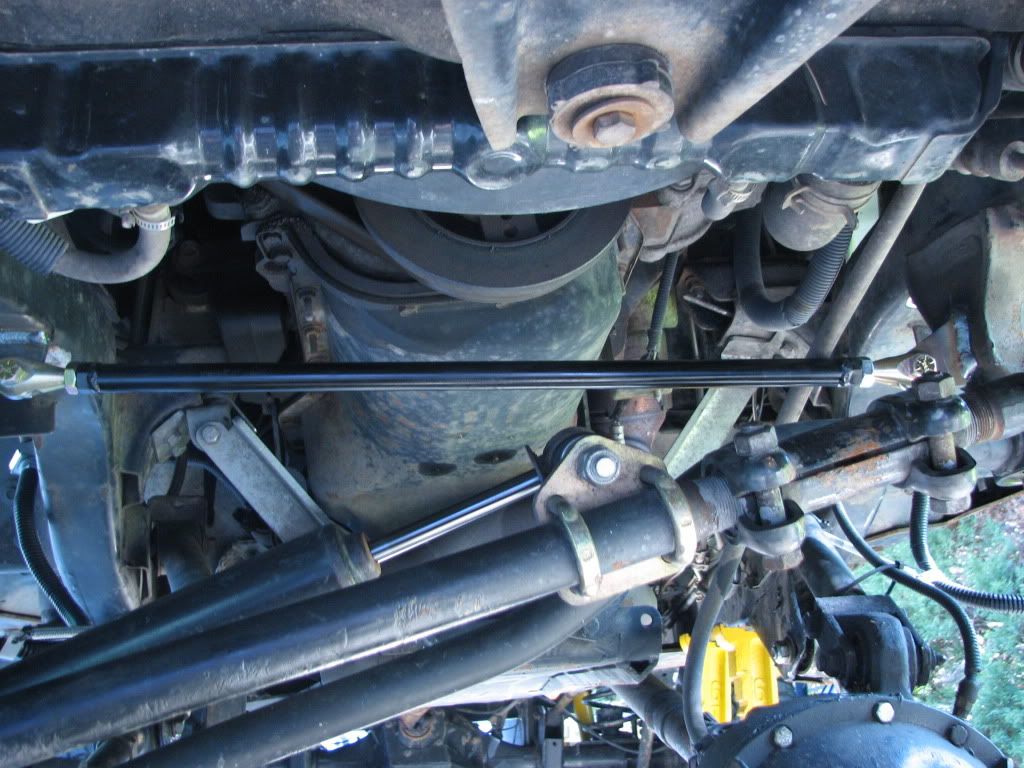 Here's a good pic (from this thread) that shows why a drop reduces travel. Even if you manage to clear the diff by moving the track bar mount slightly forward, you're going to hit the tie rod.