So glad I stumbled upon this image: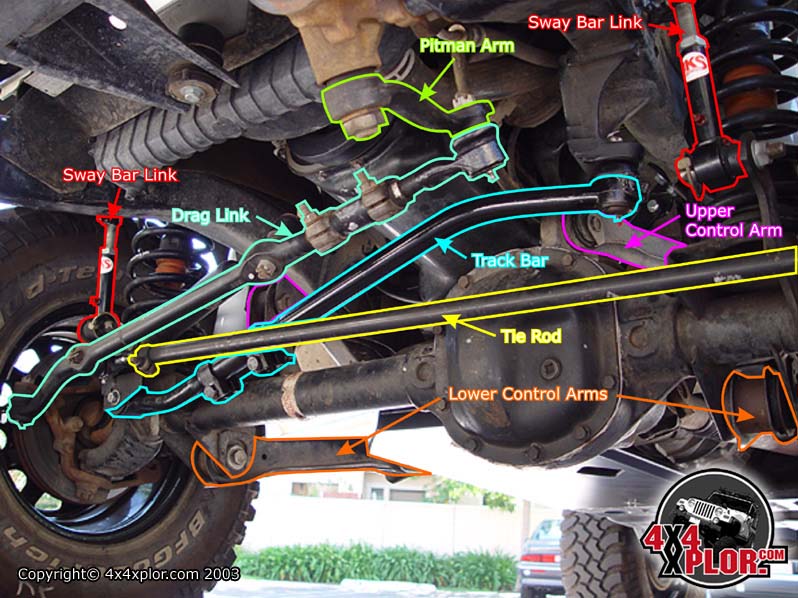 Going to get under the car and see for myself what's worn and what isn't. The mechanic I had look at the vehicle before I bought it had stated the drag link end that connects to the pitman arm was worn. Nothing about the others.
If it's just that one drag link end, I assume that's a pretty easy part to swap out? Any watch-outs?