I suppose I could go on, sharing my pain with you all. I could talk about how long we had been together, all the things we'd been through. I remember her first project like it was yesterday. The sounds, the smells, Oh how tragic is life.
But I know you lot. I know you don't really care. Oh, you'd let on like it mattered to you for a while, but in the end, you woudn't really care about the pain and agony of the final moments of life of my beloved air compressor. You would want to know about the Satin Beige Mettalic tinted UPol Raptor liner she gave her last breath for.
Ok. I'll ablige. But as you read this and look on the pics, remember the one who gave the ultimate sacrifice that my tub could be Satin Beige Mettalic.
Fortunately she is dead and gone and will never know that a hot, new, young model was puffing away in her place before her tank was even drained...
Moving on.
I started by tacking down the unistrut seat risers. When you unbolt the seat, they become a pain in the butt. They are permanent now.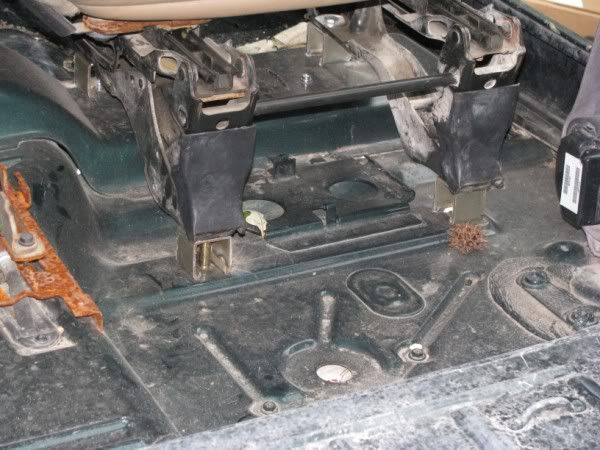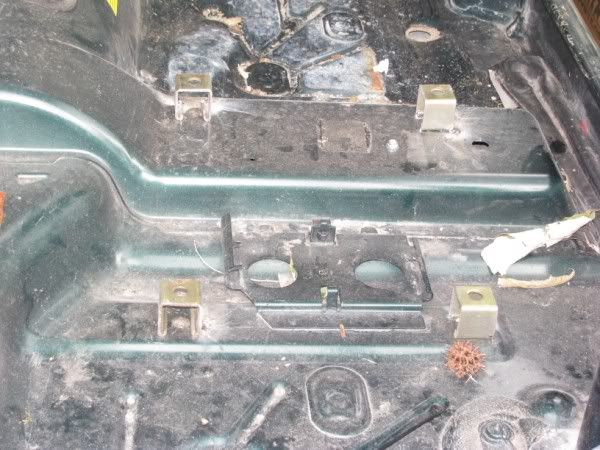 At some point, something punctured through the rear passenger fender and right into the tub!
in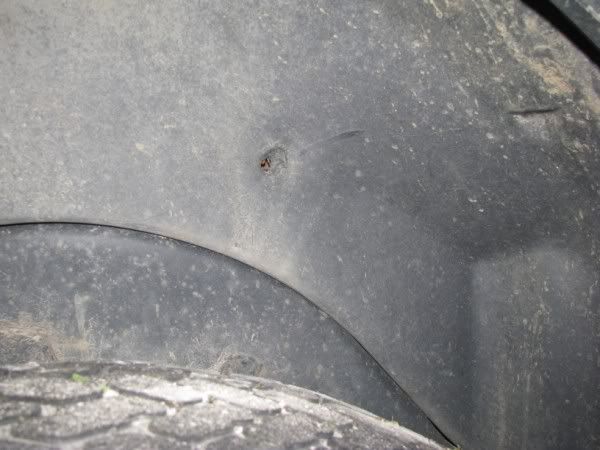 out (or in, depending on how you look at it)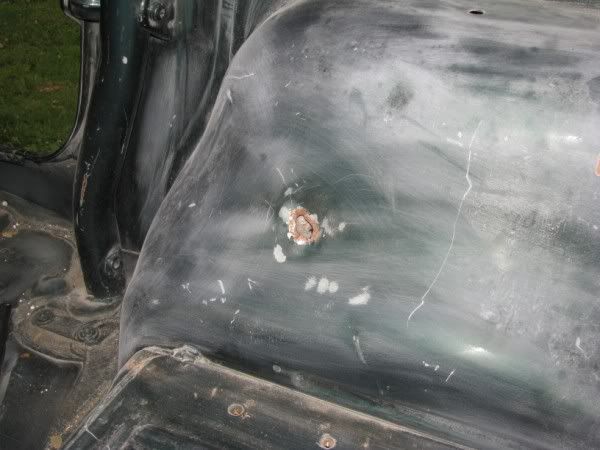 I filled that with silicone and beat it down a bit and sprayed right over it.
The tub I did the standard sand/scuff it down. Wire wheel on the rust, mask it off, ear plugs and rolled up paper towels in the boltholes.
I had already purchased the Satin Beige Mettalic (2008 GM Truck color, if you are wondering). Mixing is easy. Heres the stuff.
Don't crank down the quick connect on the gun or it will crack. Like this.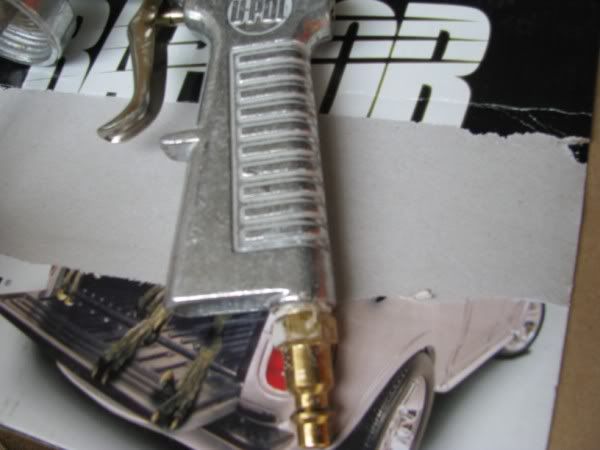 It worked fine, just leaked air right there and, with the latex gloves on, spraying left handed sounded like a herd of munchkins at a farting convention.
As you can see there is a measuring cup, for which the wife will never forgive me. You need to have a ten percent color base in your mix. It's a 1000ml bottle so that gives you 100ml of base, or about a half a cup. I went a little heavy on mine. Measure out a half cup of base and pour it in, fill it to the ring in the bottle with activator, cap it and shake it like it knows how to boo-gie. I timed it at about five minutes of shaking it. It seemed to mix it well so I'm going to go with that.
One bottle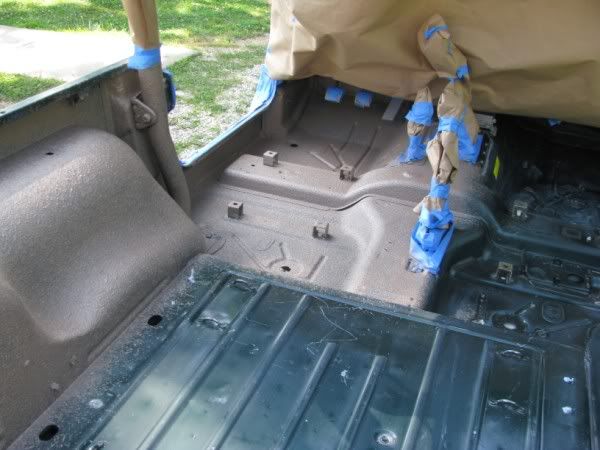 Two bottle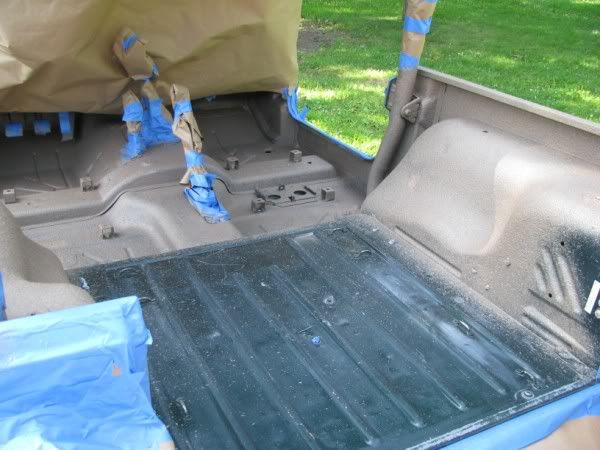 Three bottle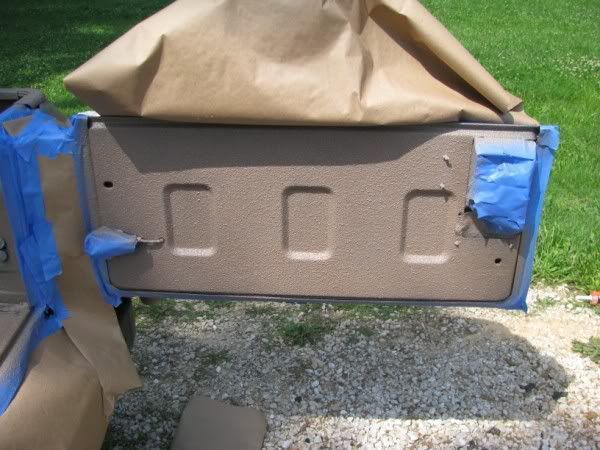 At this time my compressor gave a last wheeze of death rattle and settled into the sweet here-after. Call Pop, Get a ride to Tractor Supply, buy 'nuther, back in bid'nes.