Registered User
Join Date: Dec 2007
Location: Nazareth P.A.
Posts: 1,534
Sway Bar Extended End Links
---
I'm sorry if this is a repost, but i have searched for about an hour on the topic. Does anybody know if sway bar extended end links from a 88' yj will fit on my 99 tj. Im going to be installing a 3" lift in the summer and know that ill be needed something like this.
Here is a pic of what it looks like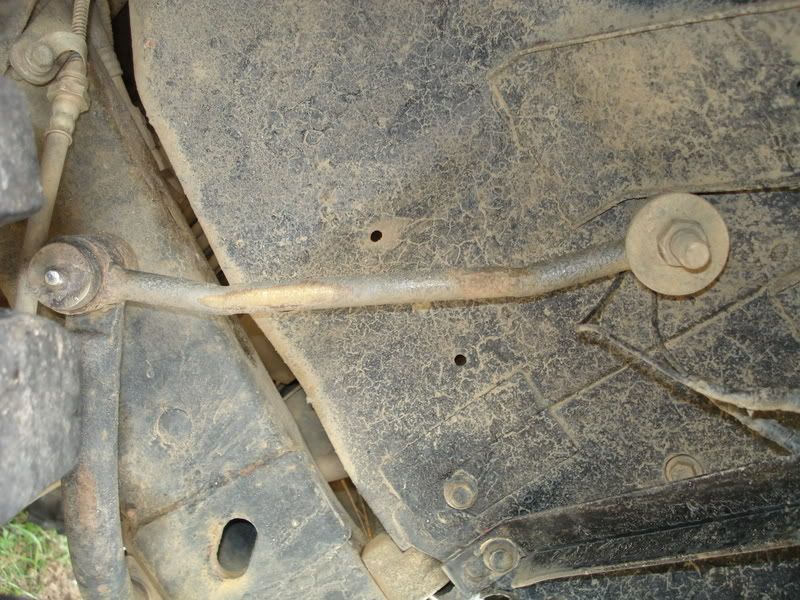 The sway bar is up and out of the way because it is disconnected
Thanks for any and all help in advance
P.S. This fourm is the best!!!
---
1999 TJ Wrangler, 4 banger 5-spd
Soft-top, full doors
31" BFG AT, 3" Lift

1954 CJ3B Willys
Hurricane 4, 3-spd with Warn Overdrive, Snow-plow
NGJC# 15
Low Output 4 cylinder Jeep Club Member #166
Build Thread
Are You An Offroad Junkie
Quote:
This "Jeep thing" is like dating a really really hot chick, who is crazy! Its alot of fun, you spend too much money, your up all night ending up sweaty & greasy from it, your friends are jealous, you get admission into some sort of weird club... but it gets mad at your for no reason, throws fits seemingly randomly, has unexplained issues which it somehow solves on its own only after you try a bunch of different things (and spend a bunch of money) to solve it... and yet you can't resist getting in it every chance you can.
Trust me....
Join Date: Jan 2007
Location: right here
Posts: 692
They will not fit. The top mount is different.
---
Patriot Blue 2001 TJ
Everything I need to fix on the heep: ABS indicator, speed 4 on the blower fan, torn softop over driver's head, both seat release/tilt cables, missing center cap on spare, broken under hood light, wire up the CB, wiring problem with the reverse lights, broken bottle jack, leaky front and rear pinion seals, loose trackbar relocation bracket, torn drivers seat on the side, broken center console lock, lost nuts for door hinges, squeaking centering ball, loose parking brake cable, oil change and rotate the tires.
My build thread
http://www.jeepforum.com/forum/f22/free-wife-good-home-pics-included-528892/
Currently Active Users Viewing This Thread: 1

(0 members and 1 guests)
Posting Rules

You may post new threads

You may post replies

You may not post attachments

You may not edit your posts

---

HTML code is Off

---