Not new to Jeeps in general but tjs are new. I basically scooped this up for a smoking deal I couldn't pass up. Been wanting a tj for too long! After getting it home I have come to find the suspension is junk. I didn't buy it for that anyways. Specs are 4.0, manual, atlas 4.3 to 1, dana 30 front, alloys and arb, and dana 60 rear cut down with alloys and full case detroit, 37" iroks on beadlocks. Has plenty of other goods too.
Now onto suspension.....it wants to flop itself over on any turn and feels awful. I knew it wasn't gonna be great when I first looked at it and it ended up being worse lol. I have no idea what springs I am running but it appears the rear axle coil mount is built up too high so wanna lower that, take out all spacers in front add some body lift and motor mount lift(I think) with a flat skid, all new adjustables especially front lowers, antirock swaybar, hi-line fronts etc....
Bascially wanna sorta copycat project niblet rising from rokmen. Any suggestions????
(Don't mind the paintjob, its currently getting a new coat of blue cause I hated the previous bedliner paintjob!!! )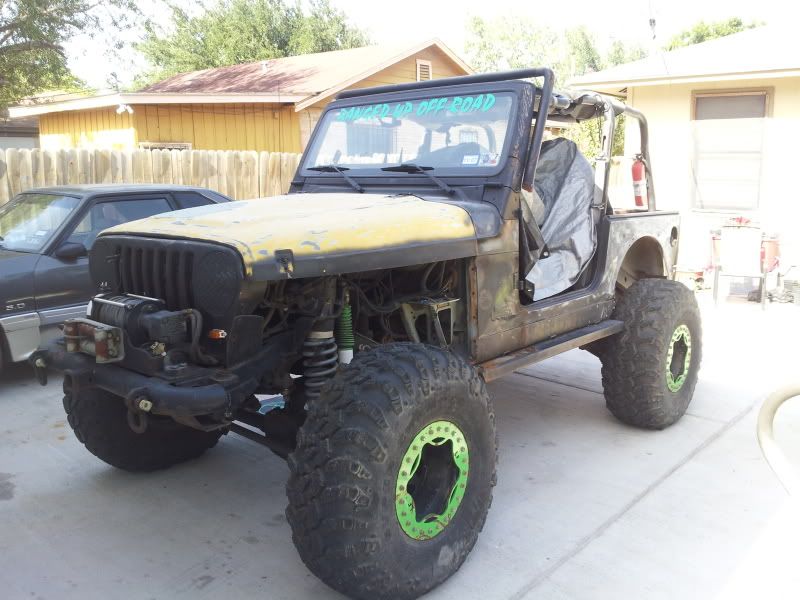 Very scary suspension!!!!!!!!!!!!!!!!!!!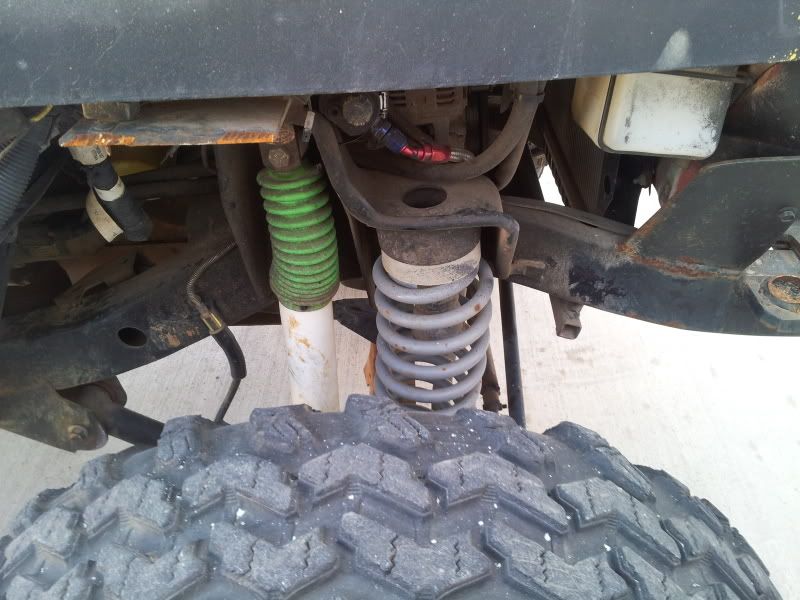 the new blue color