Well Finally I have a chance to add some more.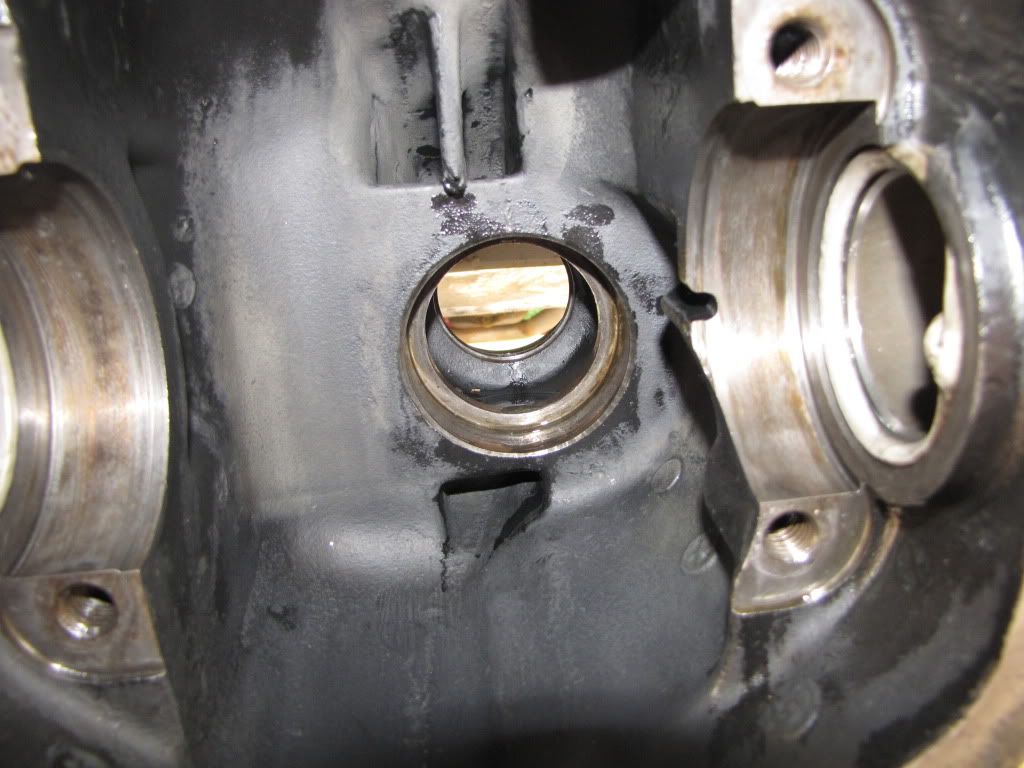 I didn't want to but I had to shim the pinion to. I had a slight pinion leak anyway. So case all cleaned up!
Test pinion race is also a great investment.
Test race slides right in, makes for quick shims changes.
Pinion parts stacked in place. Except Yoke and pinion nut. I didn't show it but I use a non-distortion thread nut for test fits. The on and off again of the distortion thread pinion nut will eventually mess up the threads of the pinion.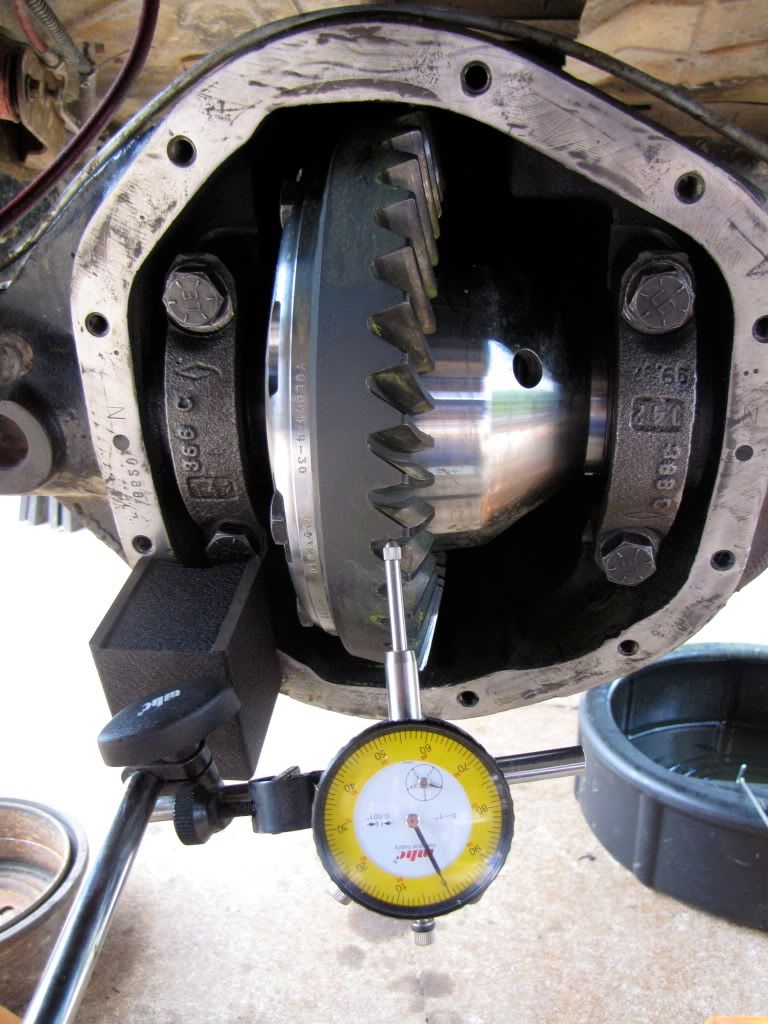 I chased the pattern around for a bit and then got down to getting backlash in order. Setting up for checking backlash.
Zero set
First Backlash reading was 0.011" I adjusted the Carrier bearing shims and got this reading, 0.009". I will try one more adjustment.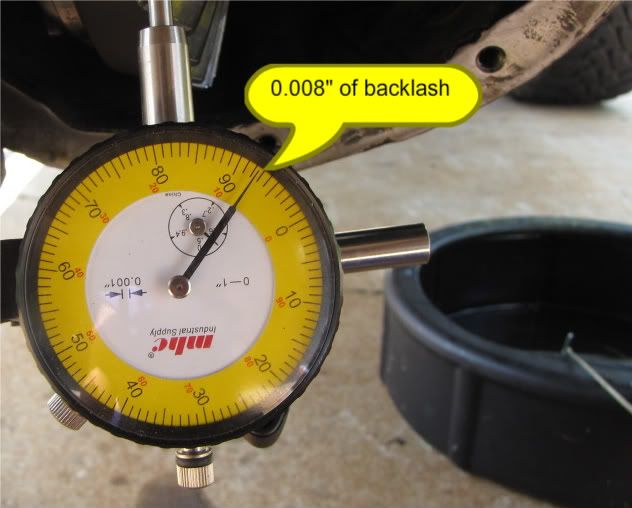 Backlash reading 0.008". Dana 44 spec is 0.006" - 0.010", so this is better right in the middle. This is great. now one more pinion check and we should be good to reassemble.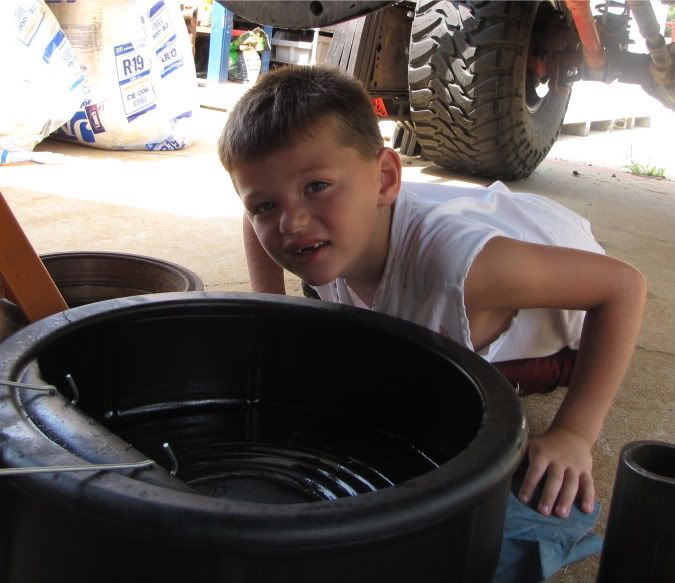 Here is the Crew Chief checking everything for final install!!
Here is all the stuff for installing pinion for final assembly. I put a light coat of RTV on splines to seal them. I will show a picture later of my tools for pinion install.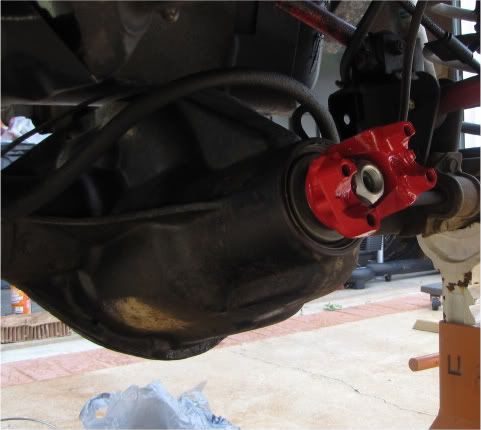 Everything ready to torque up.
More to come!!.....