New trans ready to go in...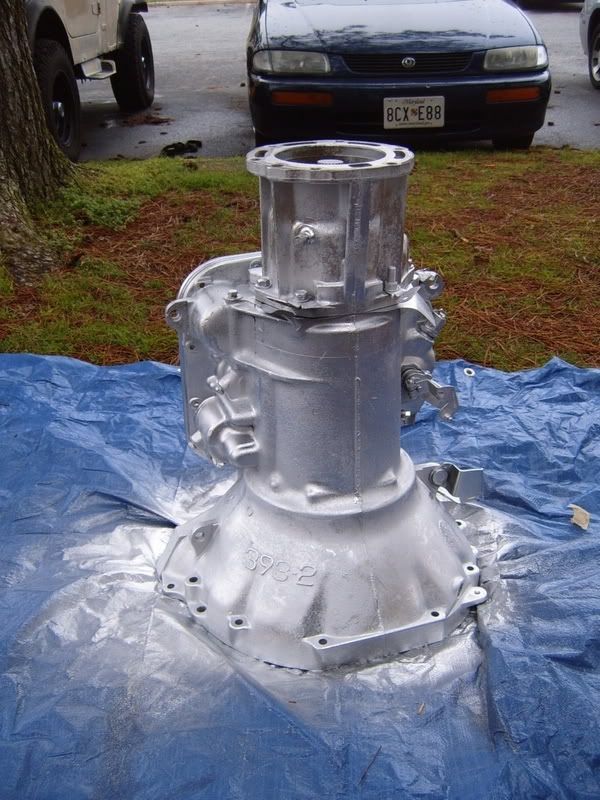 Giving it a whole new meaning to shiny side up!
I moved the breather on this one too, so i will get some pictures with the new location shortly. Got a new trans cooler. Going to pickup my new trans temp gauge today and I will be set to get it in this weekend.
Also have a big list of stuff to do this weekend:
Install Trans and TC
Install new trans cooler
Install trans temp gauge
New Trans Mount
New CPS
Paint cage
Clean and paint TC skid
Clean and paint engine skid
Clean, wire brush rust, and paint frame
Clean, wire brush rust, and paint axles
Clean and check front and rear brakes
Replace front wheel bearings
Replace tie rod ends
Trim front fenders
Install a smaller tool box and take the big box out
Make a mount for the spare tire inside the Jeep
Brakes on the front of the Dodge