skid row skid plates
---
I finatlly got around to installing these things. I had a problem with a leak, and wanted to get it straightened out before I installed the skids. Skid row is making some great products for jeeps. You can tell when they designed there skids that a lot of thought was put into what the jeep community wanted. Best of all there skids are priced lower then most of the competition. I installed the steering box skid, radiator skid, engine skid, and fuel tank skid. The radiator skid and steering box skid are fairly simple. They both installed in under 20 minutes each. The only thing that took any time was drilling the 5/16" hole for the self tapping bolts. All of the skids have nice coat of black powdercoat. First part I installed was the engine skid. To say this is an impressive skid doesnt give it justice. installation was very easy. The directions are very clear....but me being a bone head I decided not to read the directions and did a few stupid things that now I regret....read the directions and they will tell you exactly how to install. The only thing that took a little bit of guess work was where to drill the hole in the RE skid plate. I forgot to mention this skid is specifically made for the rubicon express long arm kit.
They make the same skid but for the factory skid and other skids too
Here is the skid we had on it before very small barely protects the oil pan....also has no support on the front of the skid plate to protect it from rocks pushing the skid into the oil pan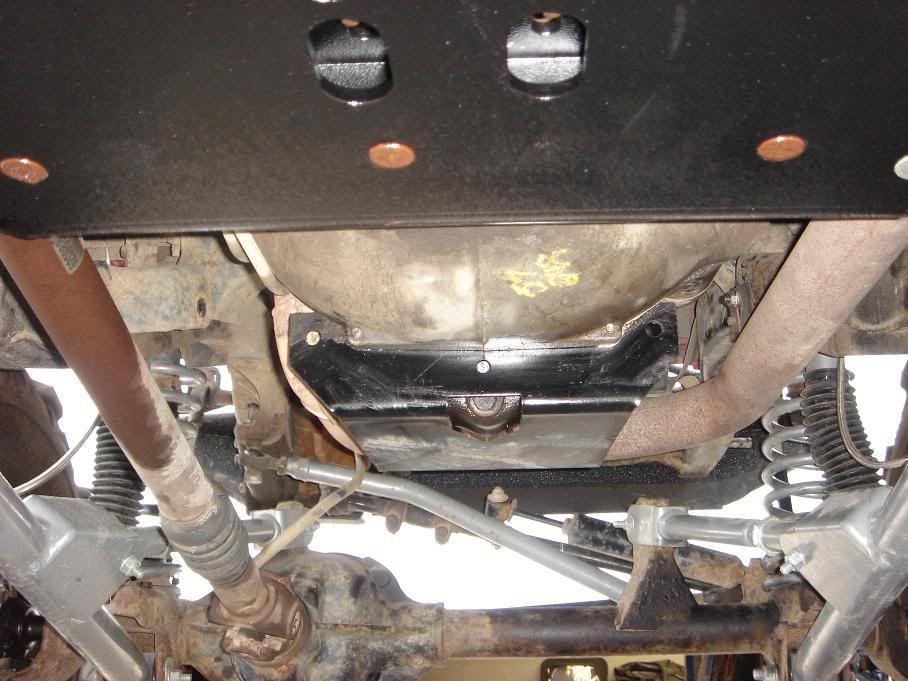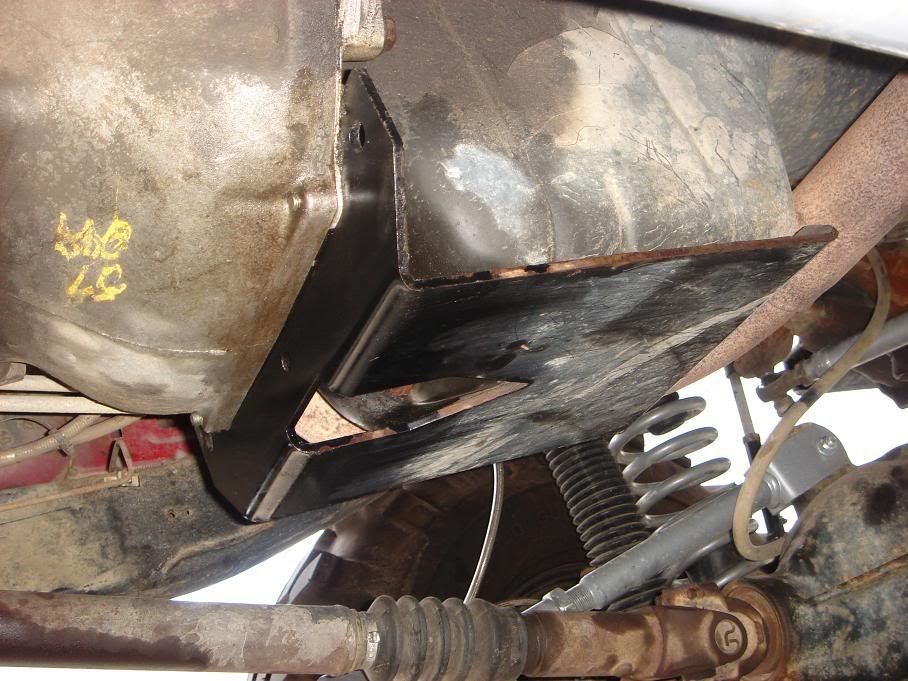 This also leaves your trans pan open to damage
notice the difference in size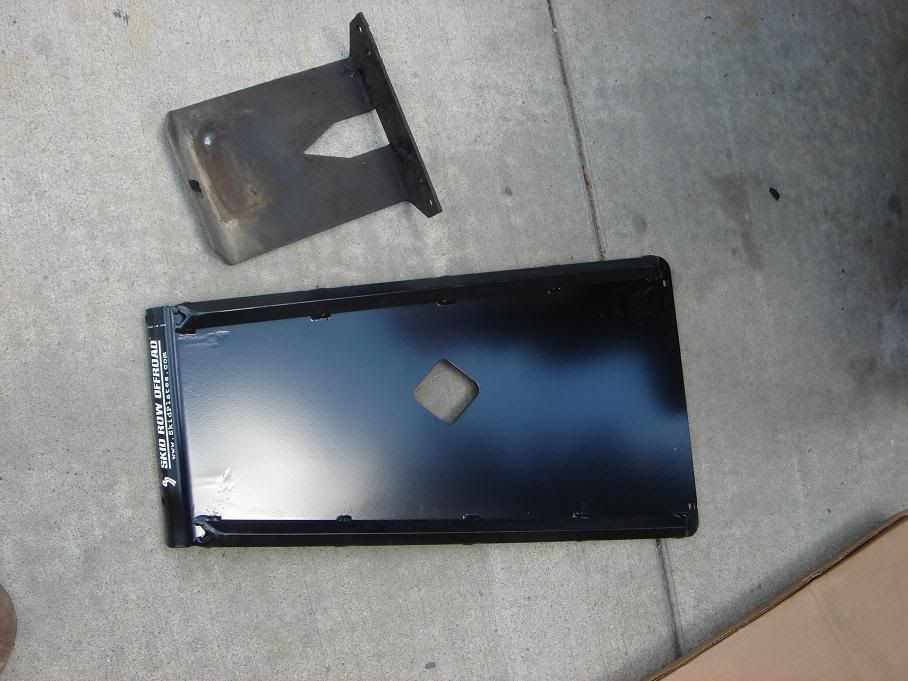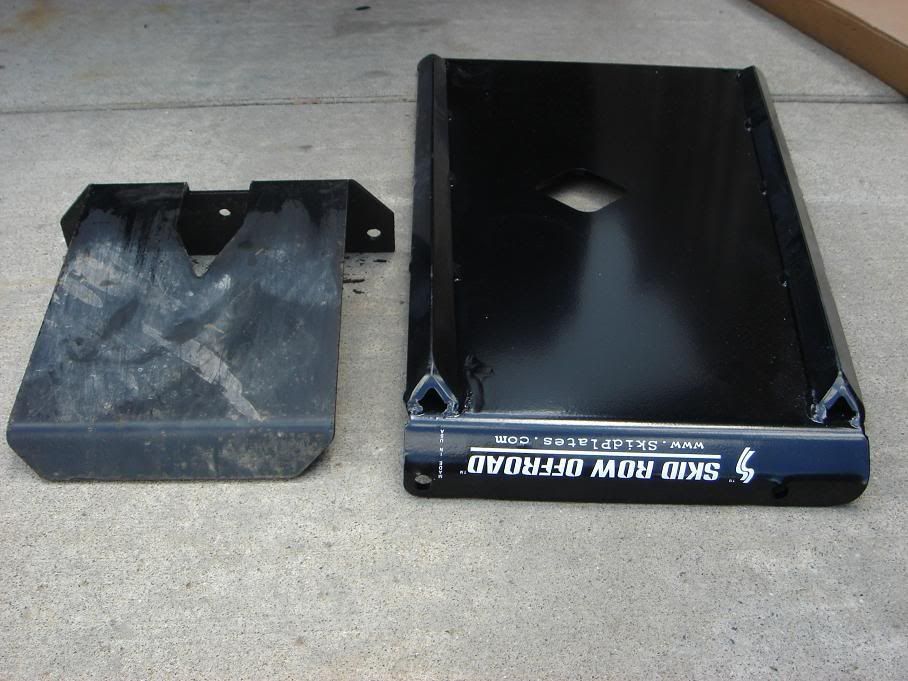 here is the hardware that you bolt to your engine mounts that hold the support that connects to the front of the skid.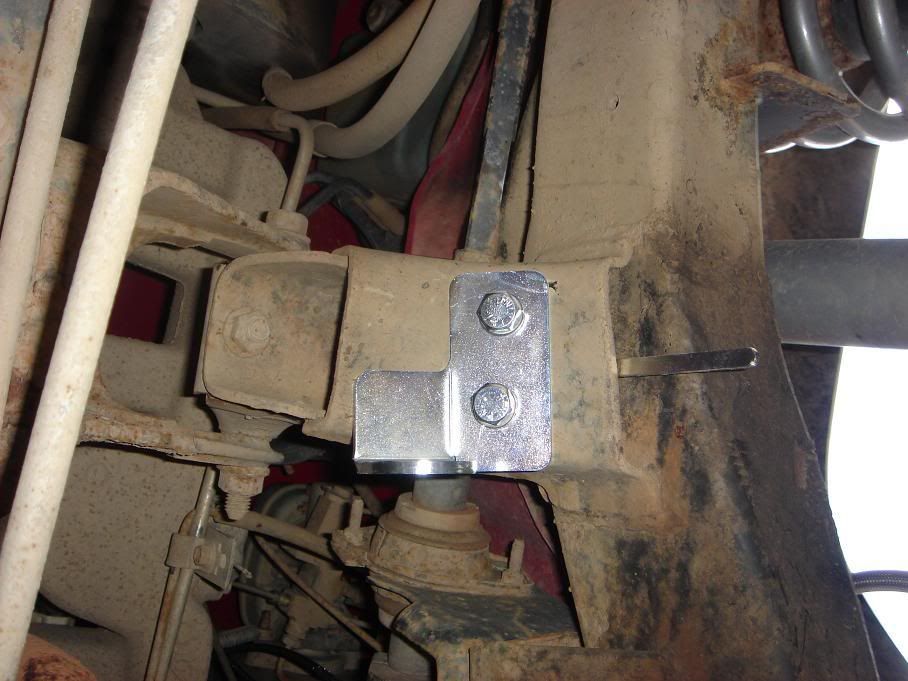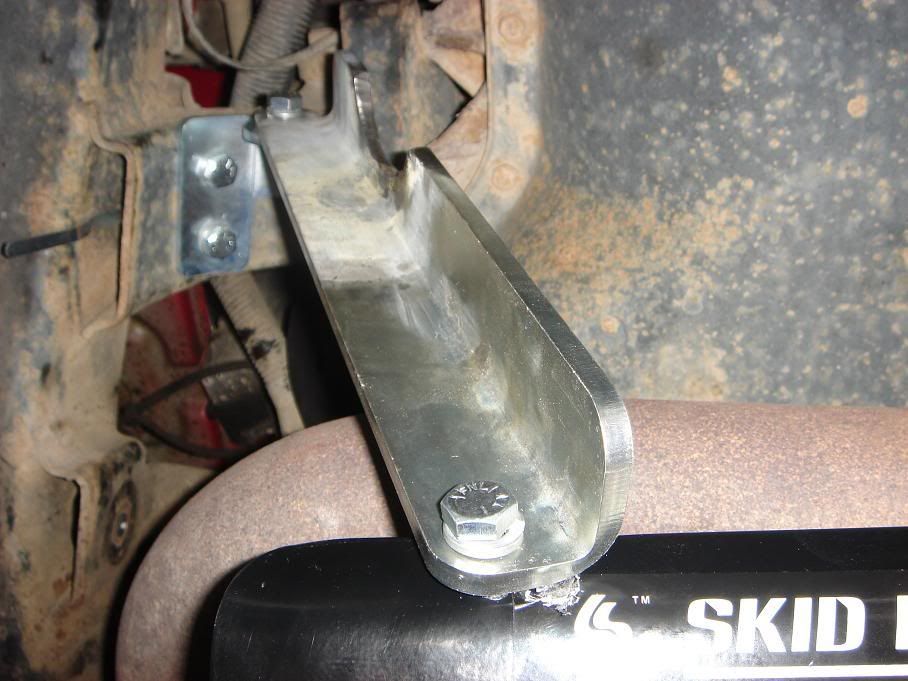 ---
Last edited by barry1me; 07-03-2007 at

09:23 AM

.