After reading several other builds, I thought others might enjoy reading what I have done to my Jeep. I find it inspirational to read others progress. I am not nearly as talented as some of the other builders but what I lack in skill I have in determination. I'll attempt any project.
I started off by buying a silver 06 Wrangler Unlimited used from a local dealership. It had 8,000 miles when I bought it. Here she is bone stock.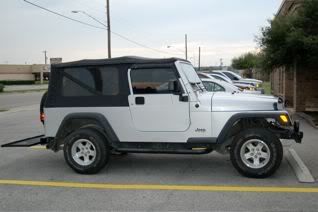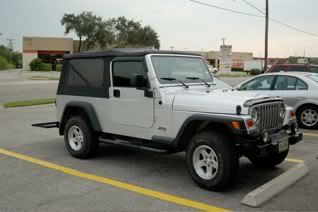 Due to my limited budget I slowly purchased a budget boost by Trailmaster(BB), a JKS 1.25 BL and some Mickey Thompson MTZ tires. Size 33/12.5/15. It took 6 months to get all tires, the BB and BL. I tell my wife how could my jeep budget be limited? I drive an unlimited and it needs an unlimited budget. She says
I used to go to the local truck accessory store and purchase 1 tire at a time until I got all 5. I rode around with no spare for a couple months until I could afford the spare. Here's she is strait out of the garage. Quite an improvement I thought.