SEPTEMBER TJ of THE MONTH CONTEST!! NashvilleTJ IS THE WINNER!!
---
Congrats to an awesome Jeep!!!
Yall enter next month and lets have another good battle!
Here is your winner:
NashvilleTJ
Here is my entry for the September TJ of the Month Contest. Thanks for running this month-in and month-out. I always find it interesting.
Jeff (Nashville TJ)
Name: Jeff Doster
Username: NashvilleTJ
Mods:
Model: 2004 Jeep Wrangler Unlimited
Engine: 4.0 I-6
Kenne Bell Supercharger - Intercooled
280 HP / 380 Torque
Tranny: Stock 4-Speed 42RLE
Transfer Case: Atlas 4-Speed (1-1, 2-1, 2.72-1, 5.44-1)
(and you can't beat the 3 shifters)
Suspension: Rubicon Express 5.5" Long Arm
Axles: Dynatrac High Pinion Pro Rock 60's Front and Rear
Gears: 5.38's
Diffs: ARB Air Lockers
Tires: 40" BFG Krawlers
Wheels: 17x9 Poison Spyder - Spyder Lock Beadlocks
Steering: PSC Ram Assist
Brakes: Vanco Hydroboost
Driveshafts: Tom Woods
Seats: Mastercraft Dirt Sports with 5 Point Harnesses
Cage: Poison Spyder
Armor: Gen Right High-Line Tube Fenders
Custom Front Winch Bumper – doubles as aux. air tank
Custom Swing Down / Swing Away Tire Carrier
Full Engine/Tranny/Trasfer Case/Gas Tank Skids
Rock Sliders
Other: Custom Cutting Brake
ViaAir On-Board Air with 2 remote tanks
Tuffy Full Drawer Tool Box
In-Cab Winch Control
Warn 9500
Dual Range Sway Bar
Story:
My first car was a brown 1971 Jeep CJ with 33's and a Buick 225 odd-fire V-6 – lot's of power and with the short wheelbase it would pull the front wheels off the ground. It was a death trap – but you don't know that at 16. I have owned a CJ-7 Laredo and two Cherokees since. The wrangler is my 5th jeep. Bought it new in 2005 – got a great deal on it as apparently it would not sell because of the color. It's been a constant project ever since. My goal has always been to push it as far to the hardcore side as I could, while keeping it street legal and relatively comfortable. I first put it on 35's, then up to 37's, and then to the 40's on the pro-rock axles. The high lines help keep it fairly low. The supercharger really wakes up the engine and makes it a blast to drive even with the 40's. My favorite place to wheel was Tellico – but enough said about that. I beat it up pretty good on the trail (mainly into rocks) but I do take a lot of ribbing because it is "pretty."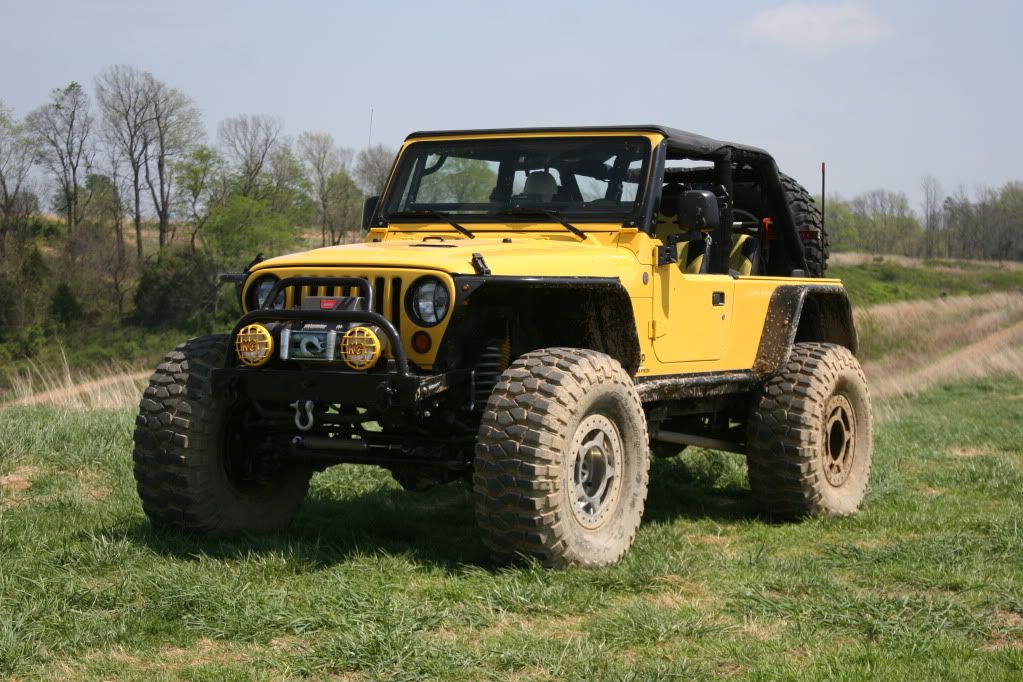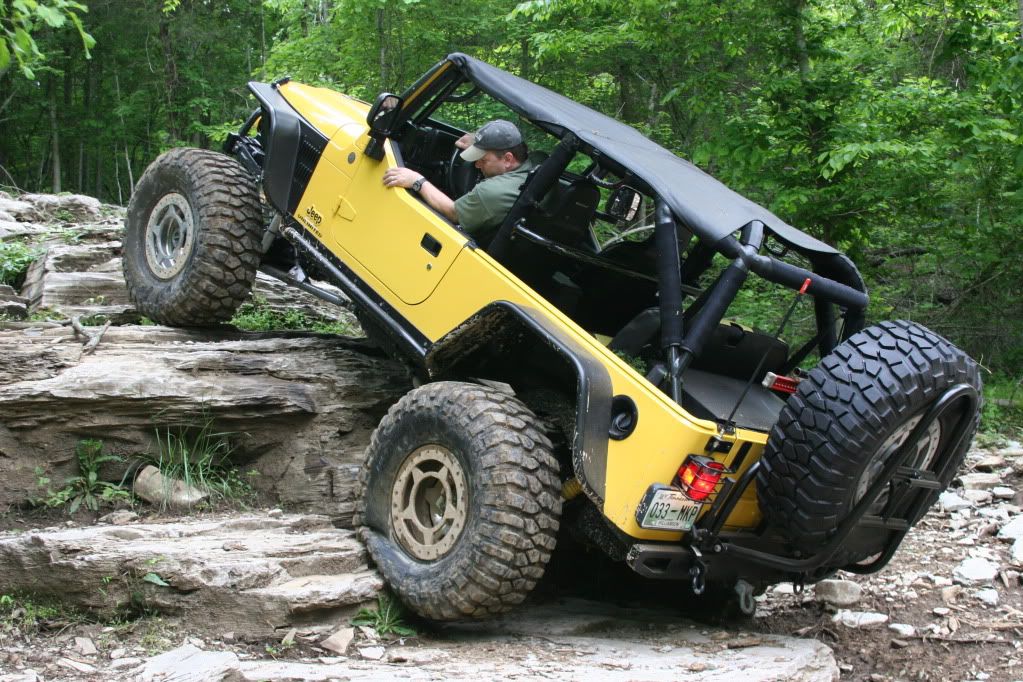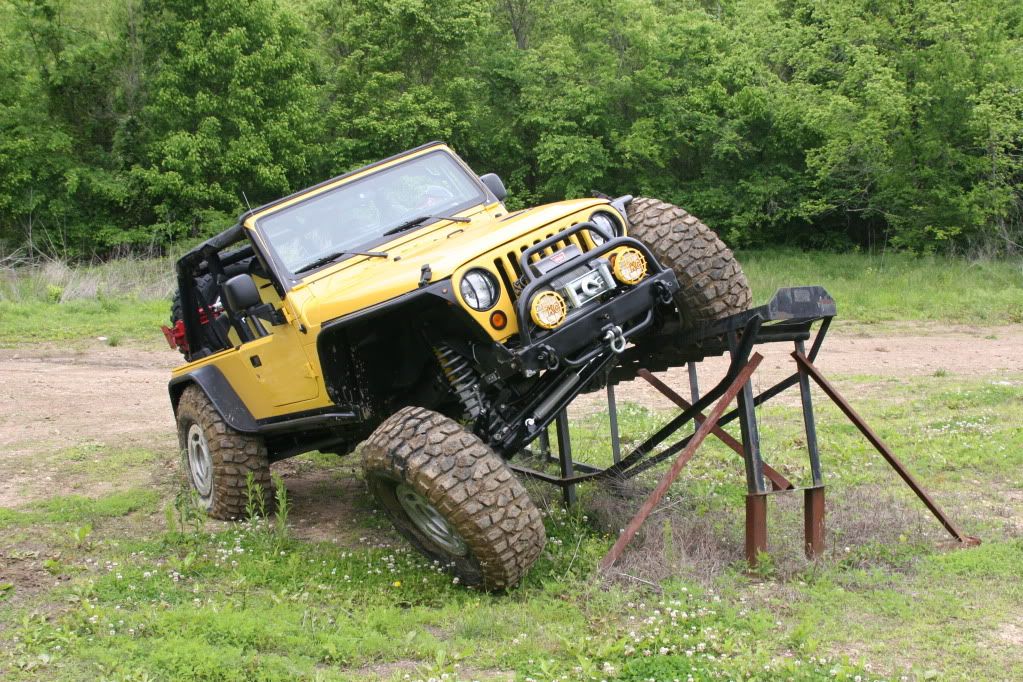 ---