Blaine and Joe have been putting some work in on The Mule and yesterday checked clearances on the axle and steering.
Full bump: Check.
Pinon clearance at full bump: Check
Clearance for the drag link, tie rod and track bar: Check, check and check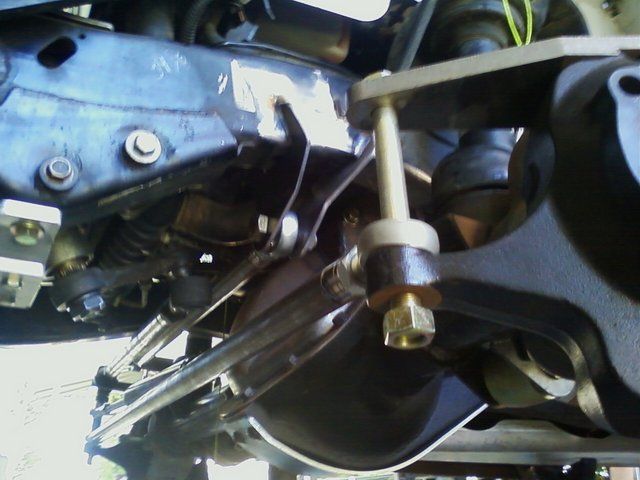 Make a track bar mount: Check
Mock up the steering ram: Check
They made a lot of progress this week but that will probably stop when I get up there to help them on Saturday. At least I get to enjoy some of Kat's frest fruit and vegatables from her garden. That's worth the trip up everytime.