Brought the Jeep to Blaine's on Tuesday.
Got the front axle out and some of the old brackets cut off. We got the links for the front 3 link and the rear 4 link. Waiting on the new axle, suspension brackets and JJ's.
Here's a picture of Joe Dillard cutting a control arm bracket off.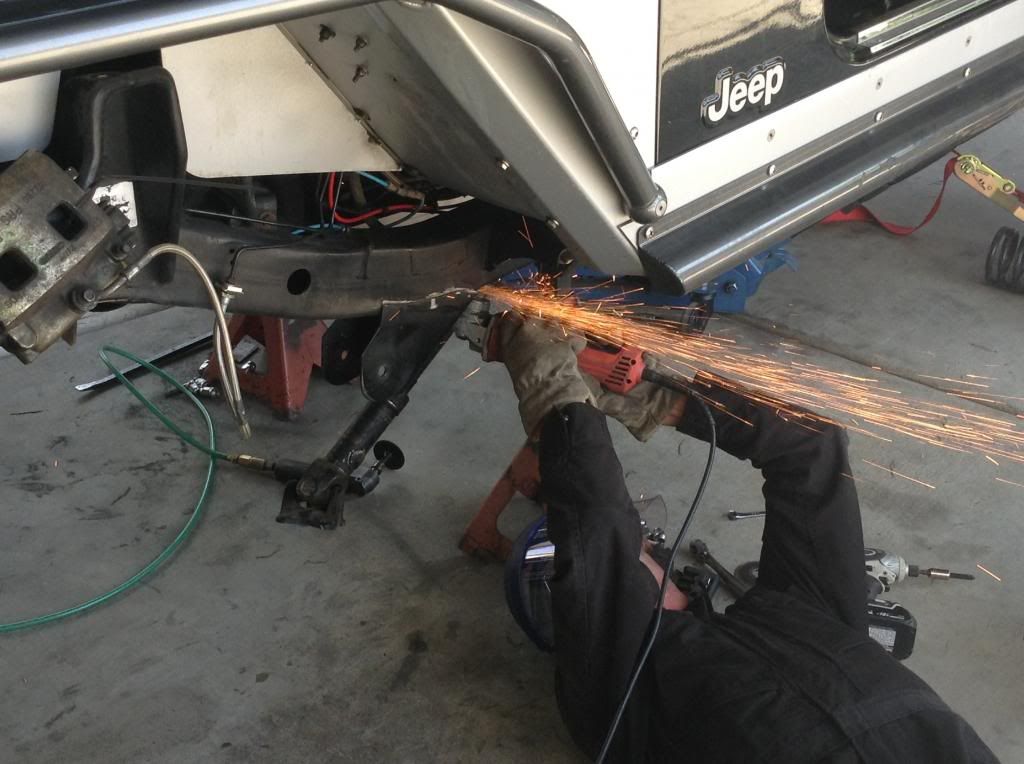 Front axle out and ready for paint.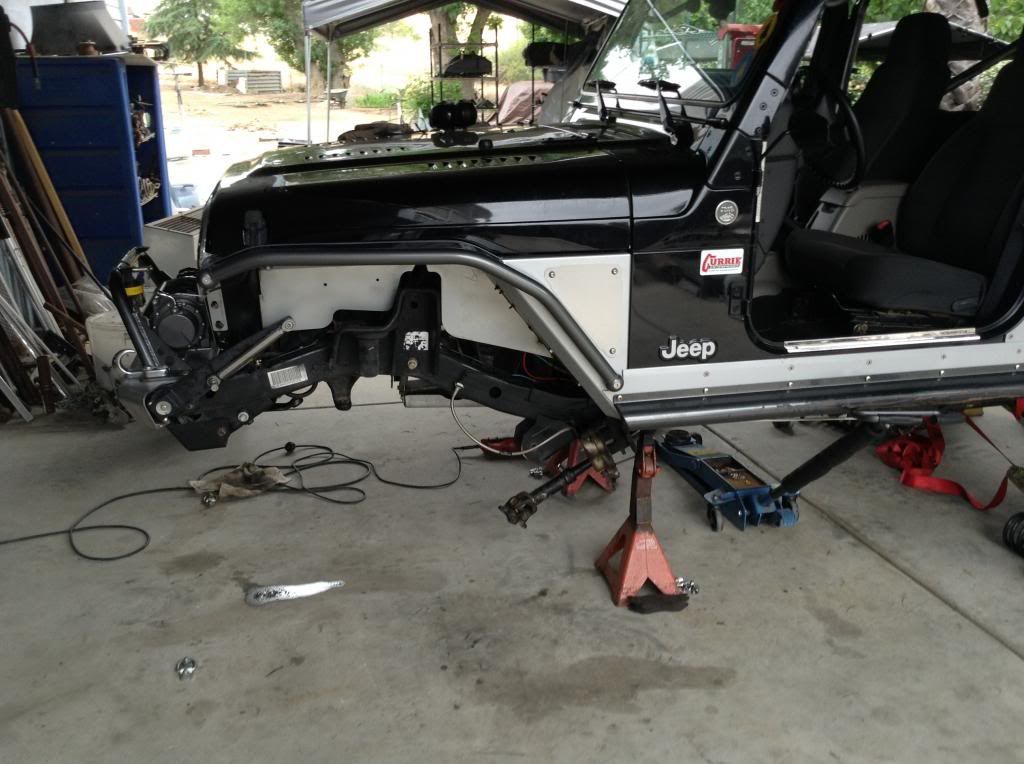 Back of the Jeep is collecting parts.