I haven't updated this thread in a long time. So here's what I've done since I got it.
I started with Blaine's PSC Hydro Assist. Here's a few shots of the reservior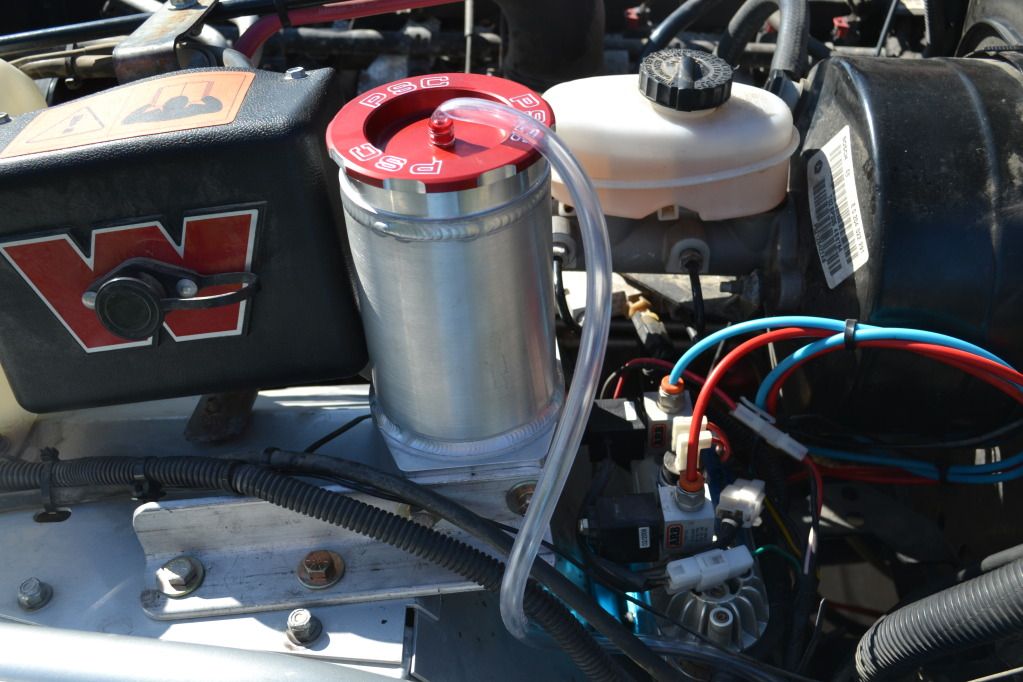 The gear box
A view from the front
Then we added the Savvy Half doors. I wanted to keep these on during the Summer so Blaine installed some mirrors.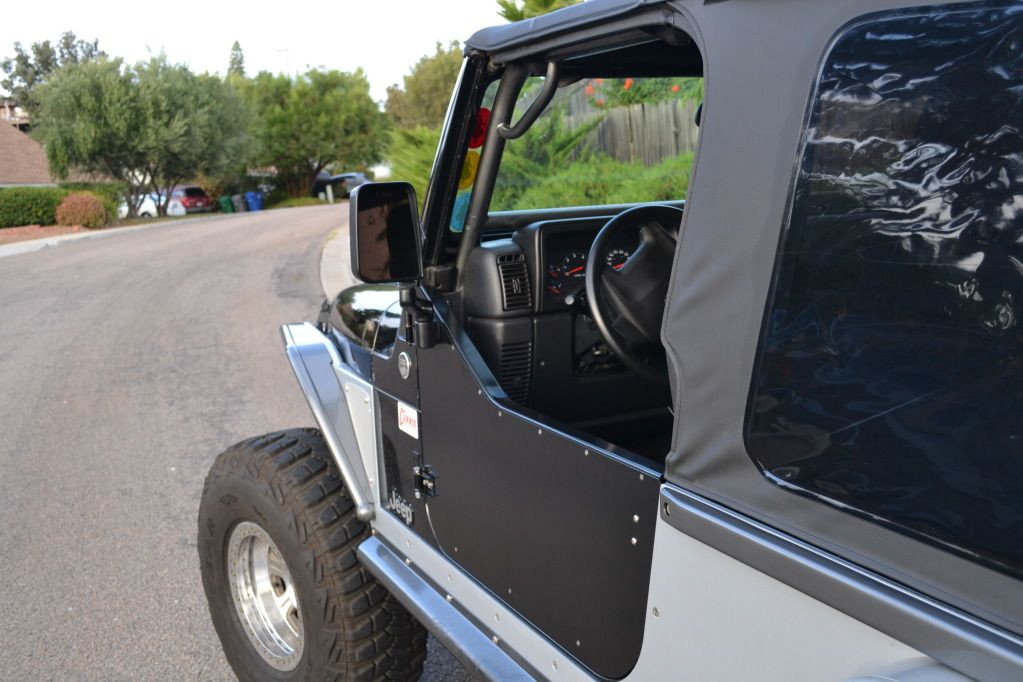 Finally got around to swapping the rear Fox shocks, 241, Trans cooler and gauge.
We had to cut out the rear towers and replace them because the other ones were too short to work with the Fox shocks. Not a bad welding job.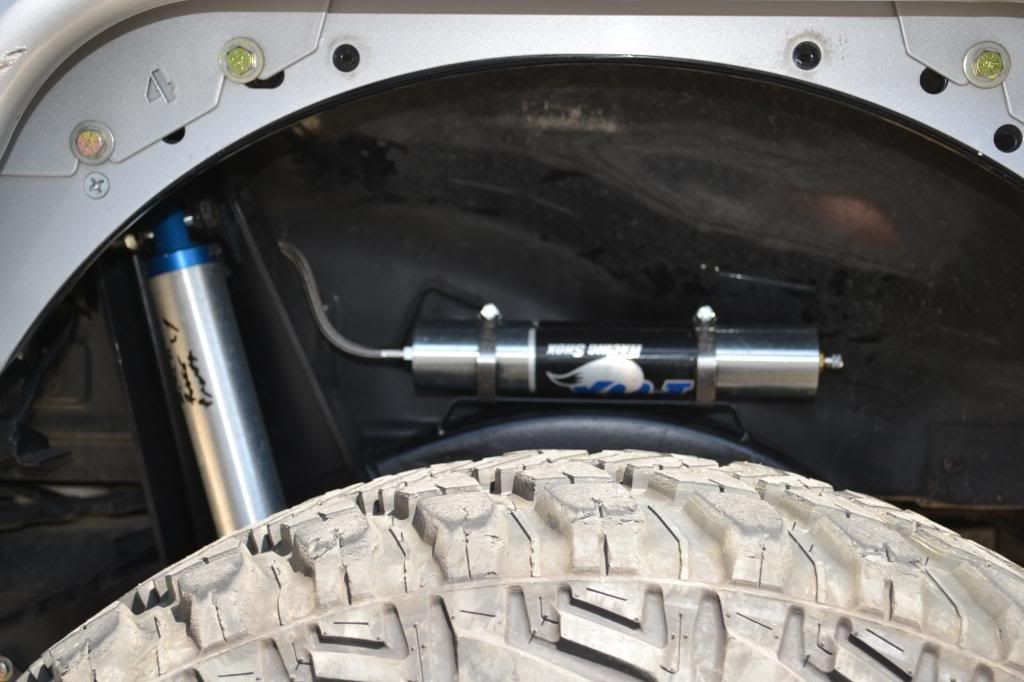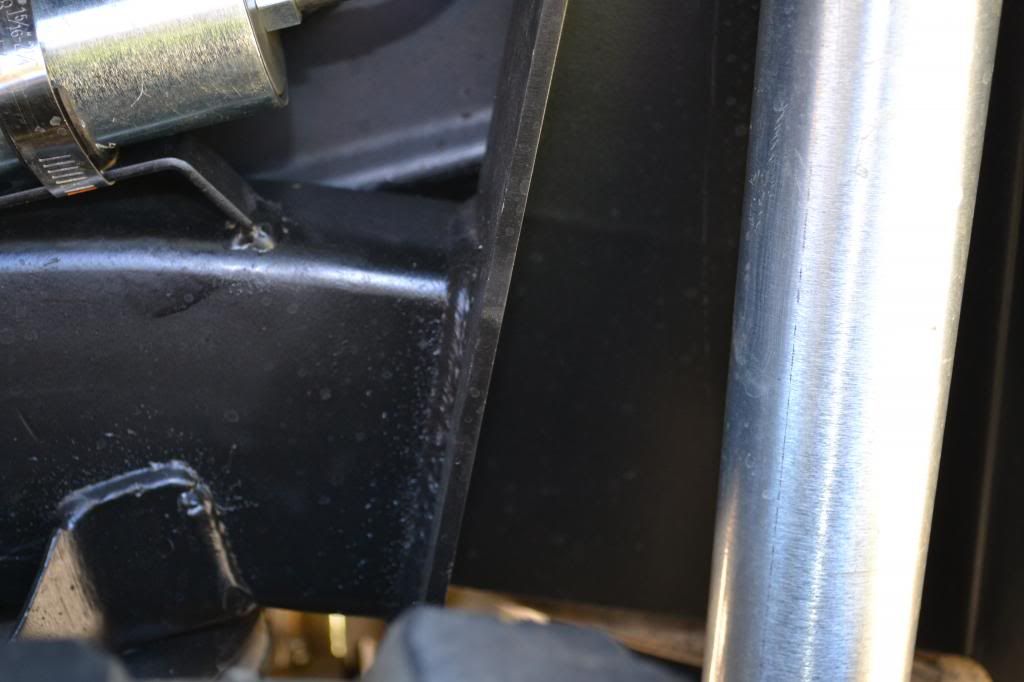 This is what Blaine came up with to mount the reservoir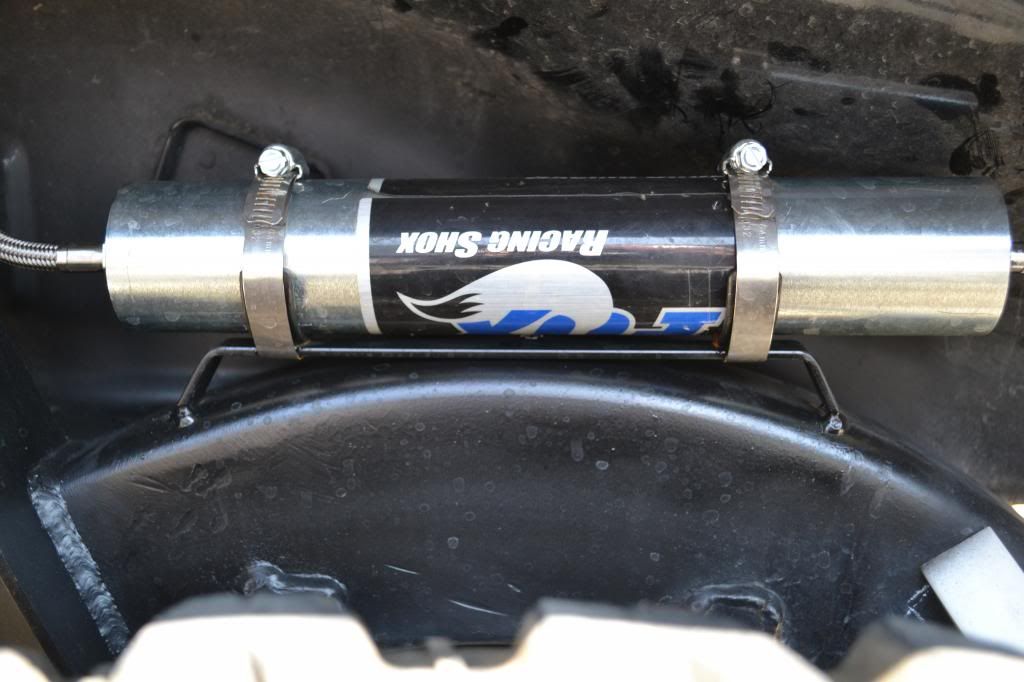 Here is a shot of the trans cooler. Nicely done. This sucker is pretty powerful. You can actually feel it in your seat when the fan comes on.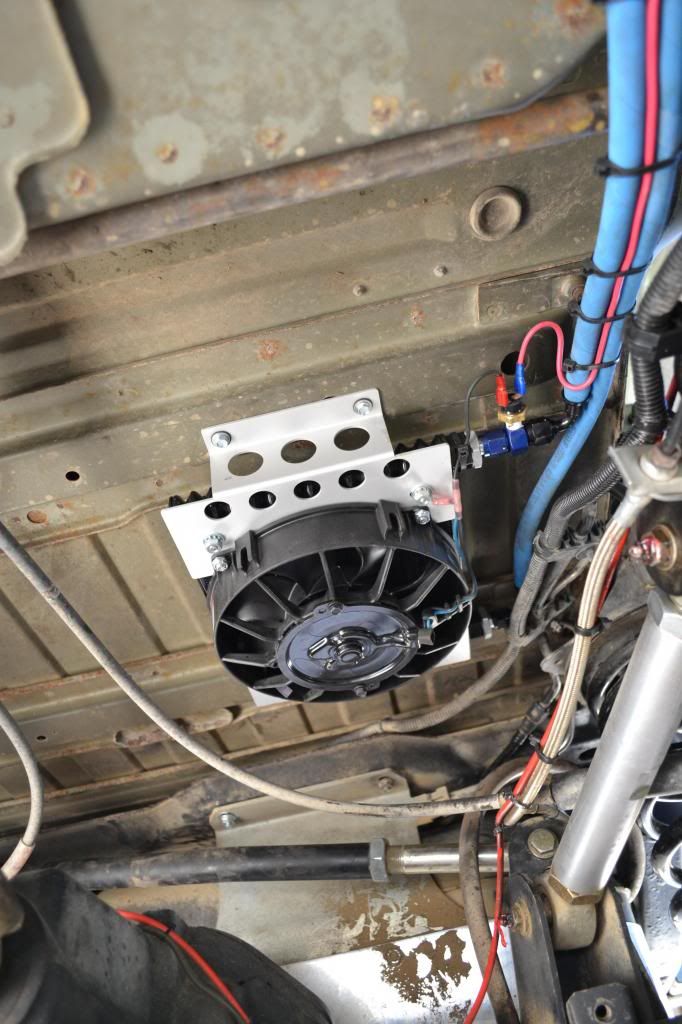 Then we added the 241. It's bigger than I remembered.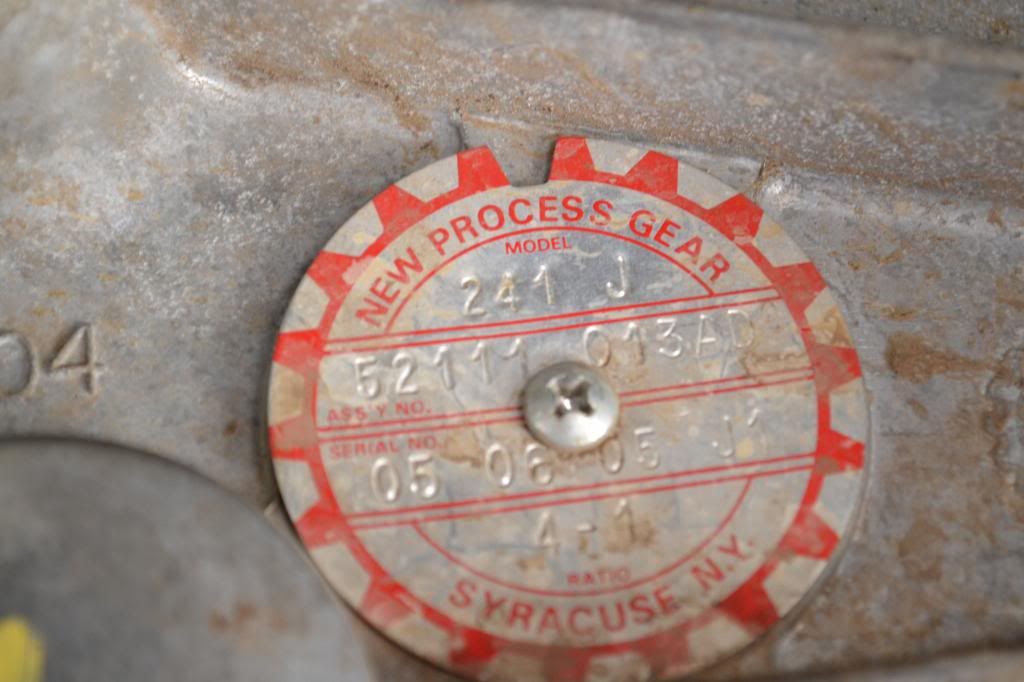 We had to clearence a few areas of the UA to get the 241 to fit just right. The last one was the rear crossmember. Blaine welded this piece on to keep it nice and tight.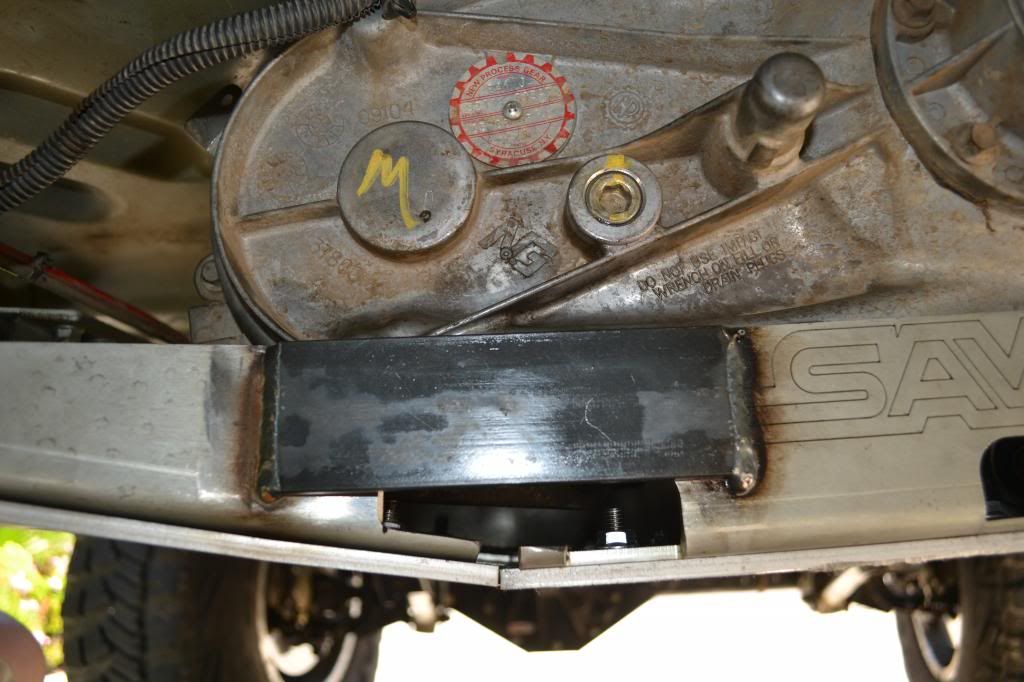 Then we added the Autometer Automatic Temperature Gauge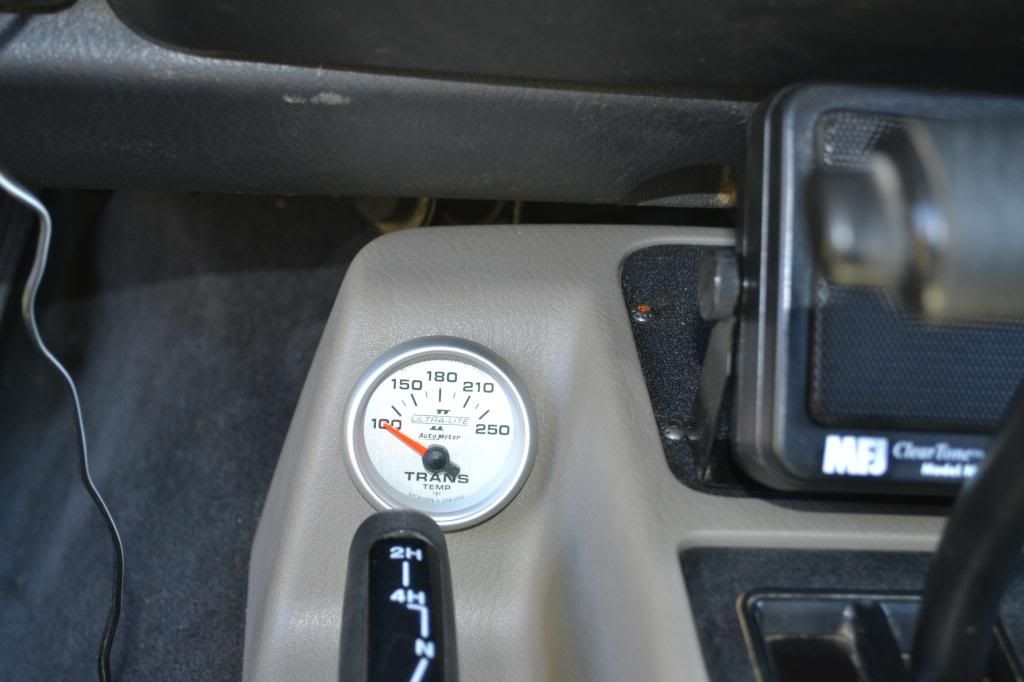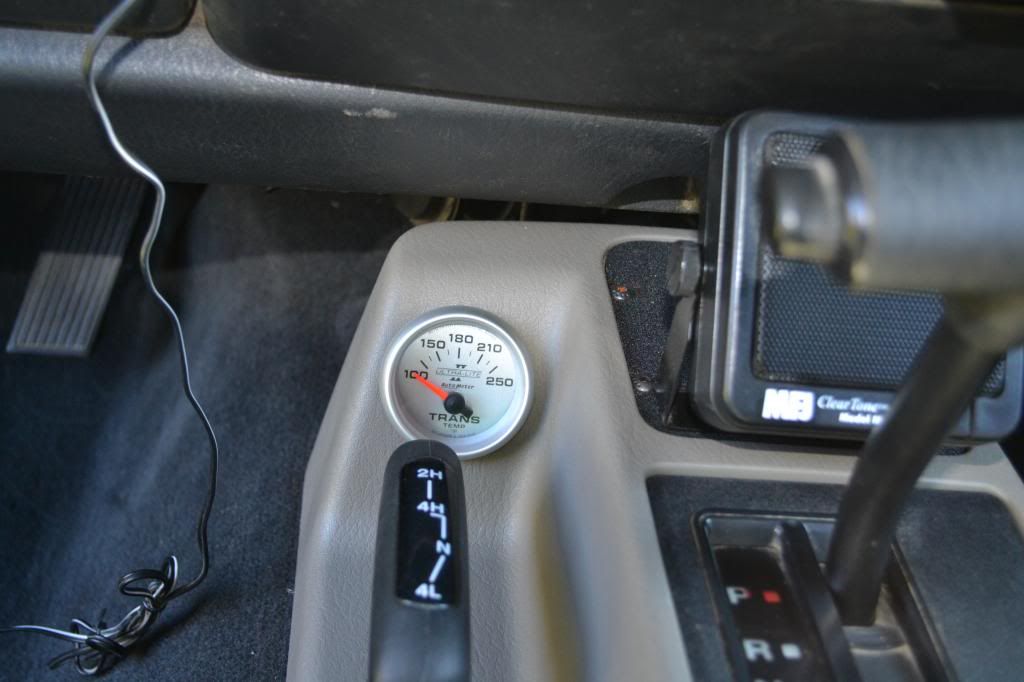 I also got a center console, from Blaine, that I can finally install my Kicker Subwoofer into. I got the interior paint from the dealer so it will match everything else.
The front Currie Hi9 will be sold in May or June. I've already ordered a RJ 60 with a detroit locker, F-450 outers and 5.38 gears. When we do the swap, I'm also going to have Blaine 3 link the front, install the front Fox shocks, finish off the steering/brakes and regear the rear to match. Like I said, that should be around June so I'll update again after we complete that stage.