Found my rattle, but it's not likely to help anyone else. I got under there and pulled and tugged on everything and the only 'knocks' I could generate were from the rotational slop in the front DS and the E-brake clevis where the front and rear cable join. I started the Jeep, put in in neutral and got under it again and heard/felt a faint mechanical knock on the oil pan and trans, but not on the body. As I was pulling myself out from under, I was face-to-face with my culprit....Rock slider frame mount!
See the photo below and the rust evidence of bracket to body contact, basically short cutting the rubber body bushing and allowing direct frame to body contact.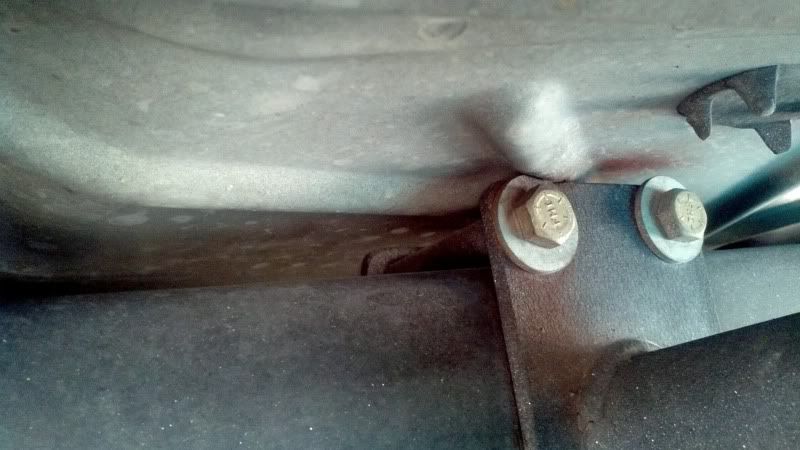 any clue who makes these sliders? her are a side shot and the mount detail shot.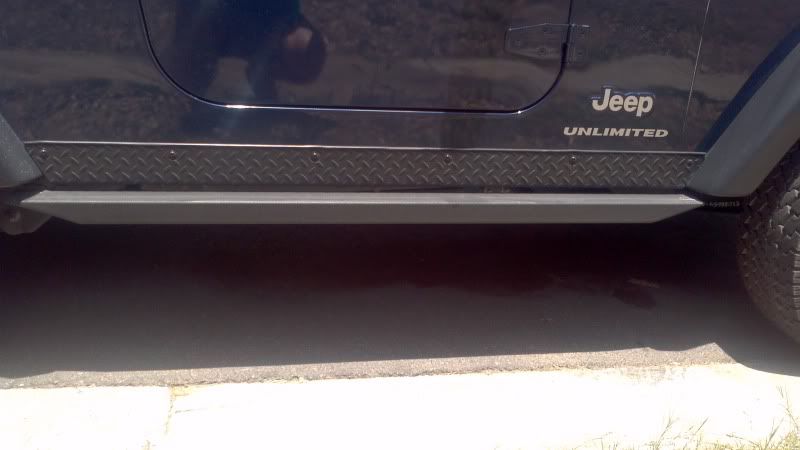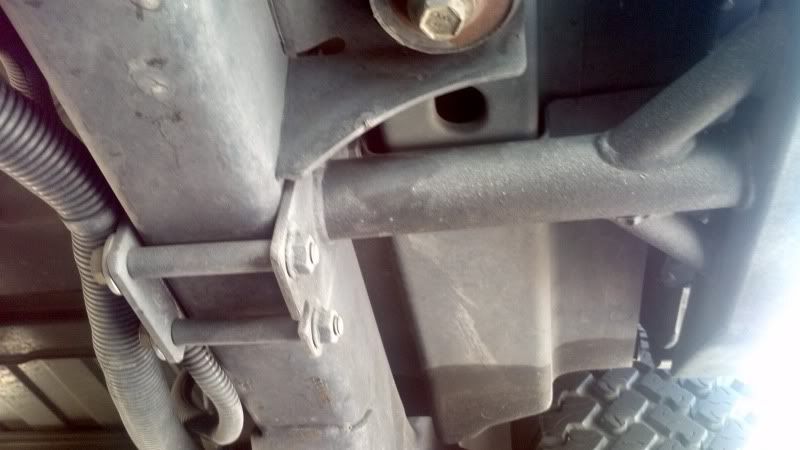 There are two mounts like this per bar and only the front are making contact, on the outside of the frame.
Herb