Powertrax Dana30 No slip install/write up
---
I have had several lockers in the past, Detroit, Aussie, Auburn, and now Powertrax. They all have there pros and cons to each design, and all have a price tag that follows. As far as lunchbox style lockers go I feel Powertrax has taken the cake. For the money you cant go wrong with the Lockright or the no slip locker.
Video of the No slip in action
Installation is pretty easy too. Since we already were installing Alloy Axle shafts that helped shave a few minutes off from the install time on the no slip locker. First step for installation is to remove the diff cover and drain differntial. Next remove axle shafts. Refer to the link in my signature for more detailed information on the axle shaft removal. We were fortunate and didnt have any hang ups on removal of the axle shafts or removal of the carrier. All went very smooth and this was on a jeep that was 10 years old.
Once that is done, mark each bearing cap so that they will be reinstalled in the same direction and same side as before.
remove the rollpin that holds the main shaft through the spider gears. Once that is removed the spider gears can come out.
now remove the bearing caps and remove the carrier from the housing.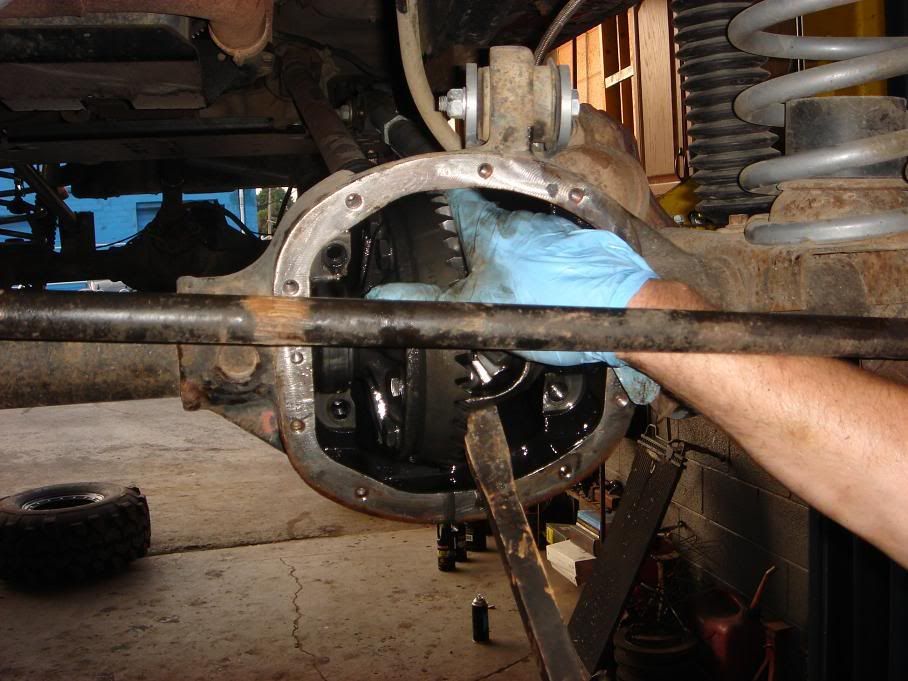 now that the carrier is out, have a work bench area cleaned off so that you can dissasemble the carrier and install the lockright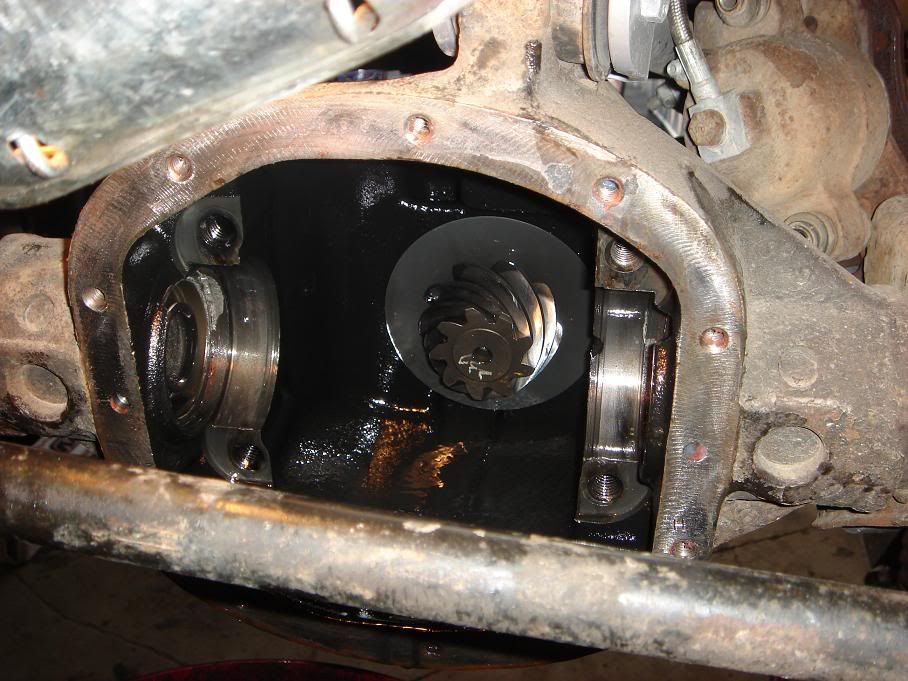 remove the ring gear from the carrier
make sure to note the original location of the carrier and ring gear. I used a zip tie on both the carrier and the ring to make sure that the ring gear didnt get clocked.
now you can begin installing the lockright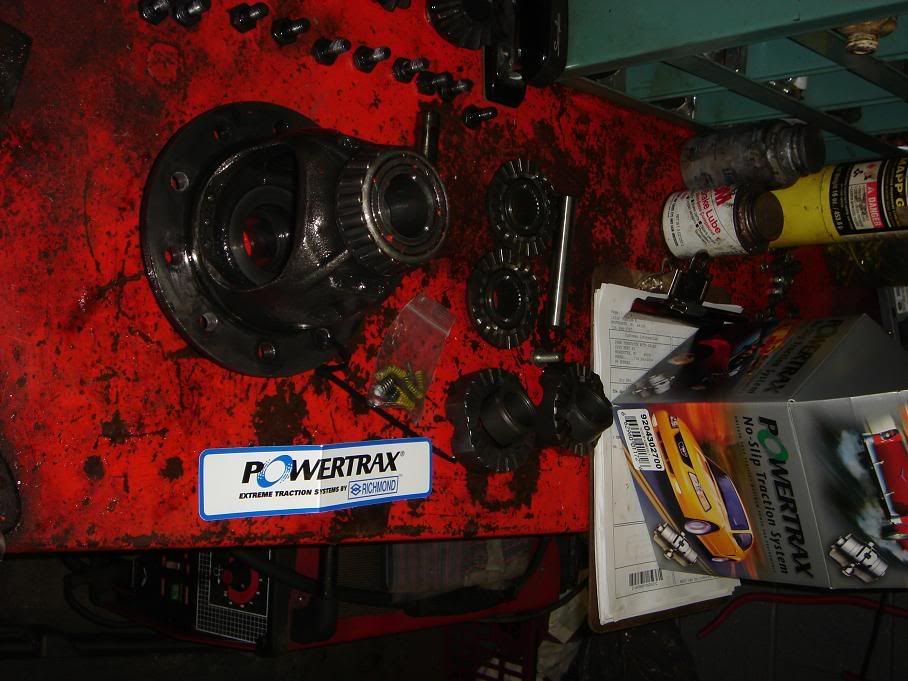 ---
Last edited by barry1me; 07-03-2007 at

11:54 AM

.