I been running the sprint top for a while now and it's awesome but I'm either not thinking right or missing something. Everything is peachy and works great except when I remove all the windows and flip back the sunroof. When I do this, the rear straps that attach near the tailgate suddenly become super loose and detach, flipping n floppin in the wind. They are super tight when the sunroof is closed. I started looking around and noticed there are flaps sewn onto the inside of the top, going along the rear bars where the side windows go. The flaps are about 3" x 24" and have a strip of velcro going along the bottom. It's supposed to attach to SOMETHING but I cannot figure out what. I originally thought they were supposed to wrap around the roll bar and then attach to the outside of the top (which has velcro and is used to attach to the windows) and that would make sense cuz it would secure the top to the roll bar and stop the straps from coming loose BUT they don't even come close to reaching around the roll bar to attach. They are 3" short. I can't find any other purpose for these velcro flaps on the inside.
I emailed Pavement Ends about it but figured I'd post on here for a quicker response. I also checked the PDF installation instructions and it's not totally clear cuz the pictures kinda suck.
http://www.carid.com/images/pavement...structions.pdf
Anyone running the top and know what to do about this?
The straps that come loose when sunroof is flipped back:
The velcro flap on the inside that I'm talking about: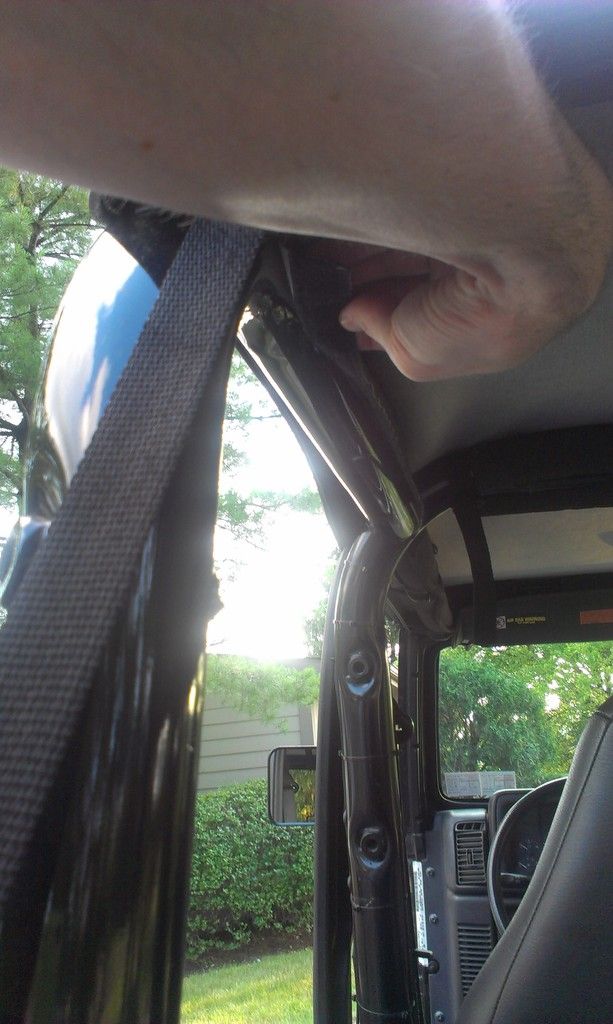 Trying to pull the flap around the rollbar....fail: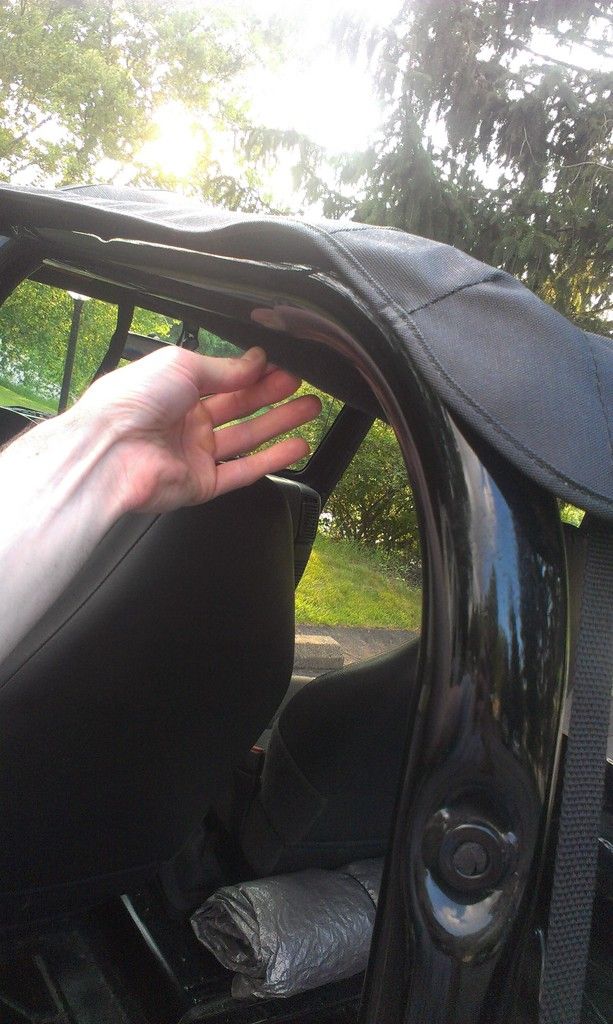 So what is that flap for and why do the straps come loose when flipping back the sunroof?