OX locker shifter install
---
Here is my install of the shifter for my Ox locker in my Dana 44 swap.
I ordered this bracket from polyperformance that can be used in several locations in your jeep. I painted the bracket a few days before.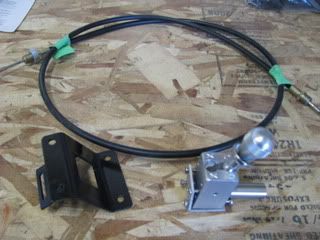 Since I am doing U-pol in the tub later this month I decided to not cut up the carpet. Itís in good shape and I plan on throwing it on EBAY later. I folded the carpet out of the way and laid the bracket upside down to mark the mounting location. I liked the spot under the front of the seat. It is out of the way, and the shifter itself can be locked so you wonít engage it by accident.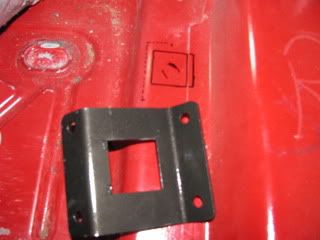 I used my dremel tool and 4 or 5 cutting wheels to make the cut. Since there is a fair amount of sparks I threw down a damp towel to keep the sparks from leaving any marks on the folded up carpet.
I marked the location for the self tapping screws I picked up and drilled the holes. Then I used some paint to cover up the bare metal so I wouldnít get any rust.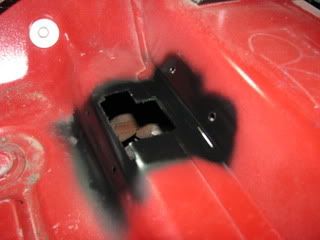 Test fit of the bracket and shifter. I used the L mount that came with the shifter to cover up under the shifter a little.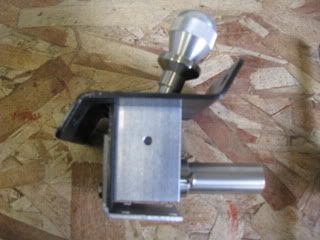 I slipped the bracket in from the top. Then I crawled under the Jeep and slipped the shifter through and screwed it all together. I added some lock washers since none came with it.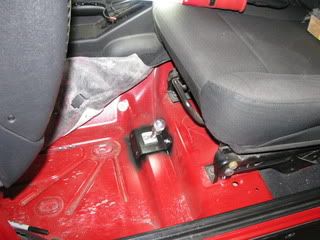 All set. I just folded the carpet back over for now until I get my u-pol liner in.
Now Iím all set for the swap.