Almost 50K miles on my '04 Willy's edition and in of shocks... but why stop there?
Picked up an OME 2.5" springs and shocks as a kit. One of the most unique parts of buying this kits is you taylor it to what you have on your ride... heavy bumpers, winches...hard top...
started by jacking the entire vehicle up and propping her up on jack stands... all four tires off and supported the axles with jacks. Removed the shocks and disconnected the sway bars. lowered the jack supporting the axles and removed the springs... noting the location of where the lower end was situated (on the rear springs)... before installing the new rear springs an extention to the panar brackey was installed (a little drilling) spacers installed for the bump stops (mine are shot and will need to be replaced) then installed the springs (lining up the rears with the tail in the same location as the stock springs...I had to use a ratchet strap to compress the new springs slightly... mount up the new shocks...
doubled check all of the fasteners... pop the wheels back on and test ride!
huge difference in the ride... very comfortable now I just need to get her out on the trails and into the mud and muck of S FL!
before...
after...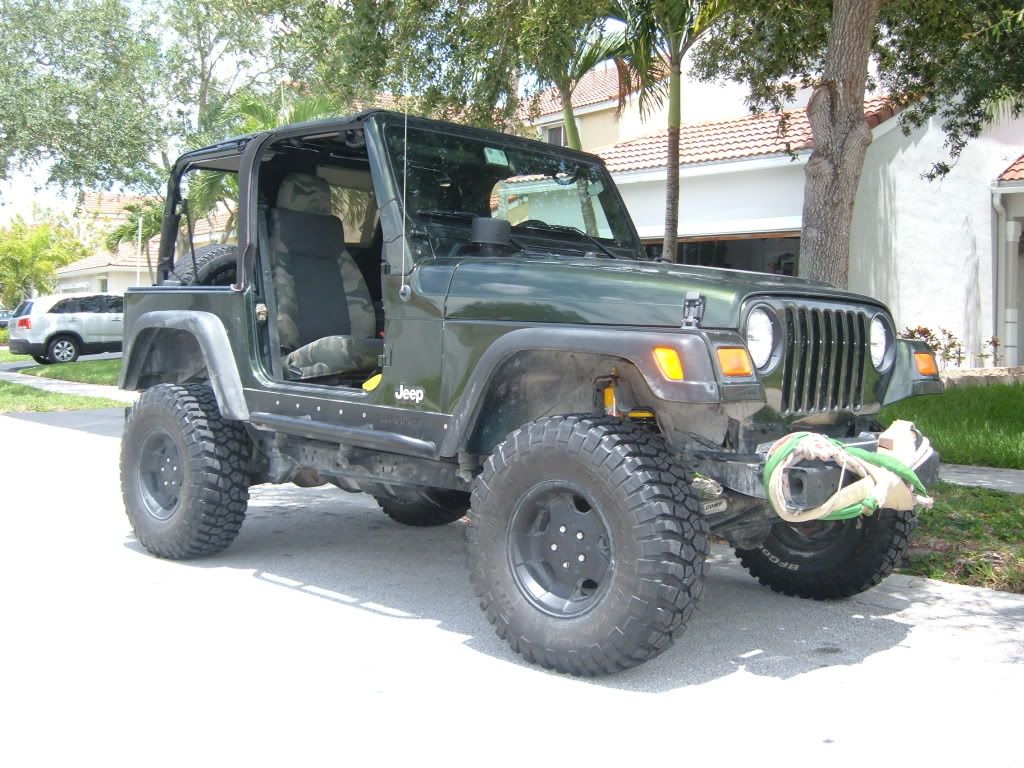 now I have to swap out the 3" body lift for a 1"... as I have no intention of running bigger than 33" tires. I would highly recommend this kits it was very easy to install with basic skills and tools.