novak has a t-case shifter that give the feel of control and precise shifting.
IMO, it's the one of the best ways to cure shifting problems from a body lift, t-case drop, and tummy tucks. not to mention gets rid of the Z gate.
just look at all the parts, which also wear out and move around...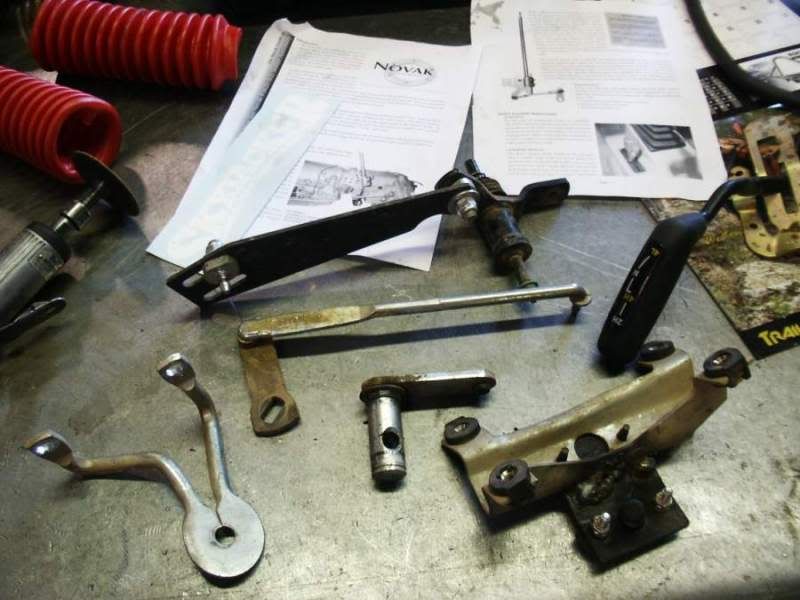 here's the novak assembly as it comes out of the box...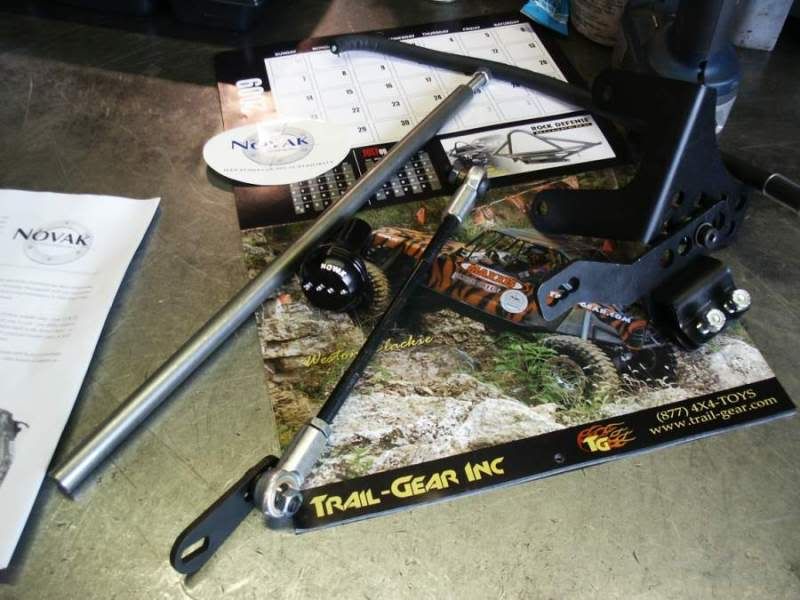 I started by removing the console plastic to access the shifter mounts and removed both, the z gate shifter handle and the body bracket that hangs down under the rig which requires peeling the carpet back just a little..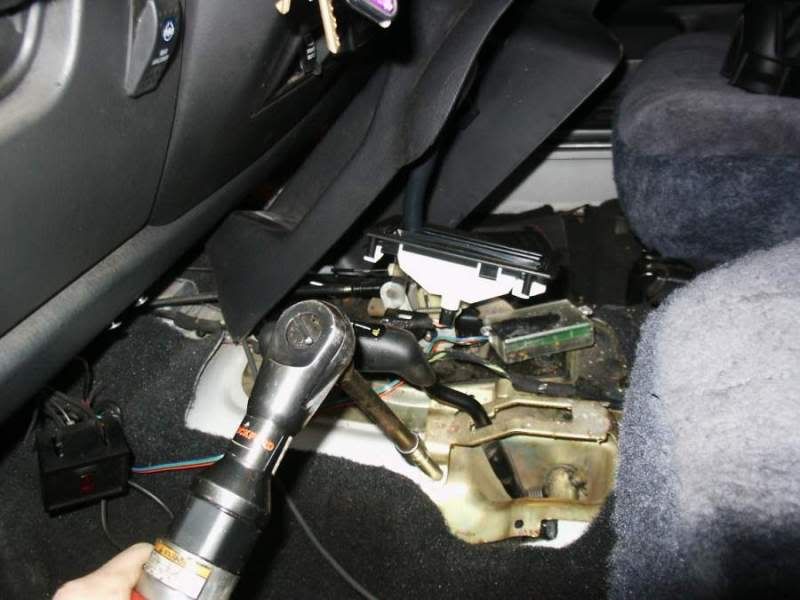 next under the rig, the body bracket will be hanging, pull it off the shift lever, pry the shaft out of the tranny bracket, remove the 14mm nut from the t-case linkage and the 14mm nuts from the t-case bracket.
install the novak brackets onto the t-case ...
the linkage will be far to long as the unit comes, it needs to be moved to the forward most position for the 03 auto application this was installed on..
as you can see in this pic, with the t-case linkage also installed. also the throw can be shortened by using the upper most hole on the lever, raising the lever makes the throw longer.
in the above pic you can also see the mock up shifter handle bent to about where it needs to be to work...
remove the mock up handle, which is a Styrofoam tube with a solid wire inside to hold the shape, and start to bending the handle by heating it with a torch..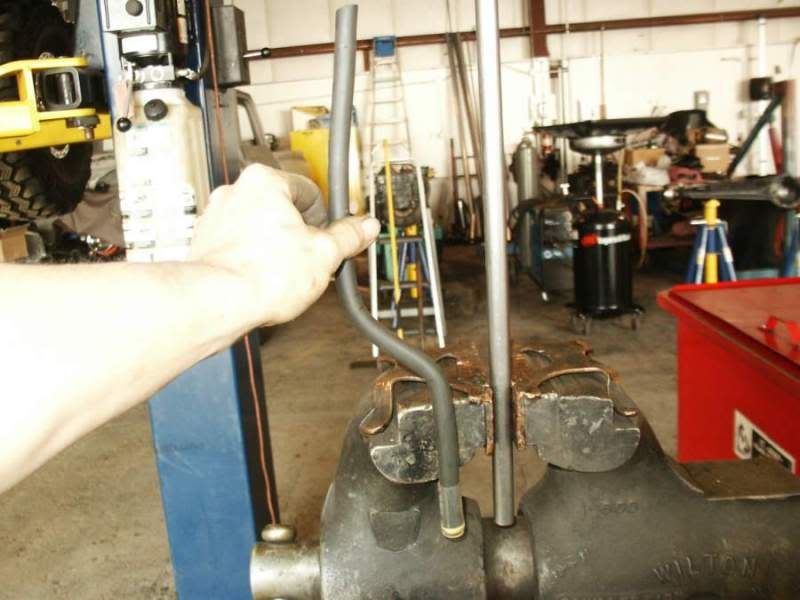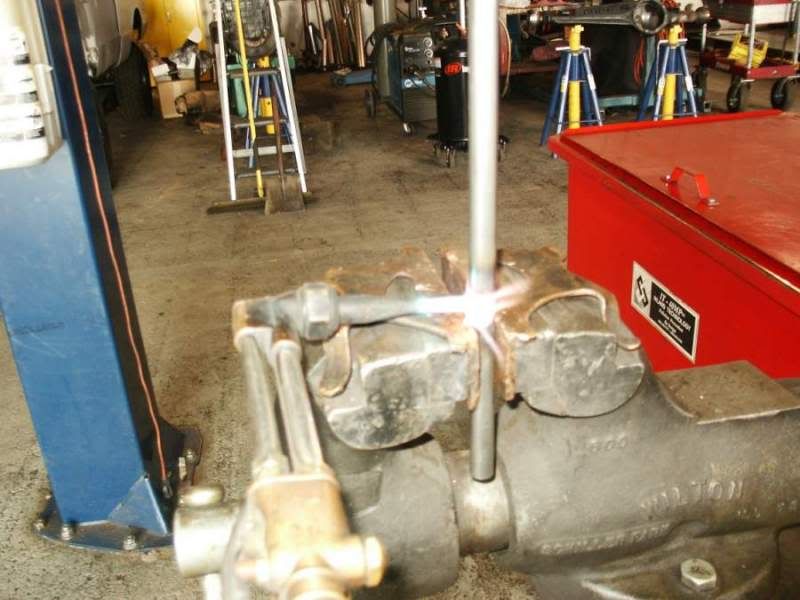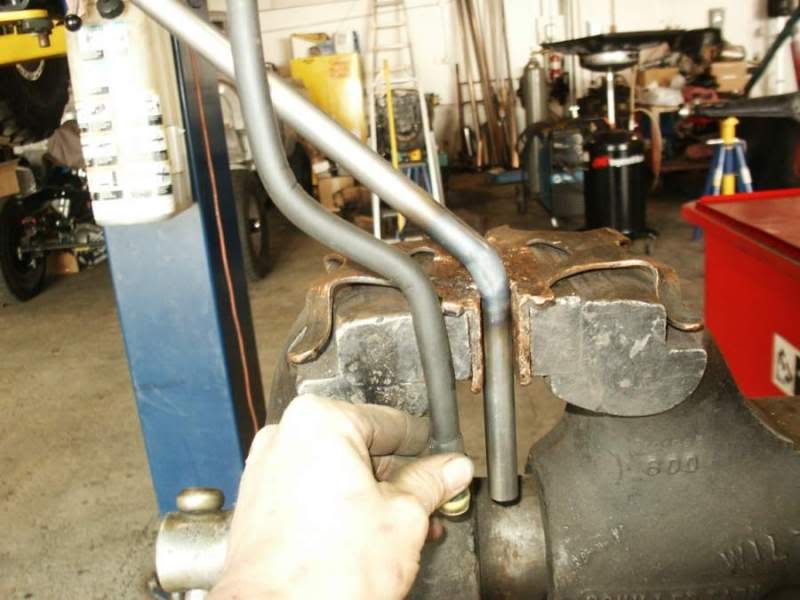 getting the right throw and bend to center the shift handle takes a while in the newer tj's due to the high console...
I actually got tired of messing with it and cut a small section out of the body..
the final bend took the top forward to miss the center console, after getting that done and figuring out the adjustment for the throw, it all worked and ended up not needing the small section of body cut out..
the customer was waiting while I messed around with the install for a couple hours, I had to hurry since I thought it would only take me an hour to do so I had to quit messing with the pics... sorry, no finished pics..
I used a truck mud flap and cut ti to size to cover the huge hole in the floor then put the console back together and and the 30 some dollar knob to go along with the $150.00 shifter..
the novak shifters work awesome once they are properly adjusted..