Not really a build thread
---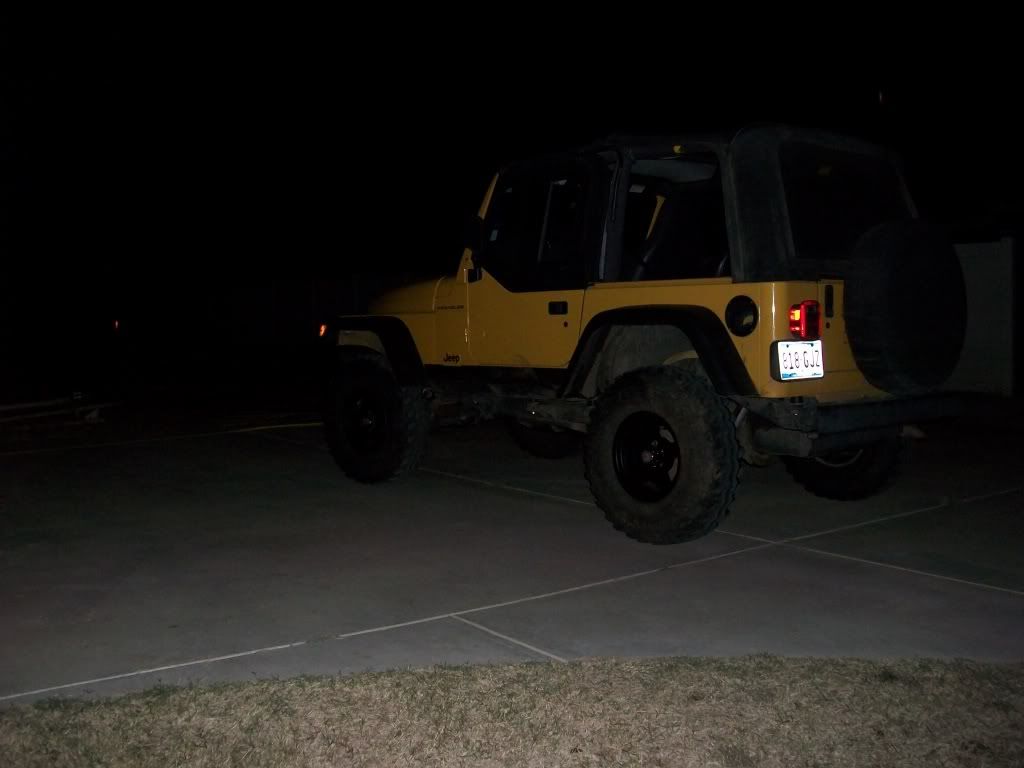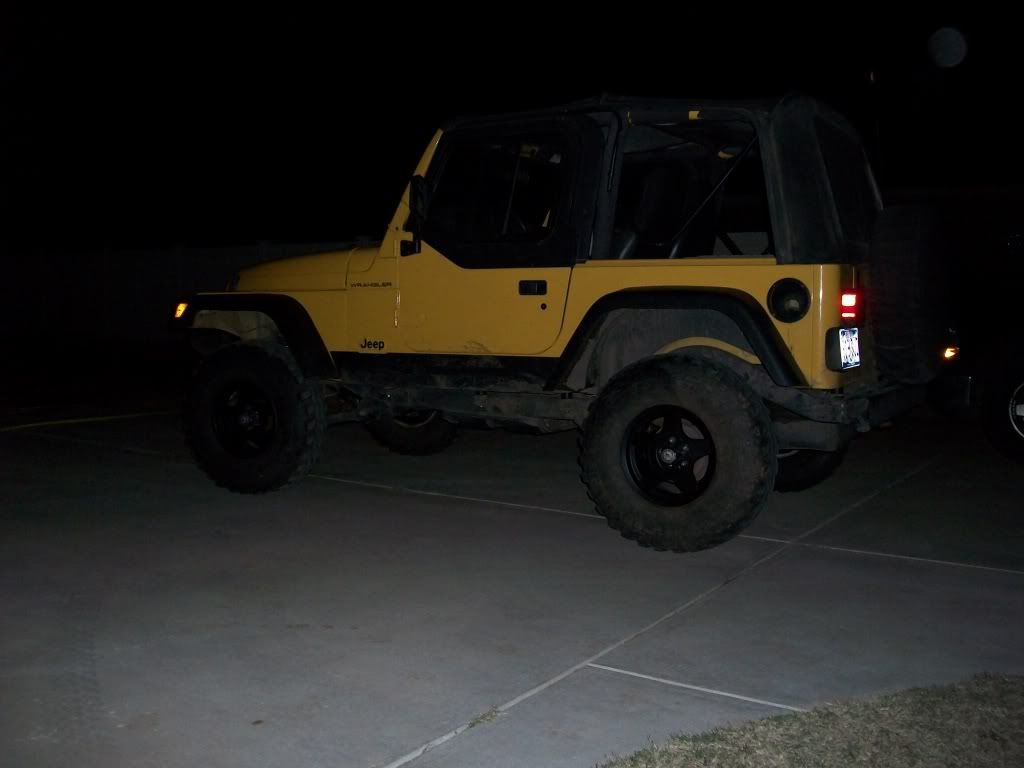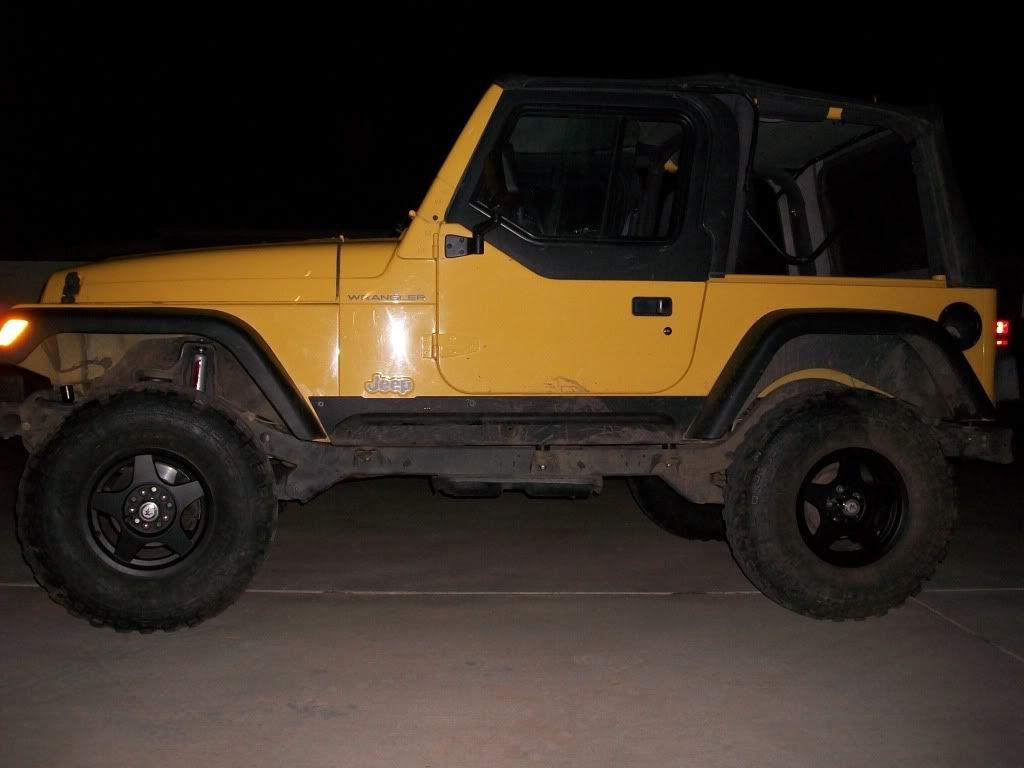 Sorry the pics are dark I JUST finished
It took me ALL day to put on RC 2.5" SL/1.25" BL/MML/2.2 Steering Stabilizer and 33" TSL's on some wheels I got on Craigslist for $50 and then spray painted flat black (I had to use the chrome lugs and center caps from my old wheels).
After I took it for a test drive I had no vibes up to 75 MPH
I know that is how it supposed to work but knowing myself I figured something would go wrong.
All my gears on the bottom of the shifter (2nd, 4th and reverse) seem further away but still go in easily. Should I adjust something or is this OK?
My speedometer is also perfect (according to my handheld GPS) with the 4.88's and 33's.
The only thing I forgot was to screw the gas filler back in and put the gas cap on
I saw it after the test drive when I smelled gas in the garage
Now I just need to go out and do some hard wheelin and break my turdy5 so I have a NEED for a S35/D44
Overall, I'm pretty happy with it! What do ya'll think?