Now the so called problem I had read about was the stock airbox because it mounts to the fender and after being raised 3.5 inches it would hit the hood. Solution...... recess it into the fender.
Put it on
trace it up
cut-it-out!
Fender re-installed 3.5 higher than before.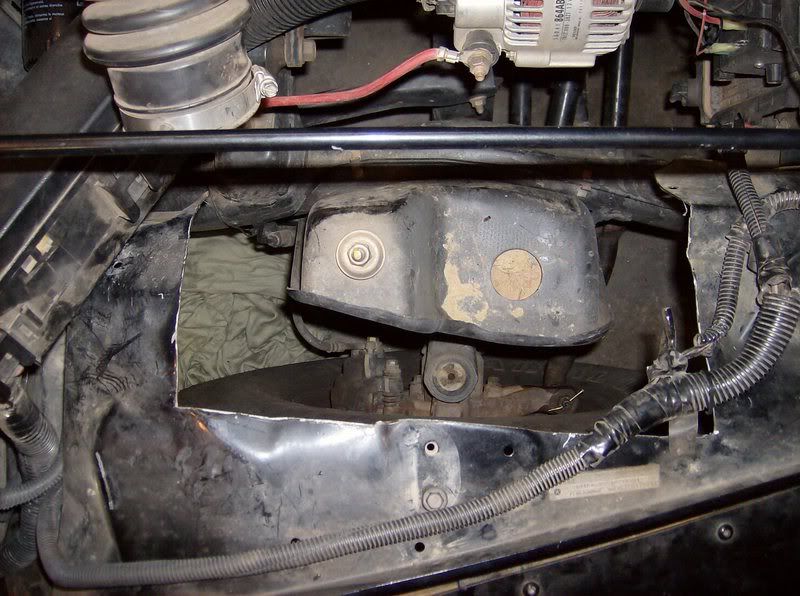 air box installed in cutout
We have clearance!!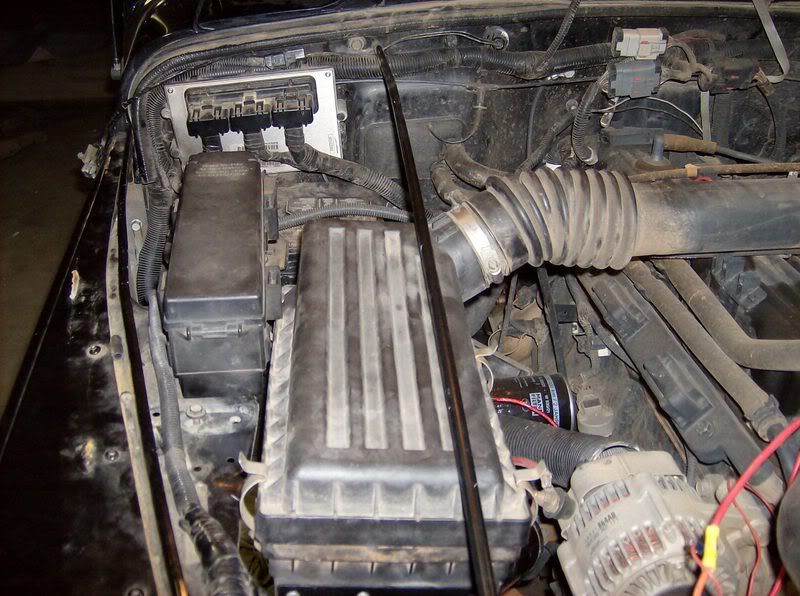 I got the drivers side buttoned up and it was time to chop my freshly painted hood!
Here it is sitting on the fenders at their new heigth.
Lay out my tape
GET SOME!!!!!!!
The result was worth the 2 days it took me to do! A highlined hood with tube fenders!! hell yeah.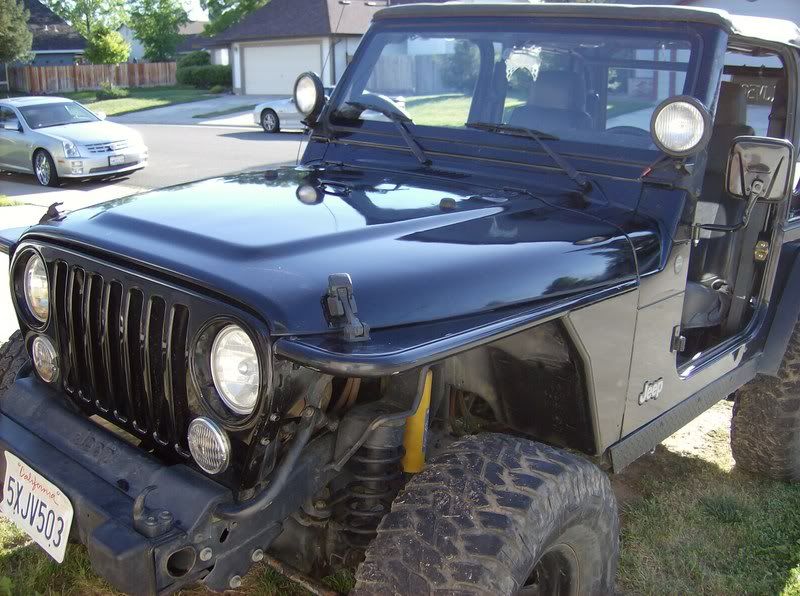 Side view with 33's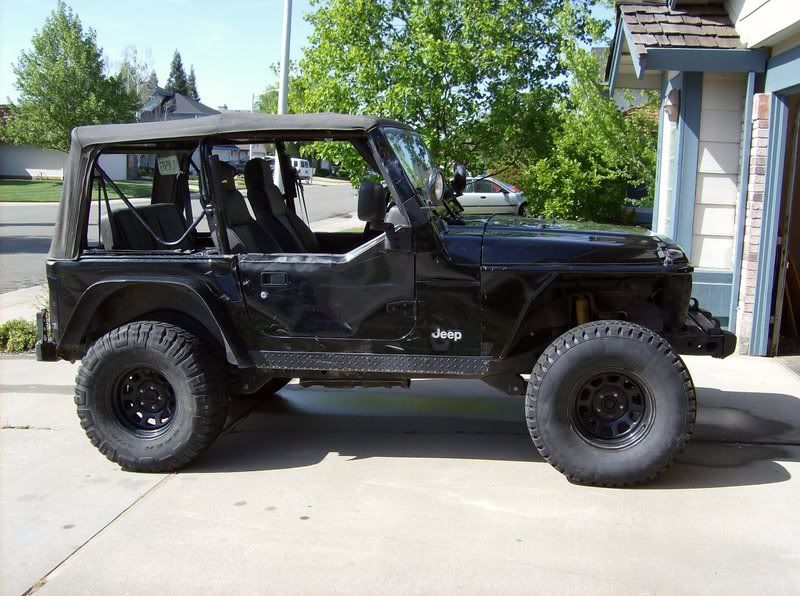 BAM! Side view with 35's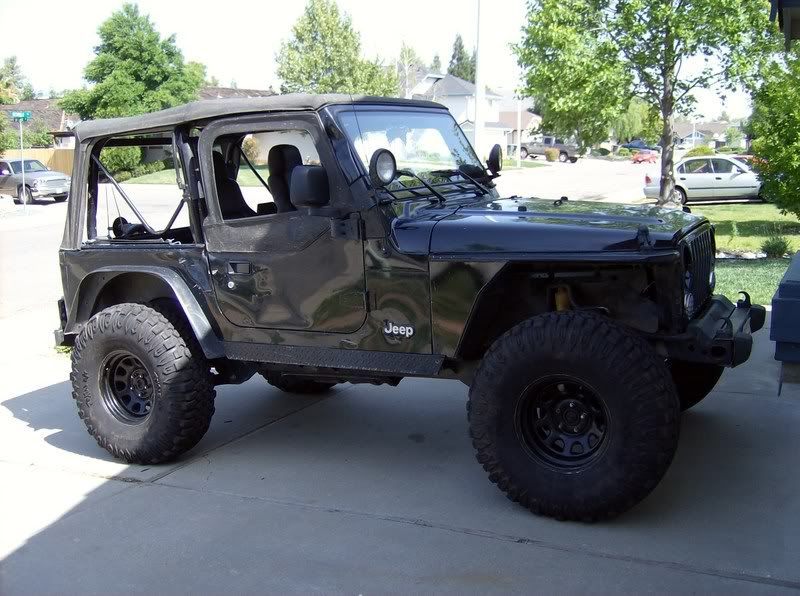 You can see were the rock sliders used to be on the fenders...Not gonna cut the mustard!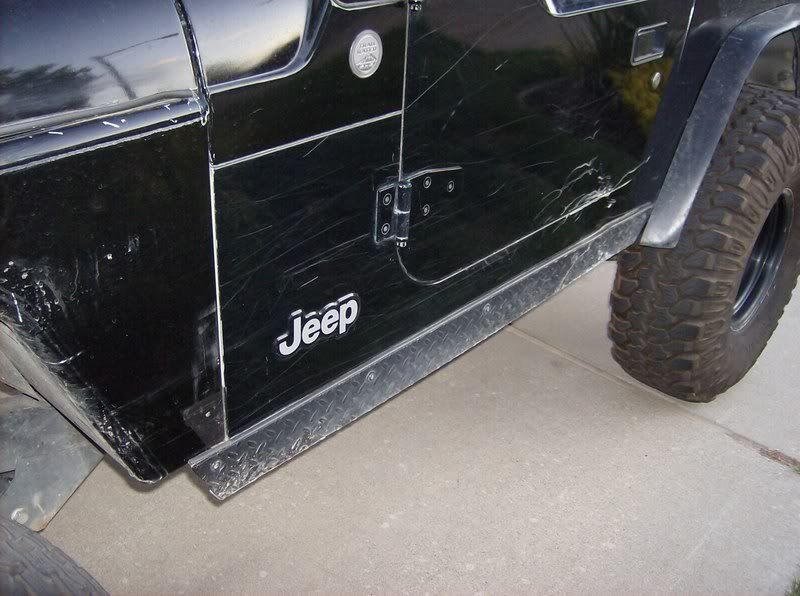 So I turned these two pices of angle that were found in a field....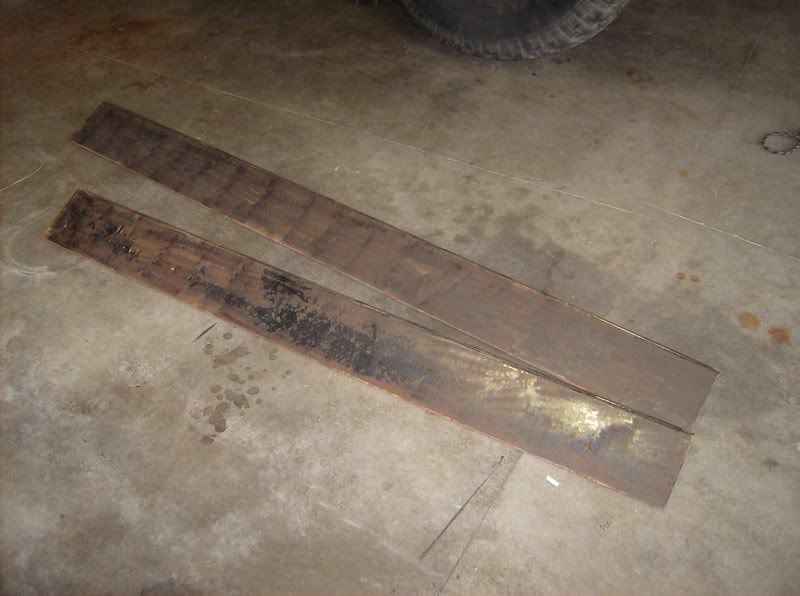 Into These...