Started with a mid-late 90s mustang intake from upullnpay.
Unfortunately I couldnt find on with the external MAF sensor.
This meant some modification and a lot of trimming to fit(as shown below).
I also gutted most of the intake and drilled a hole in the mount for the mustang MAF sensor for my pcv valve tube. I also used a reducer(found in the plumbing dept at home depot) and connected it into the MAF mount. I had to trim a little plastic away to allow for the hose clamp to fit.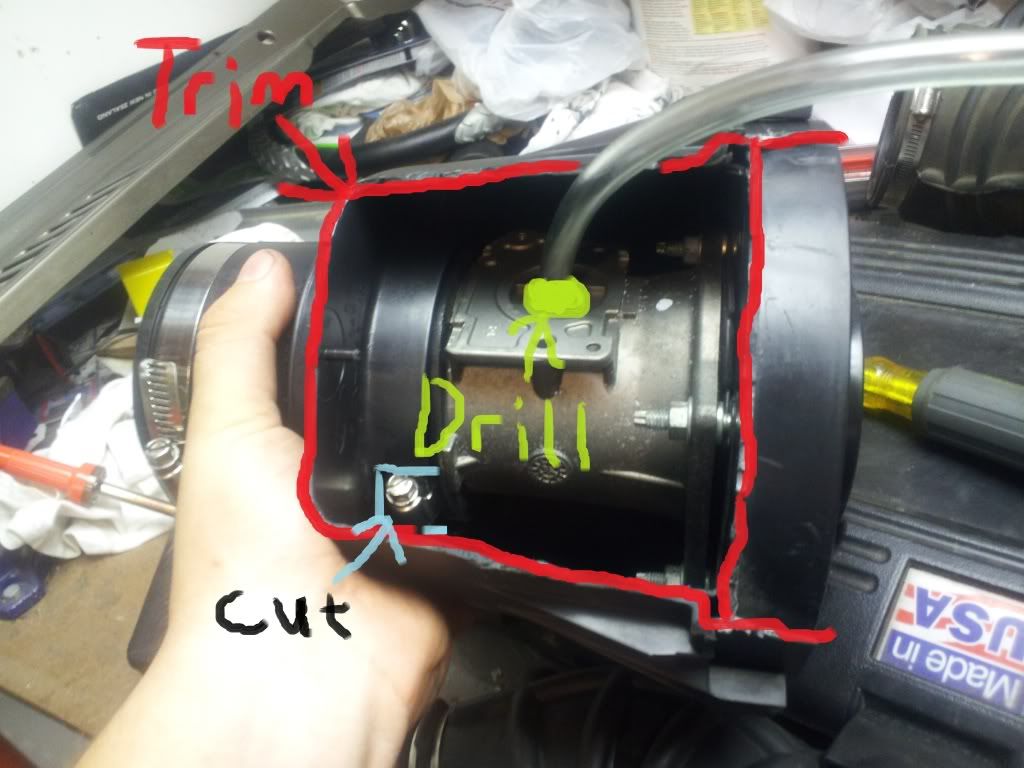 On the other side of the coupler I attached a modified part of the stock intake tubing.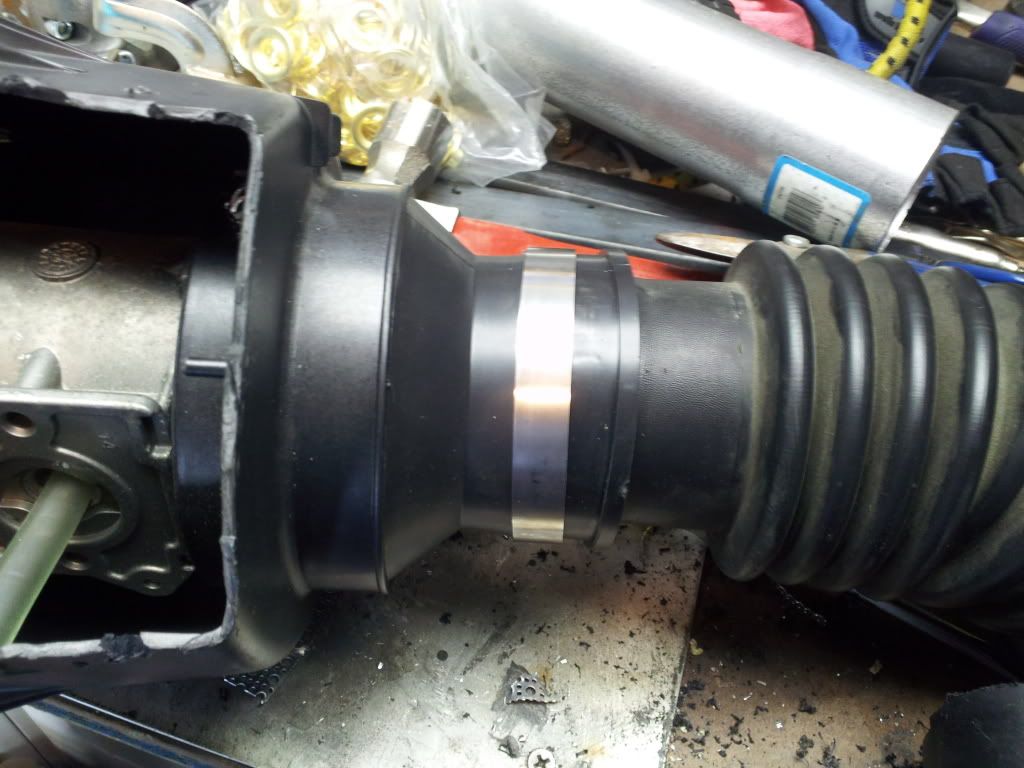 Used a 3.5" hole saw to allow access to the cowl. I then shoved the soft portion of the 'upstream' half of the intake into the hole.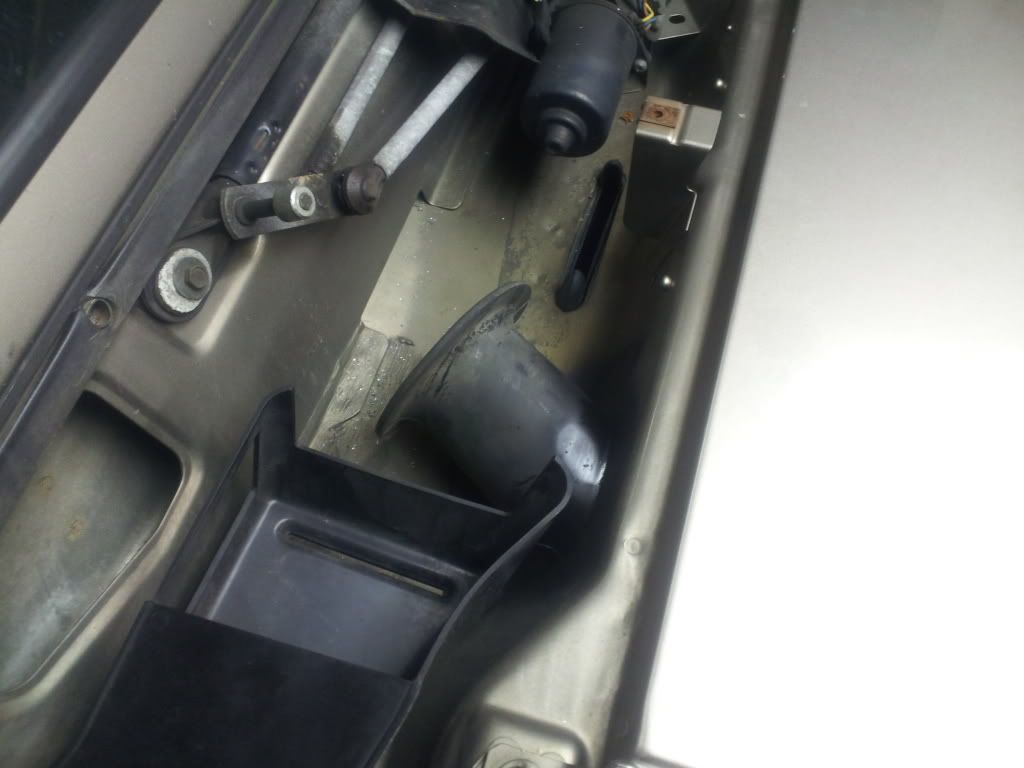 To help rid of the ugliness of the trimmed plastic and the old MAF sensor stuff I covered it with some metal sheet I had laying around.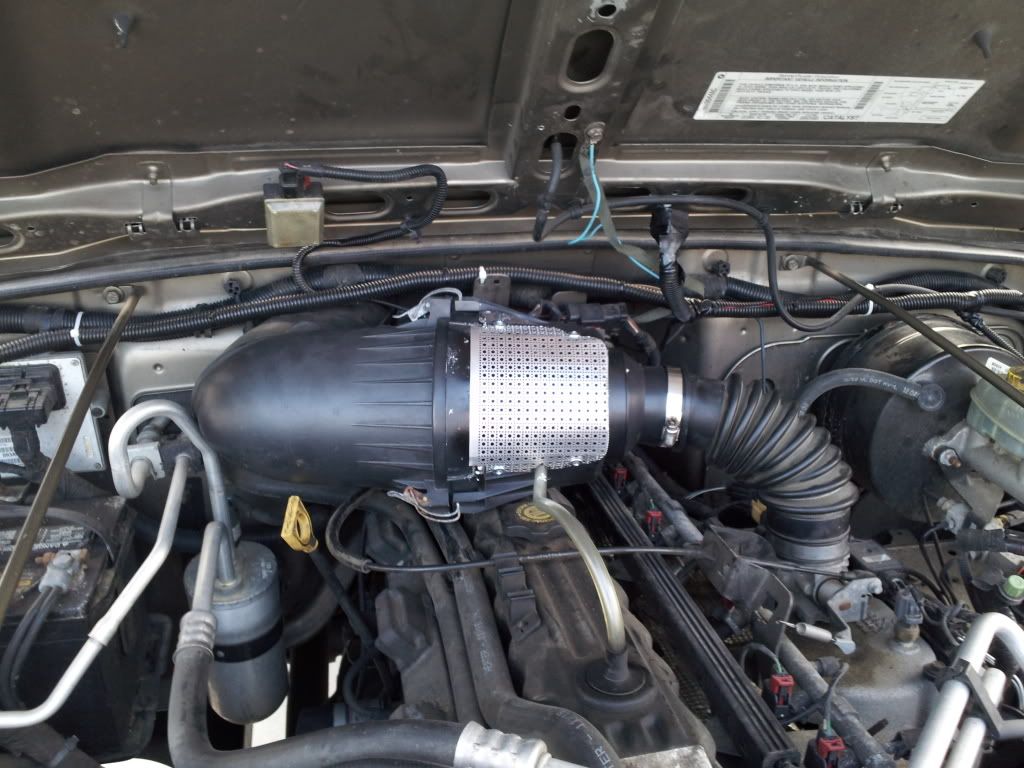 I have about a 2 MPG increase and I notice I have to downshift less on the highway (33's on stock gears, I have yet to finish my 8.8 and regear the front). Not sure of exact power gains, but they are noticeable and well worth the $30 and couple hours I had in this project.