I like to think I am good at getting stuff cheap and putting stuff to good use so after I got my jeep at a great price I decided to build it as cheap as possible, as I have lots of other expenses being in college and all. I hope people post there cheap ideas or if they find great deals on things!
So my story:
I bought the jeep January 3rd, 1999 TJ 128400 miles 4 cylinder 5 speed 3 tops, hard, soft mesh bikini ripped vinyl interior, all for $3500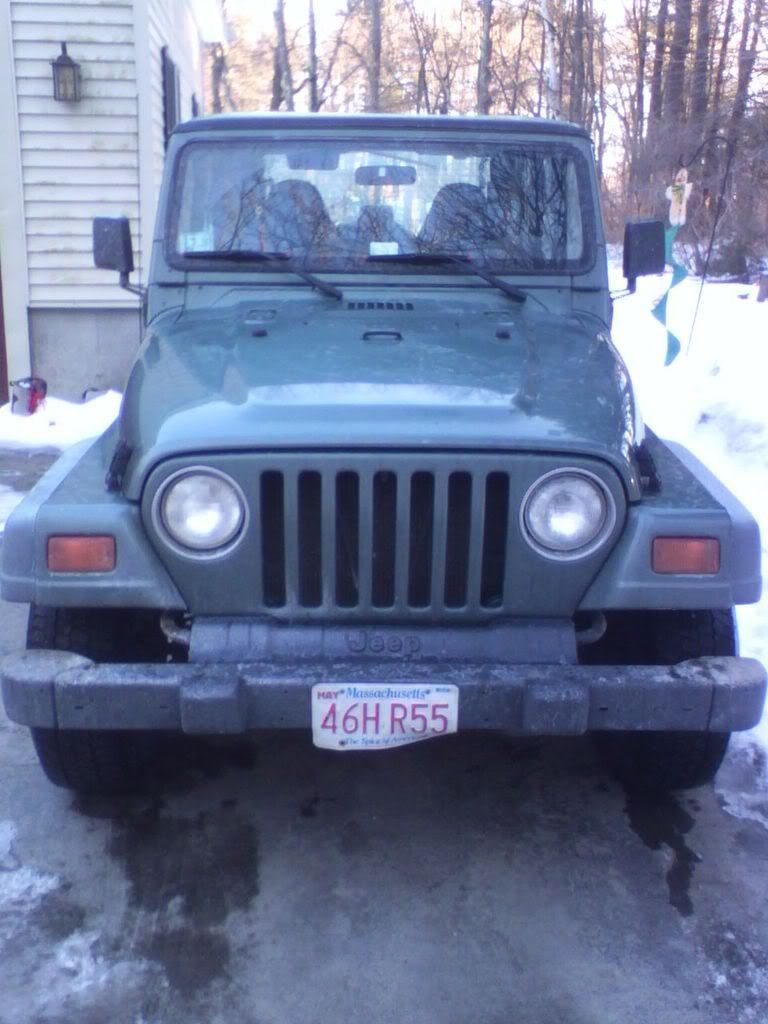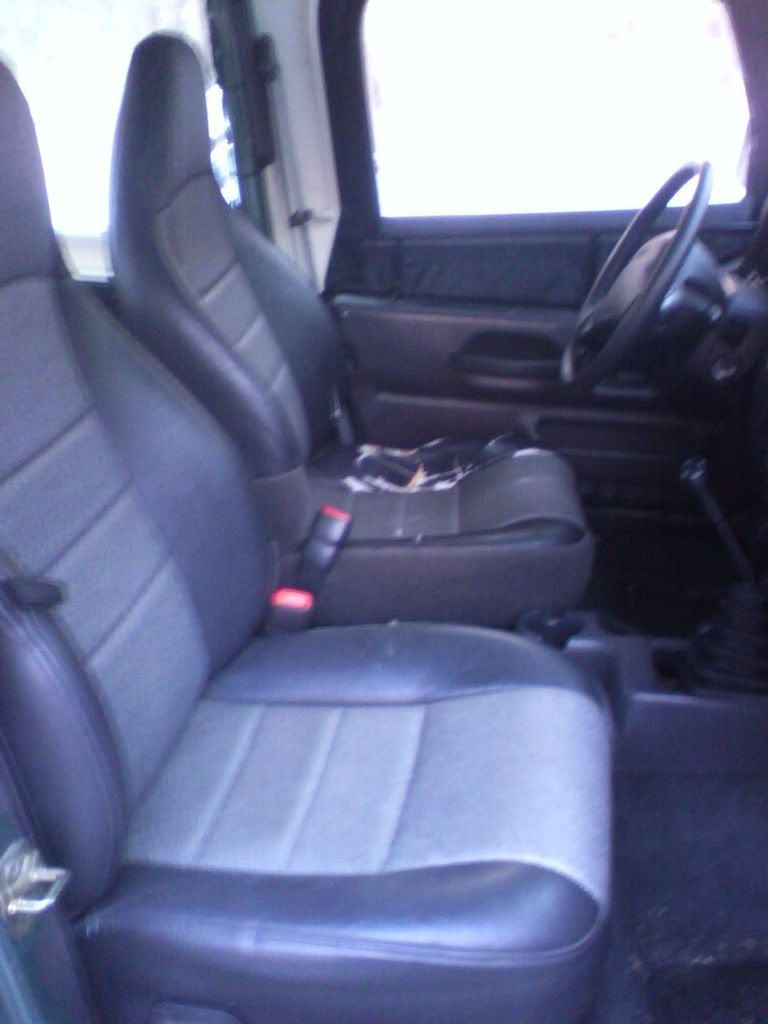 I bought new tires and rims for it that week for $250
Bought a top duster windjammer and safari at the same time for 100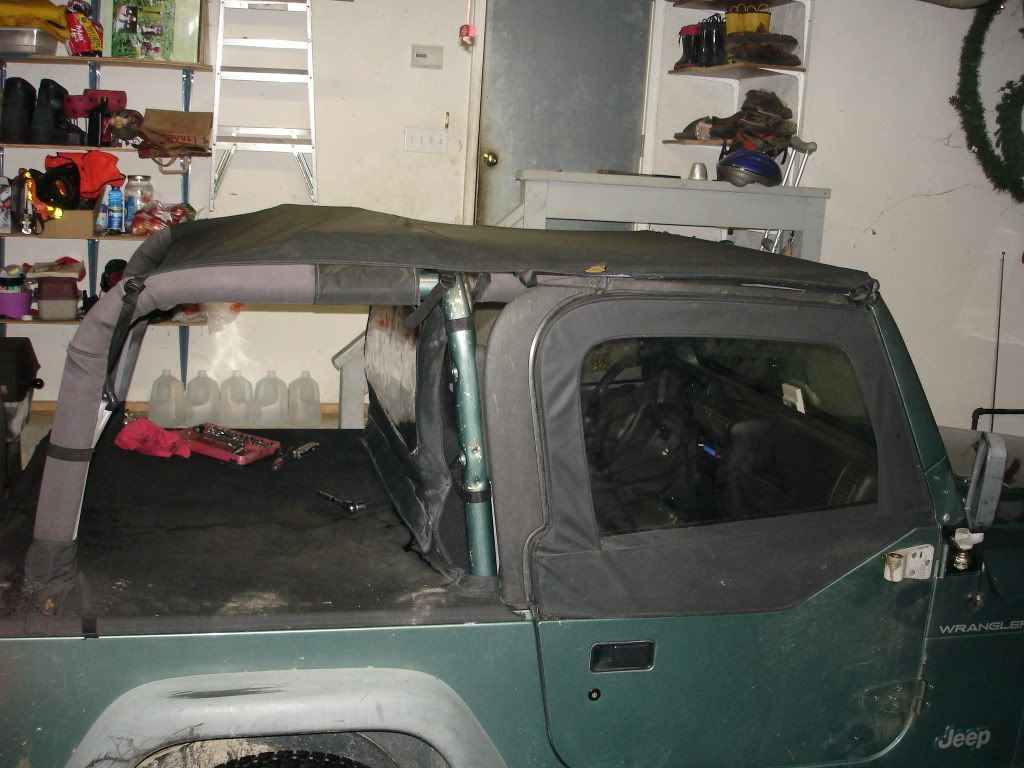 Bought new seats for $175 BOGO and had a friend make up brackets for free.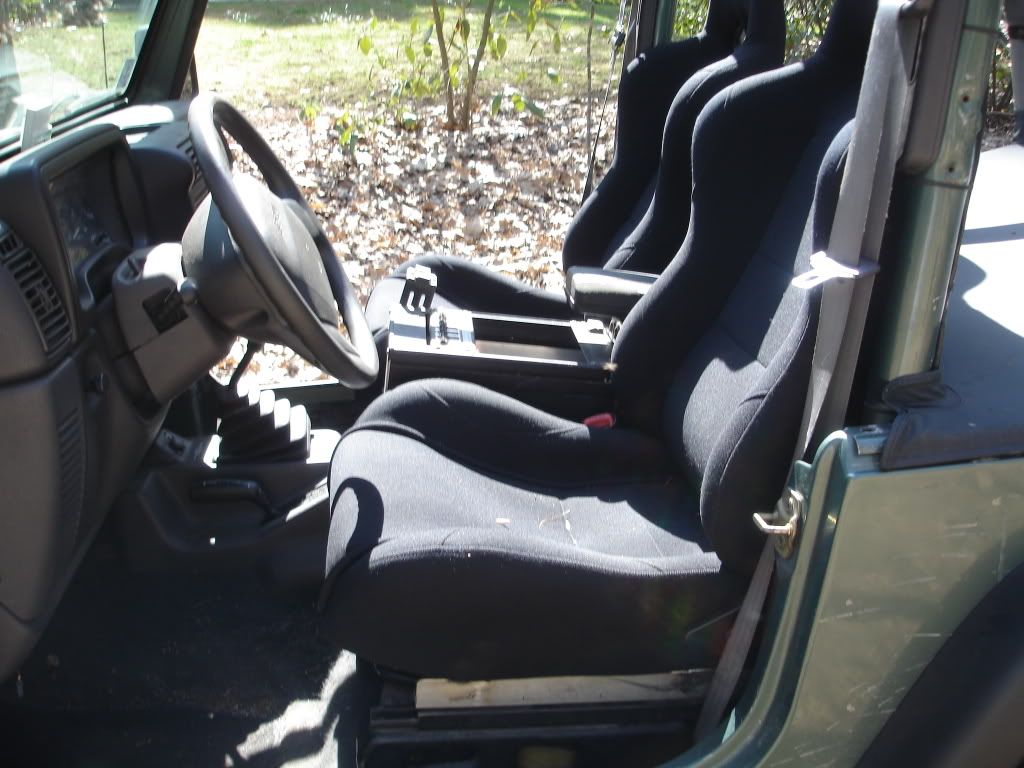 Bought a $4 can of spray paint and painted my fender flares black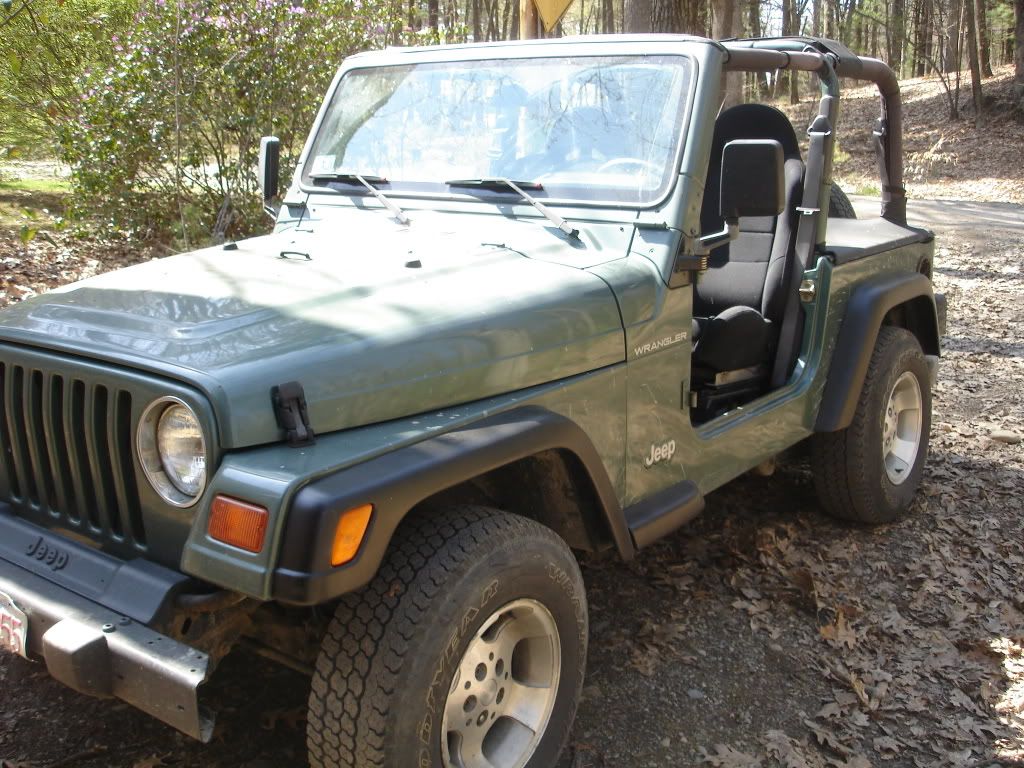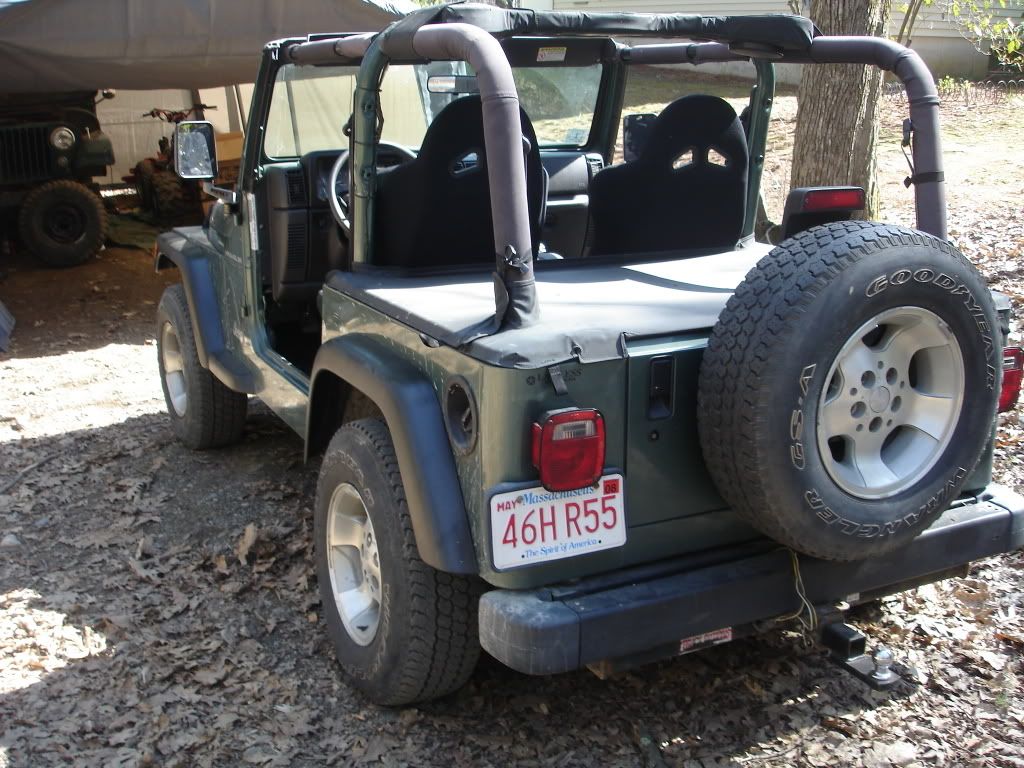 bought a center console from the junk yard that cam from a police car for $20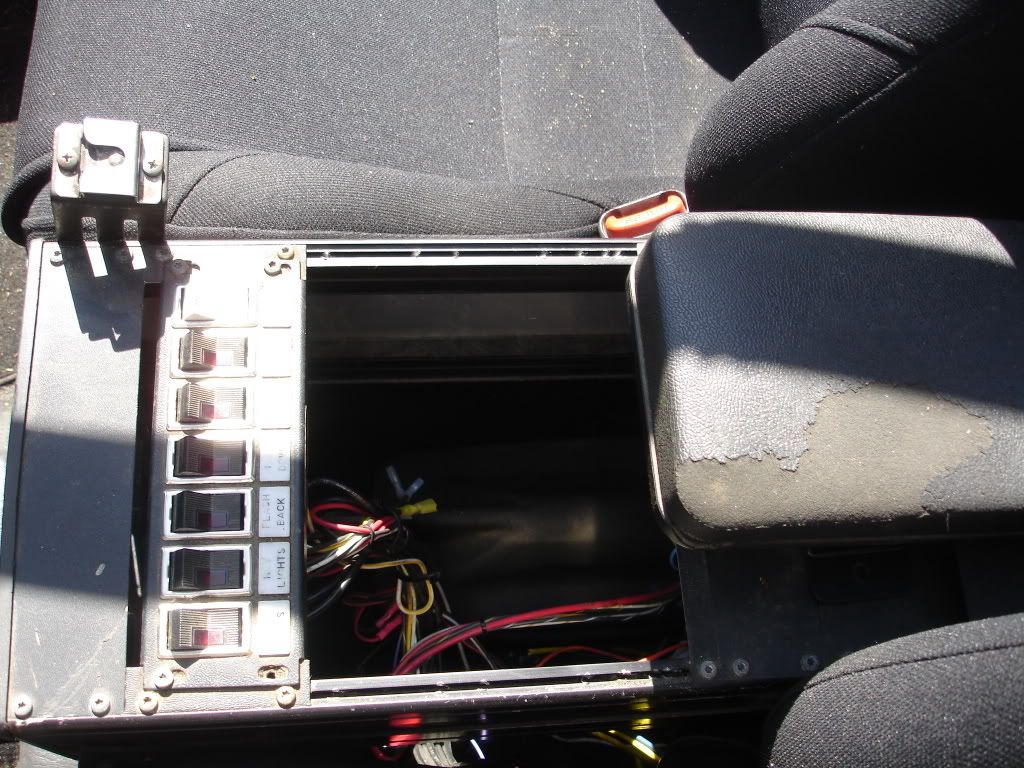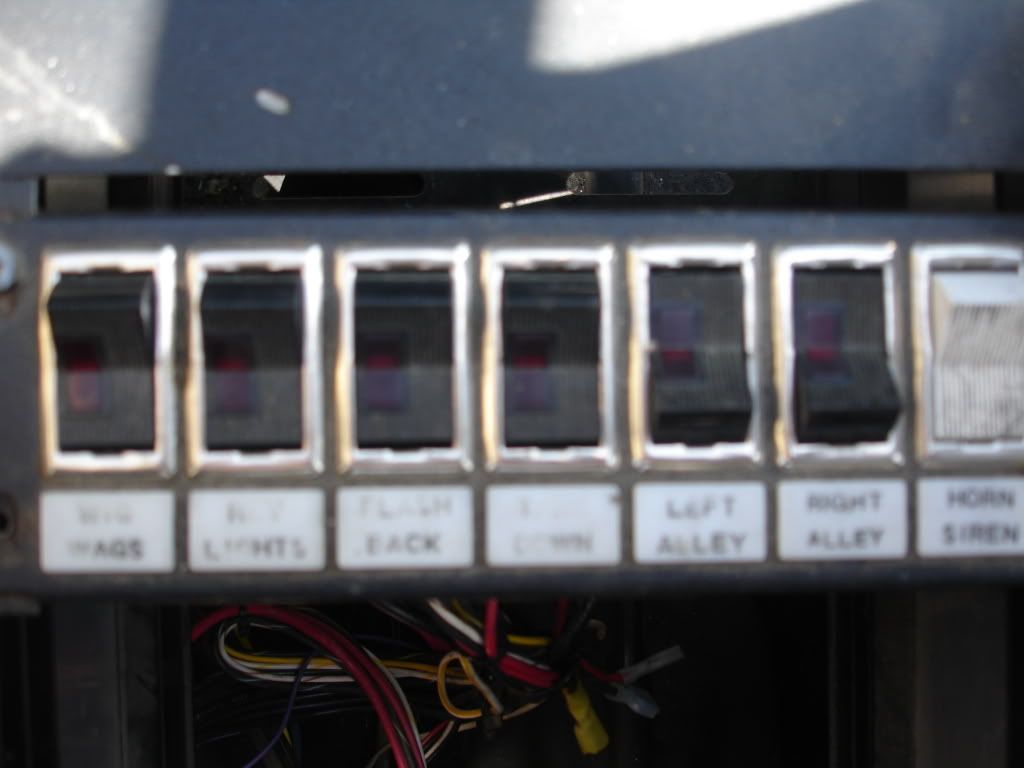 Got a 3 port 12 volt outlet from the junkyard for free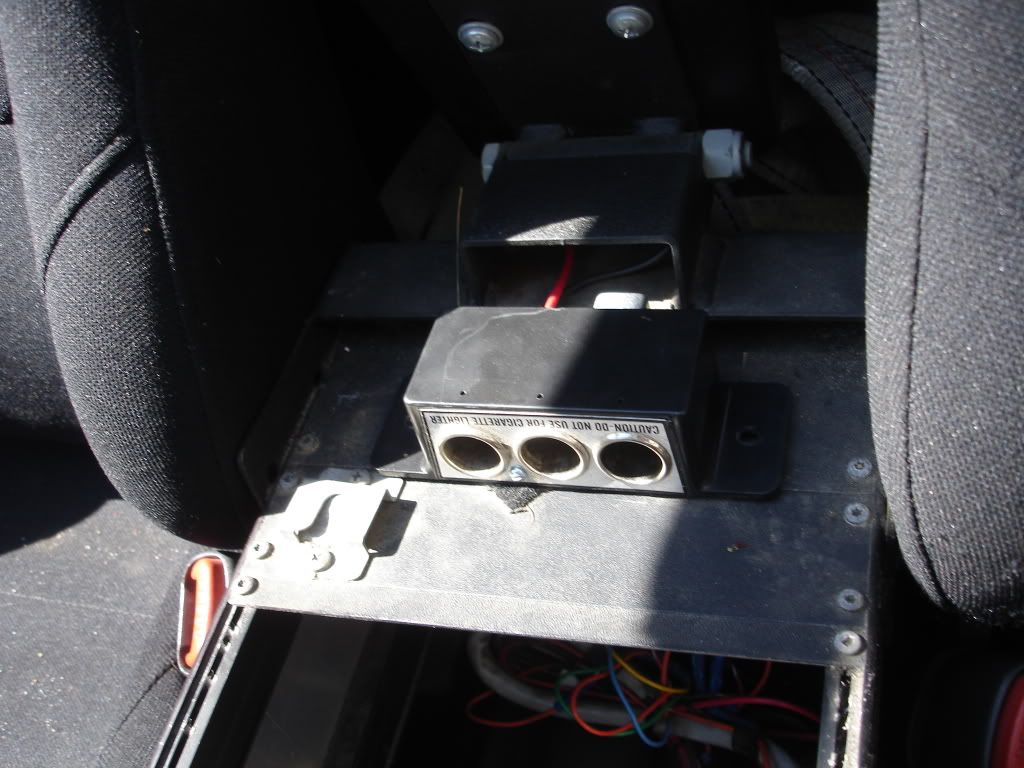 Right now I am looking at buying windshield mount lights and brackets for $40
Also looking at take down lights and bar for $140 but not sure if that is a good price or if I should spend that much
I got the cb from a friend but not sure if I will keep it or get a newer one.
It is nothing special, but I hope more gets added soon and some people throw their ideas in on how to build on a budget. I search craiglist daily looking for good deals and JF looking for good deals, next I need lockers...