Registered User
Join Date: Jun 2008
Location: Dub-Vee
Posts: 49
MOPAR Factory Fog Light Wiring Harness (an afterthought)
---
I bought a 2003 TJ-X that did not have any of the wiring for factory fog lights.
I recently bought the wiring harness from
www.jeepsareus.com
and it looks like everything is there. I am routing it to a switch in the bezel, not the turn signal on the column. The folks I bought it from told me this was possible.
However, the instructions for routing and mounting this harness in the engine bay and dash are lacking, to say the least, in specifics.
Does anyone know of a tech write up for this particular project? I did a search but came up empty. Pictures of this type of install would be greatly appreciated as well.
I started this project tonight, but got frustrated trying to route the wiring harness and pulled it back out and put it in the box.
Any help would be appreciated.
Registered User
Join Date: Jun 2008
Location: Dub-Vee
Posts: 49
Got the wiring in, one last question though.
---
I got the relay and fuse mounted, and the harness routed through the engine compartment.
I only had to run one wire through the firewall, which I assume powers the relay when the you flip the switch.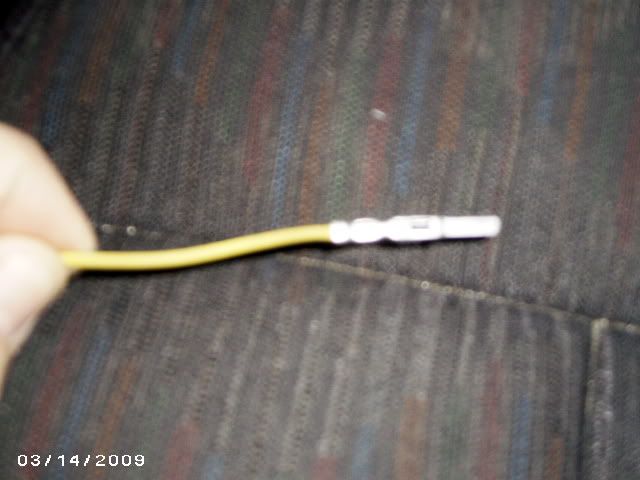 The wiring harness for the switch is already there in the center bezel, so where do I hook up this yellow wire?
Registered User
Join Date: Sep 2008
Location: Hamilton, Ontario
Posts: 868
Into one of the wires on the back of the switch in the bezel. It's best if you splice it in so it doesn't wiggle loose from a bump or anything. The install sheet tells you which wire to connect it to.
Registered User
Join Date: Jun 2008
Location: Dub-Vee
Posts: 49
Wire it up!
---
I ended up wiring it independent of the fog lamp indicator on the dash, from a wire that is hot when the key is turned on.

That way, I can use the fog lights without worrying about whether the lights are on low beam or not.

Thanks for all the help.
---
Last edited by rdcox23; 03-15-2009 at

04:53 PM

.
Currently Active Users Viewing This Thread: 1

(0 members and 1 guests)
Posting Rules

You may post new threads

You may post replies

You may not post attachments

You may not edit your posts

---

HTML code is Off

---