Time to put it all back together.
The easiest thing to start with is the front console that covers the shifters. It goes back on the way it came off. There is also something shiny towards the bottom of the picture. This is the clip for the carpet. There is one on each side.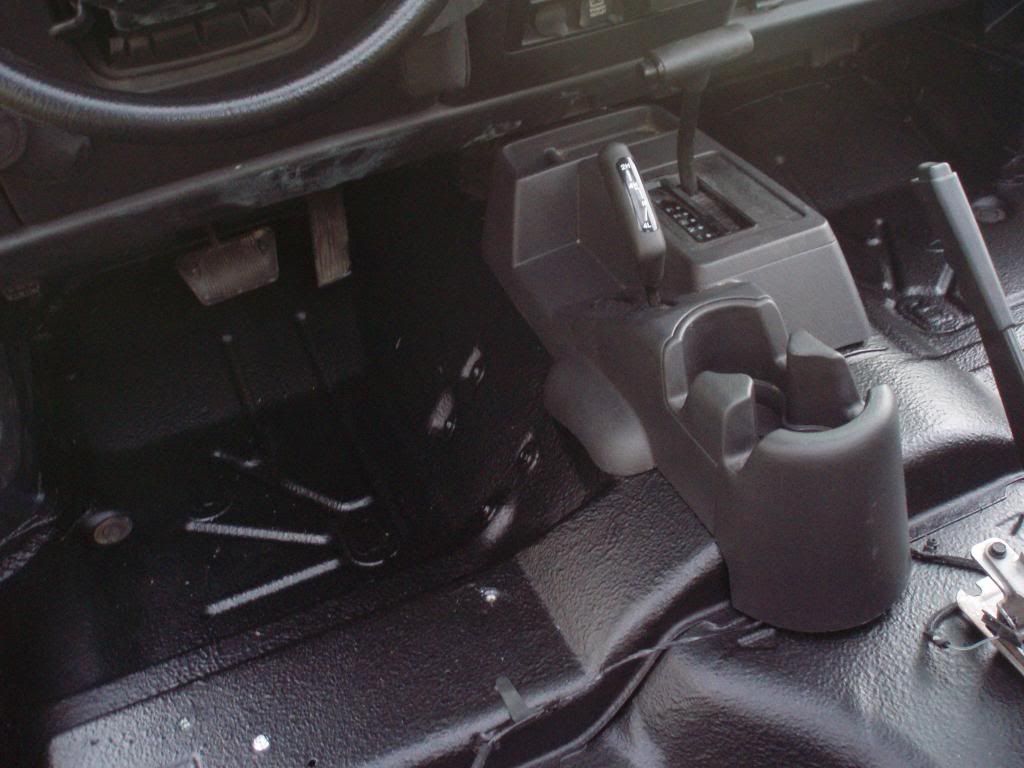 Here you can see the plate that sticks out. This is why we covered the ugly thing. I took great care when reinstalling the front seat so that I didn't scratch the coating. It was easiest to just bring it in from the back.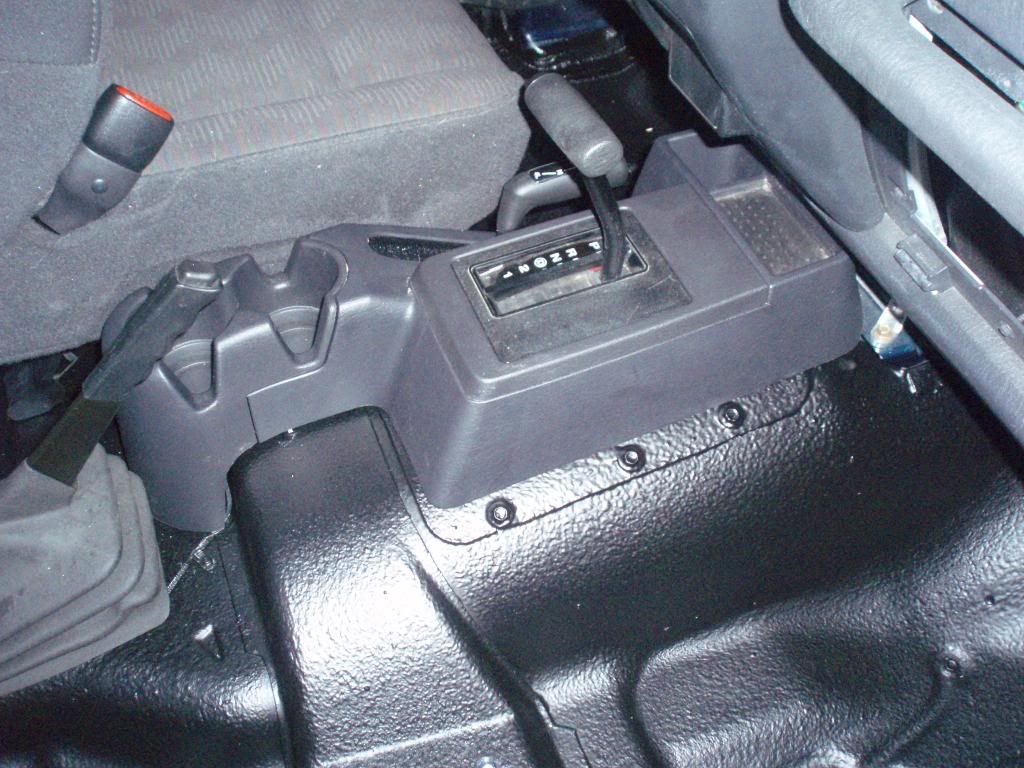 When putting the pins back in for the wires to the 3rd brake light, using a little bit of lube helps pop it in. I don't have pictures of the cover on the gate, but make sure the wire colors match. The top wire should be white, and the bottom one black, but it may be flipped, the specific position doesn't matter, it just matters that it is black to black, and white to white.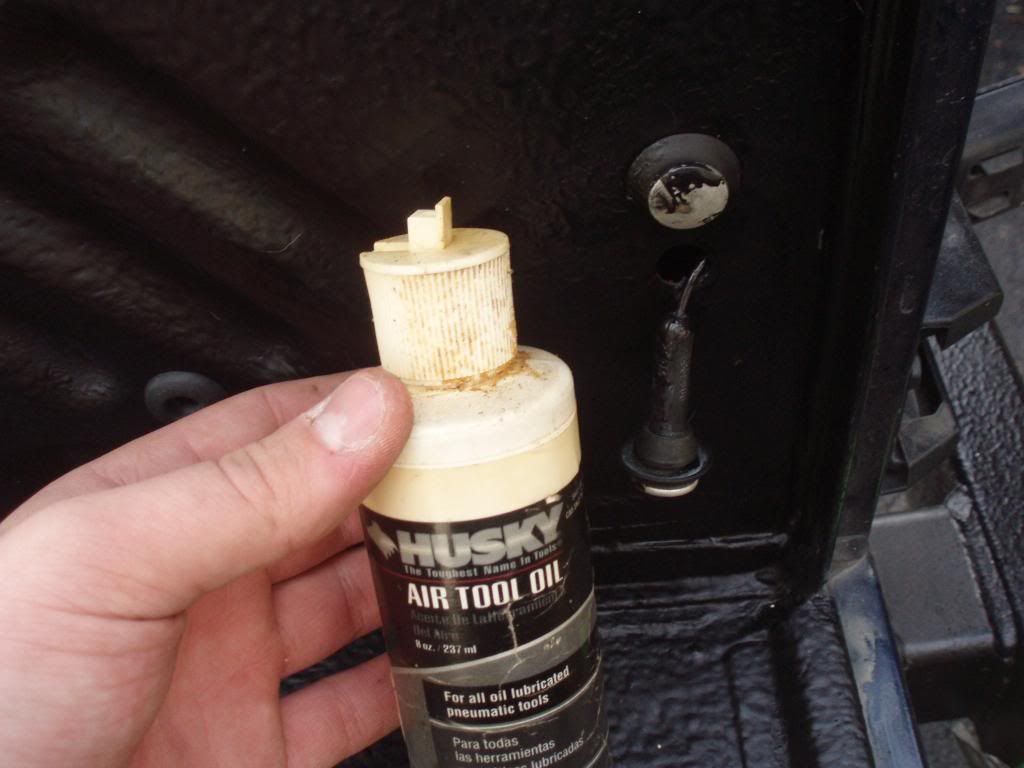 I also did the face bottom and sides of my rear bumper.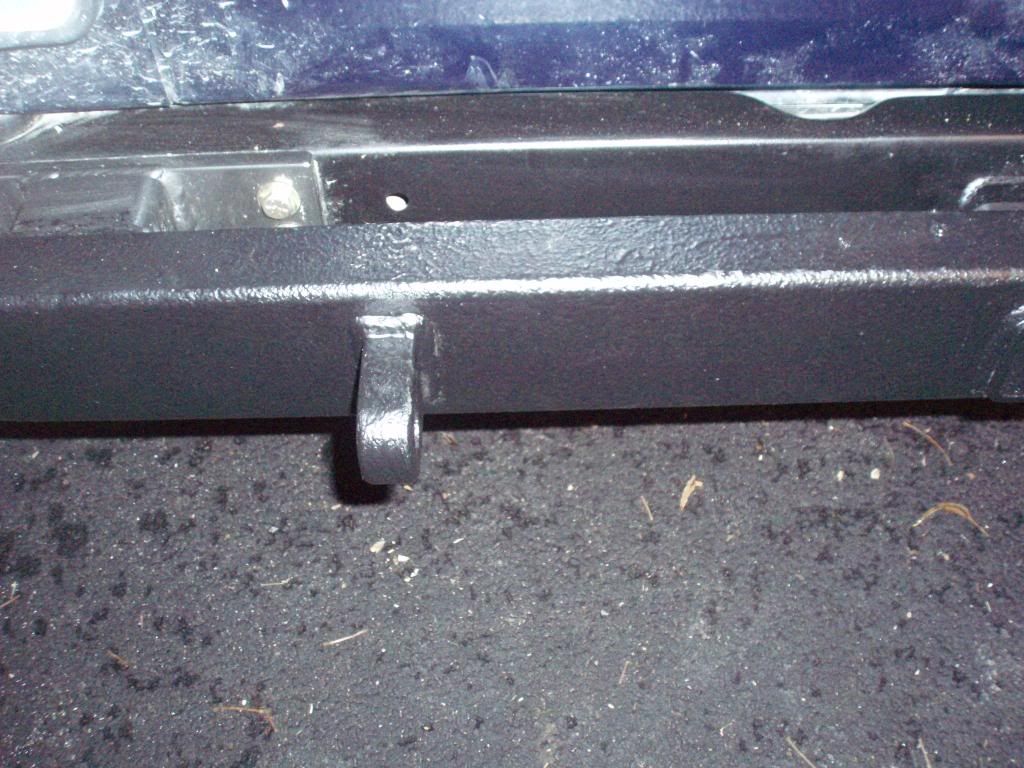 This is about how much liner was left over.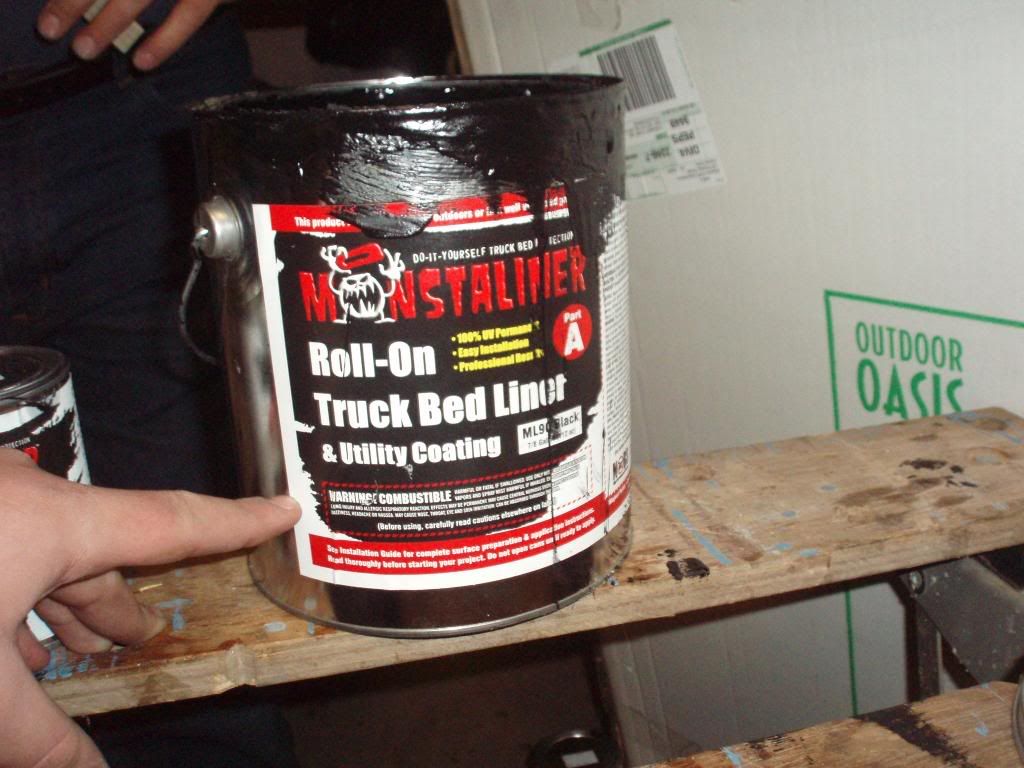 You can see here more than 30 hours after mixing the liner is still good enough to use. We covered it between use, so I would imaging the pot life is 10 hours in the open.
Just another picture showing the rear gate. You can clearly see the neat line left from the tape.
I have one surprise left for everyone, but I wont show it till a little later. I am not sure when, but it should be by the end of the night (well.... before I go to sleep).