Who wants the next update????
Here it goes. The second coat was much easier. By laying any parts that required brushing really thick, it made for less work on those areas the second time around. The whole job ending up taking about 2/3rds of the can to do the tub and rear bumper twice.
For this second coat, we started rolling almost immediately. Everything once again went on nice and thick. This time, I made sure that
I
rolled the rear gate. My dad admitted he didn't put it on thick enough.
Once Again:
GO THICK
Ok.. Picture Time:
This is the texture shown on the fender well.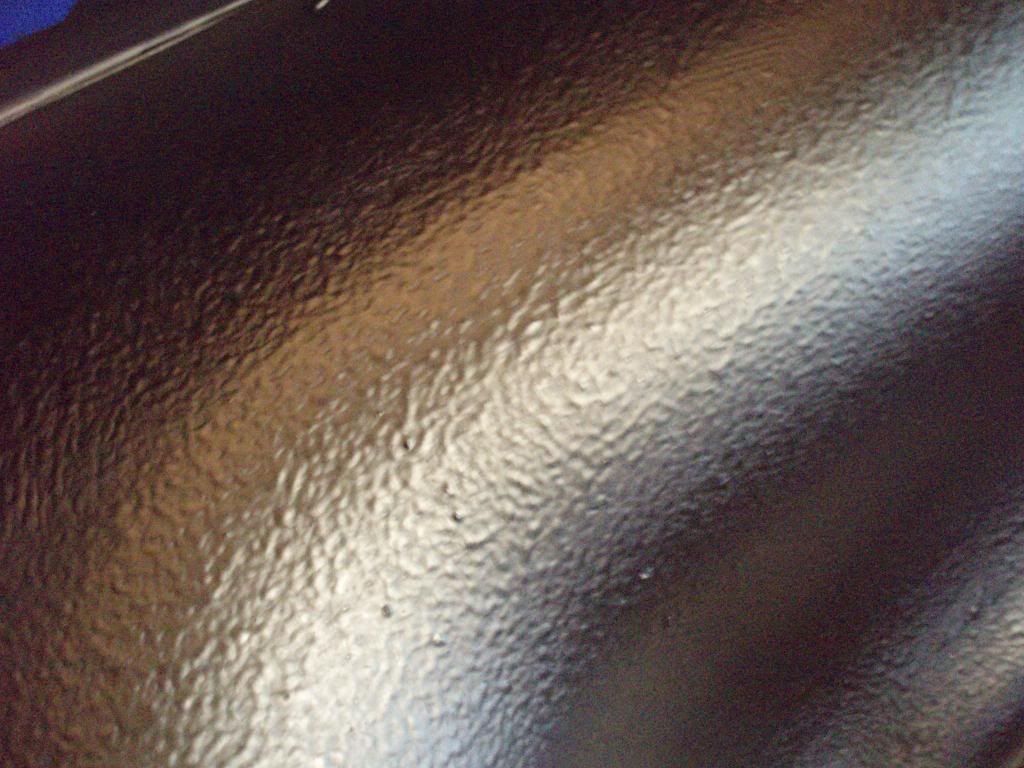 Like my rat box. Since I had no center console, Imade one over the summer that never made it into the Jeep. My hope was that it would look much better with some thick Monstaliner.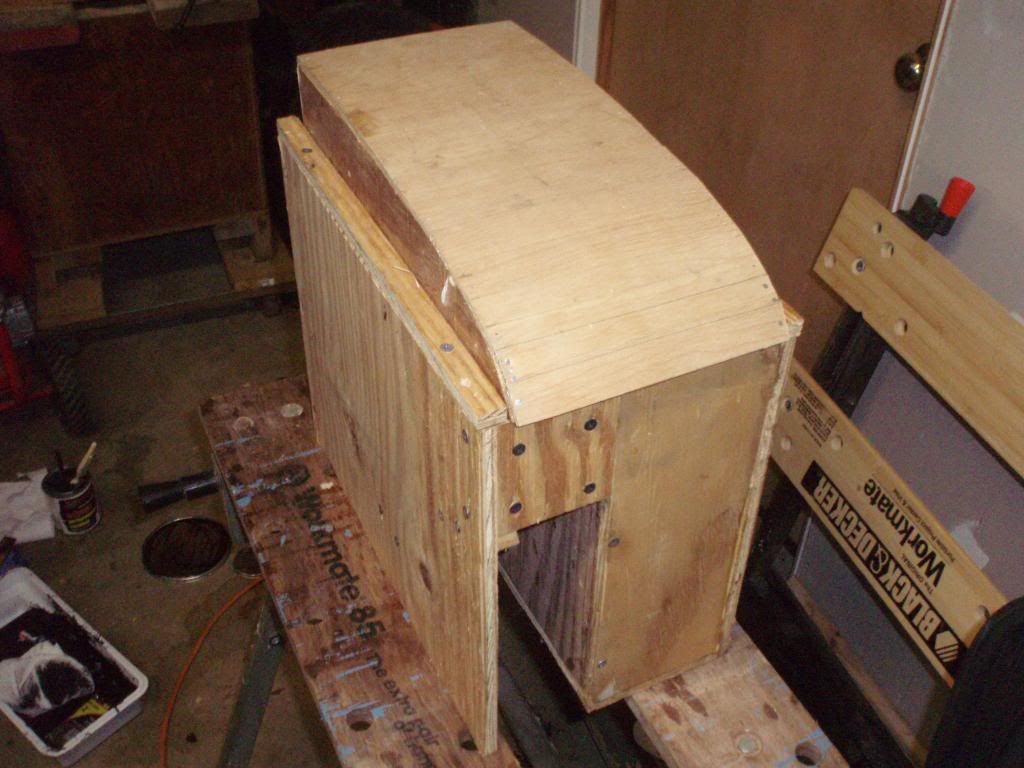 Here it is after a good coat. Looks much better IMHO.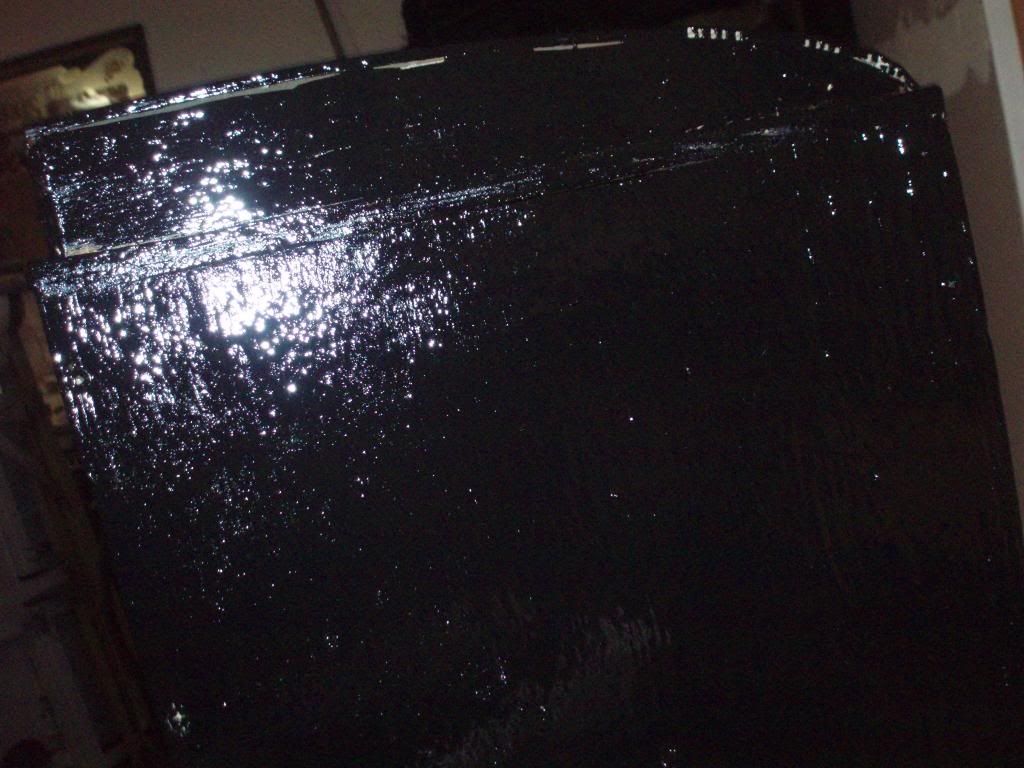 I forgot to mention this earlier: this is the crossmember that the front of the seats connects. It is not welded, and has gaps that need to be brushed in hard with liner.
Last Image for a while. This is a shot of the rear tub wet.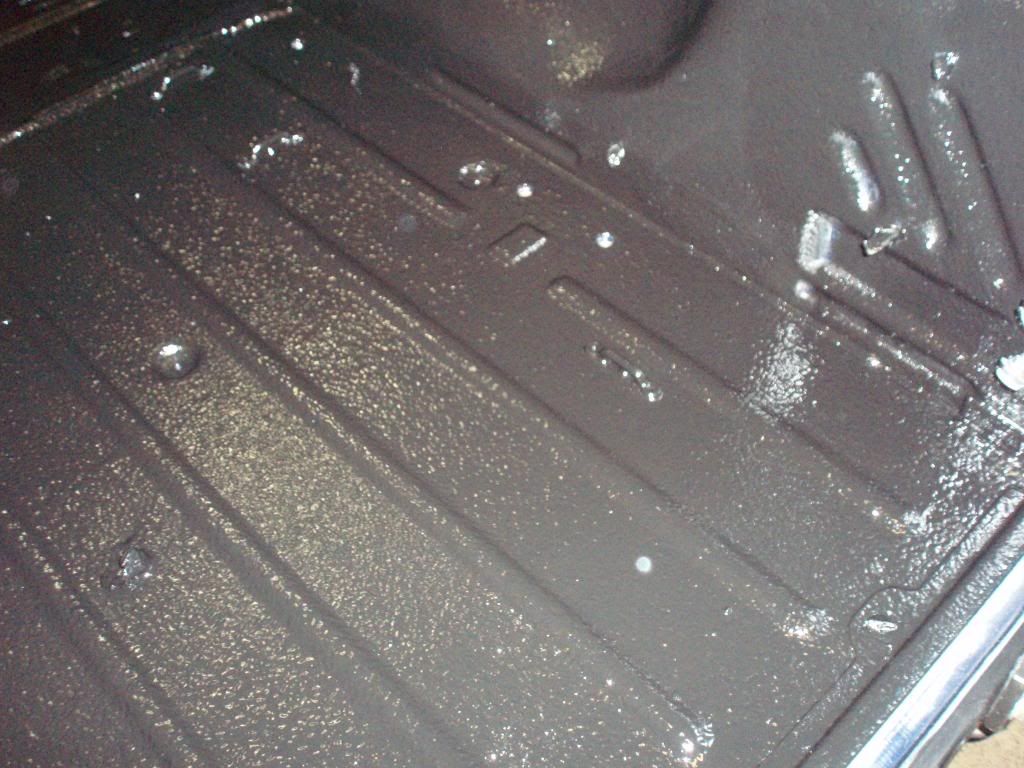 If anyone wants to check it out, there are about 150 pictures, all with descriptions. Follow the link back to look through them all.