EugeneTheTJ
Name: Chris
Username: EugeneTheTJ
2003 Jeep Wrangler Sport
4.0/NV3550/NP231/4.88 R&P
35" MTR Kevlars on 15" black ProComp alloys
Mods:
>HP D30
-Spartan Locker
-2003 TJ Shafts and Unit Bearings
-Black Magic Brake Pads
-Centric Premium Rotors
-YJ brake lines
-Solid Diff Cover
>Ford 8.8 Rear Axle
-LSD
-Black Magic Brake Pads
-Centric Premium Rotors
-ECGS E-Brake Cables
-ECGS Driveshaft Adapter
-Solid Diff Cover
>Suspension/Steering
-BDS 3" Front Coil Springs
-RC 2.5" Rear Coil Springs
-Currie Johnny Joint Control Arms front and rear
-Currie Currectlync 1-ton steering
-Currie Johnny Joint Trackbars front and rear
-Mismatched shocks
>Other
-Advance Adapters SYE
-Cut down XJ Double Cardan Driveshaft
-Warn M8000 winch
-JKS 1.25" Body Lift
-Brown Dog 1" Poly Motor Mount Lift
-DieHard Platinum P4 Battery
-KC Slimlites (Long Range)
-Delta Quadbar Hyperwhite Headlights
-Novak Shifter Cable
-Flo Pro muffler
-Smitty Bumpers
-Skid Row Steering Box Skid Plate
-Teraflex Oil Pan Skid Plate
-A to Z Fabrication custom rock sliders
-OrFab Roll Cage
-Midland CB Radio/Firestik Antenna/Teraflex Antenna Mount/PA Speaker
-Alpine Head Unit
-Memphis dash speakers
-Kicker sound pod speakers
-Memphis 1000.1 Amplifier
-Kicker Solo-Baric L7 (12")
Story:
I got this Jeep when I was 17 and I have been building it as my time and wallet have allowed ever since. College has slowed down progress quite a bit but I just finished my Master's program so hopefully I will soon have the time and money to continue working on my baby. Running the TJoTM contest has opened my eyes to a lot of quality builds and I have tried to incorporate what I like in others' work into my own Jeep. I know it is not the biggest or baddest in the world but it gets me through everything I need it to and it still manages to be a decent daily driver. Thank you for your consideration!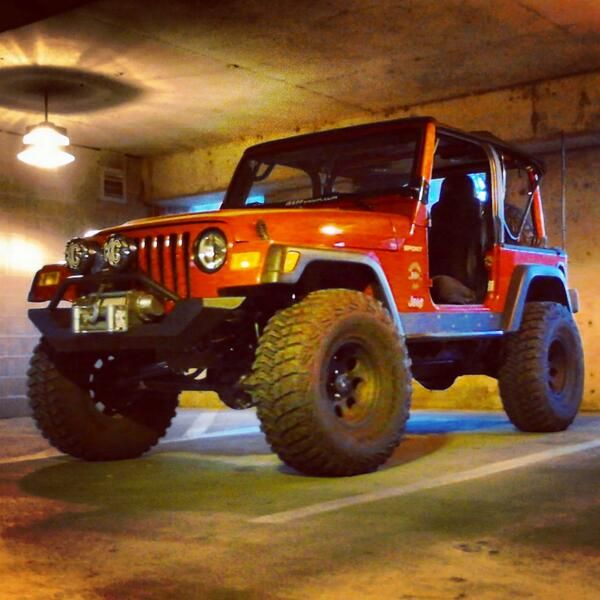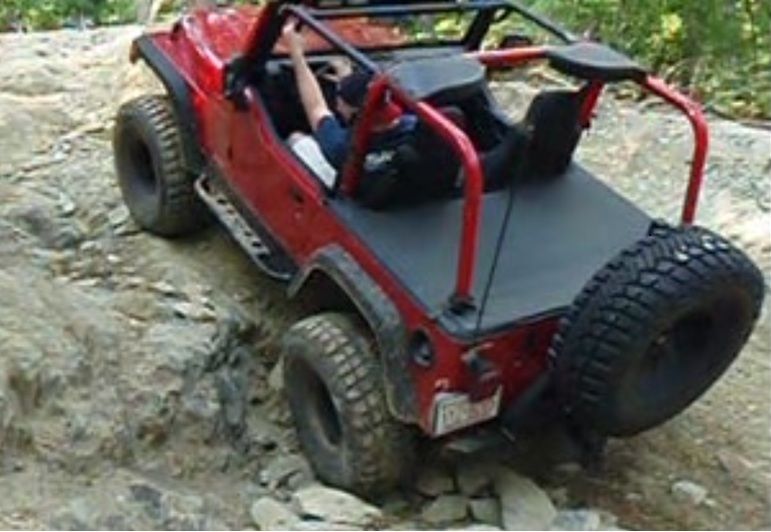 Cbowman622
Name: Chris Bowman
Username: CBowman622
Mods (optional): 5.5" Rubicon Express, 35" Pitbull Rockers, Locked 4.10s front and rear, XRC9 Winch with front and rear SB bumpers
Story (optional): 2005 Wrangler X, 4.0L & 6-speed manual
Pictures:
Scottt
Scott Wright
Scottt
2005 Black LJ 4.0 with stock 4:1 t-case 24,500 miles
Custom 9 inch rear axle with 5 13 gears, arb, and 35 spline Chromalloy axles
Front axle is a Dana 44 with heavy C's, RCV axles, 5 13 gears and an arb
Arb diff. covers
Rancho coilovers – 14" in the front and 12" in the back
Fox air bumpstops in the front
3 link front with hydro assist steering and a 4 link in the rear
Electric line lock in the rear
Aluminum radiator cooled by a flex a lite electric fan
New 37 / 17 Goodyear MTR's on Spyderlock wheels
12,000 Mile Marker wench with a synthetic rope and cab controls
Corbeau Seats w/ harness
Cobra CB
Genright Gas tank and gear box skid
Rear Stinger full size tire carrier
Front and rear Metal Cloack fenders
Wilwood disc brakes
Sliders and an aluminum front bumper
Rock hard full cage
ORO front sway loc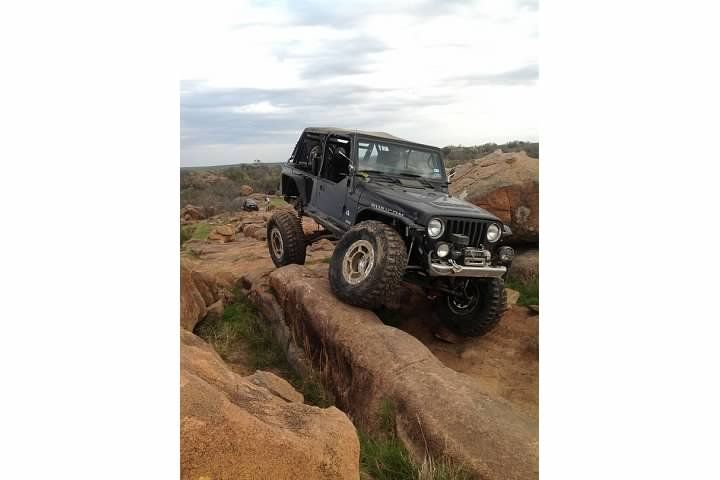 I sold my YJ on tons about 7 years ago when my second child was born; I thought my crawling days were done. My son is old enough to wheel with me now, so we have a family size crawler. We are looking forward to a lot more trips in the future.
Thanks for looking.
Holaday
Name: Lee Holaday
Username: Holaday
Jeep:
2004 TJ Sport
4.0
32RH 3 speed Auto
Dana 44 and Dana 30 w/4.56 gears
Story:
Bought the Jeep as a great start to a capable wheeling rig after quickly reaching the beyond the capabilities of my Commander. In the past year and a half I have torn everything off and rebuilt it to be a weekend rock crawler, but still fun to take my family around in on the weekend/drive to work in nice weather. It has been an awesome experience so far, and a great way to spend time with my son and wife.
Build-
http://www.jeepforum.com/forum/f22/noob-build-1395973/
Mods:
CAI
Throttle Body Spacer
Savvy Aluminum Front Control Arms
Savvy GTS
Savvy Front Bumper with hoop
Savvy Tailgate Skin and lower valance
Savvy Corners and SS rub rail
Skid Row Steering Box Skid
Skid Row Engine Skid
Rock Krawler Steering W/OME SS
M.O.R.E. steering box brace
Rokmen Belly Up
Spiderweb Shade Trail top
Rampage soft top
1 inch BL
4 inch SL
AA SYE
Bilstsein 5100s
Brown Dog MML
Solid Diff Covers (F&R)
ARB rear locker and large pump
Spartan front locker
Custom full cage
35 13.5 15 BFG Krawlers
Genright Aluminum "zero Flare" front fenders
Genright aluminum rear stinger with bumper plate and frame tie ins
Genright Rocker Guards
Currie Antirock front and rear (rear needs installed)
Currie JJ front Housing kit
Currie Control arm Skids
Bedlined Tub
CJ style turn signals
Alloy USA rear axle shafts
Ten Factory Front shafts
Tom Woods Drive Shafts (F&R)
Allied Rock a thon Beadlocks With Aluminum Rock Ring
Warn M8000 Winch W/Viking Synthetic line
PSC Hood Louver
Genright LED tails
Car Seat for my 3 year old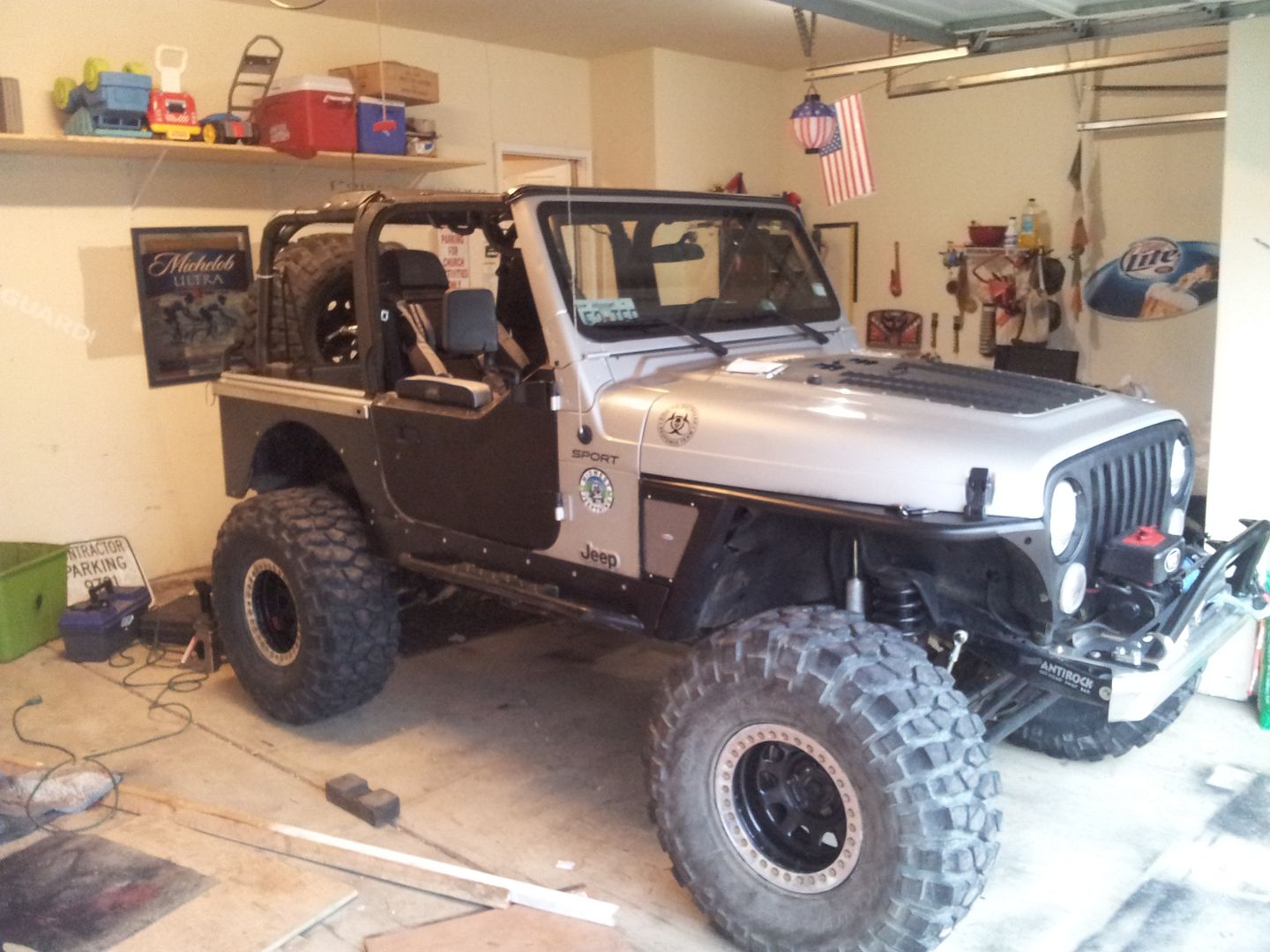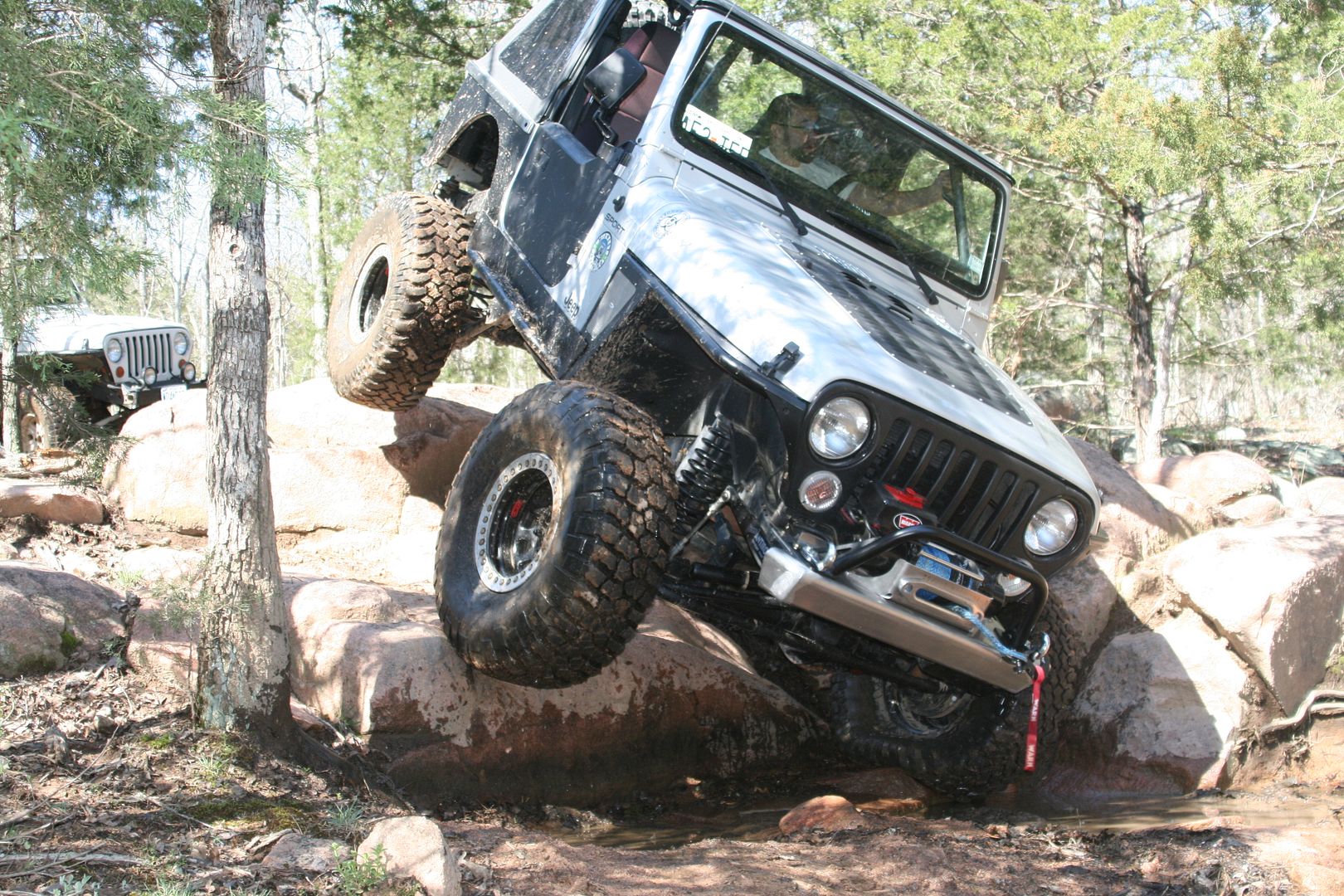 Mrwhitaker0619
Name: Damon Whitaker
Username: MrWhitaker0619
Mods (optional):
Front Bumper - Poison Spyder Customs BFH with Trail Stinger
Winch - WARN XD9000i 9000-lb Winch
Winch Line - Viking Synthetic
Winch Fairlead - Poison Spyder Haws
Front light mount - Poison Spyder Fairlead light mount
Front Lights - 2 KC HiLiTES SlimLite 100-Watt Fog Light
Windshield Lights - 2 KC HiLites Driving Lights 130W KC Light Bracket
Steering - CURRECTLYNC® - HEAVY DUTY TIE ROD SYSTEM
Front Axle - HP Dana 30 / 4.10 Gear Ratio / Vacuum Delete
Front Fenders - Stock, cut to flatties
Rear Fenders - Stock, cut to flatties
Rock Sliders - Big Daddy Offroad
Advance Adapters SYE kit
Rear Drive Shaft - Tom Woods Custom
Rear Axle - Ford 8.8 / 4.10 Gear Ratio / TNT Customs Truss Kit and Brackets
Suspention - Rubicon Express 3.5" Super Flex / All adjustable arms, track bar, RE front quick disconnect sway bar links
Wheels - MHT Fuel Revolvers 15x8
Tires - 33x12.5xR15 Interco Trexus STS
Rear Bumber - LOD Xtreme bumper/tire carrier
Jack - Harbour Fraight Farm Jack
Seats - Corbeau: Moab
Top - Besttop Trek Top NX
Center Console - Tuffy Security Console
Mirrors - Rugged Ridge Mirror Relocation Kit
Head Lights - Ebay Halo Kit
Exhaust - Gibson Exhaust Swept Side 2.5-4.0L Aluminized
Gas Tank / Skid - Crawler Enduro Gas Tank By GenRight / PN GST-2003-1 SN 3495
Fuel Pump Assembly - Bosch 67726
Pictures: