Low cost, no cut, no drill LED install
---
I would have submitted this for a technical write up, but I posted it somewhere else first.
I've wanted to upgrade the tail lights in my Rubicon after the first week I owned it. But I did not want to cut a hole in a perfectly good tub, not after spending what I did for my low mileage 2004 Rubi. I shopped around but couldn't find a real no cut, no drill solution. So I came up with the idea to make my own tail light housings. I work as a heavy equipment/ diesel mechanic and began looking for something around the shop that I could use to fabricate my own custom housings. After a little thought I came up with a perfect & very cheap solution. A co worker had recently replaced an exhaust system on a large truck using 5" straight pipe and various elbows, he had to make a few cuts and had 2 feet of straight pipe extra. Before I did anything I did a test fit to see how the light and grommet would fit into the pipe, it was a near perfect fit. So I cut a 1 & 3/4" section from the piece of straight pipe, as seen below.
Then I had to fabricate a back for the housing, I cut a piece of 1/8" plate with the shop plasma cutter and made a 5" diameter circle.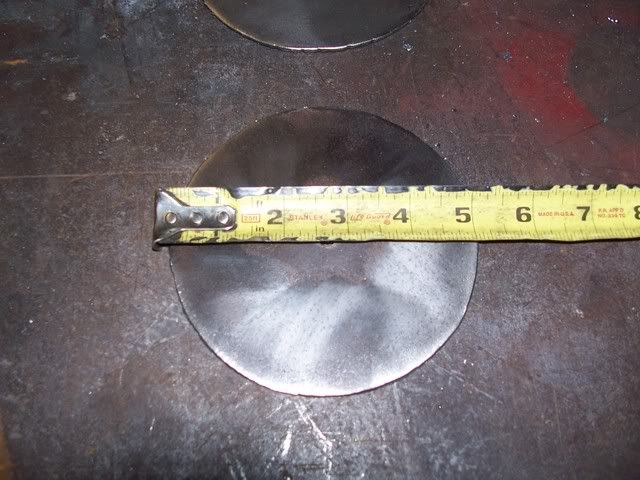 Next I had to weld the newly cut circle to the 1 & 3/4" exhaust pipe section I cut earlier. I originally was just going to tack it in a few spots, because I thought I might have trouble getting a decent weld into the corners, but it welded pretty easy, so I did the entire piece. I also welded from the inside, because it needs to be smooth for the flush mounting. You can see it here after I painted it.
I removed the old tail light and used it as a template for drilling the mounting holes. I made both left and right housings at the same time so I could be sure that both would fit exactly how I wanted.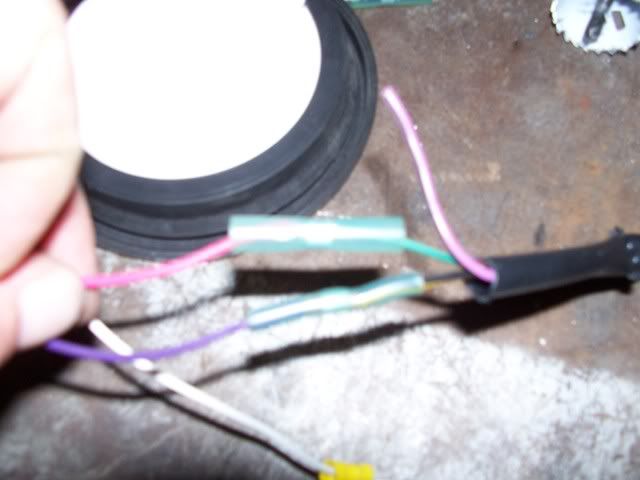 I had to cut the factory harness and wire in a new harness that I fabricated myself. It's pretty easy, 1 ground, 1 turn/brake and 1 running, for a total of 3 wires.
I was able to find small connectors in my shop to use to connect the new LEDs up with, but they can also be found at Radioshack. Because I had made the housing only 1 & 3/4" deep I had to cut and break the LED housing a bit. The new light was made to accept a plug, because the housing was so low profile a plug wouldn't fit, if I used the original plug the housing would have been 4" deep or better and it would have defeated the purpose.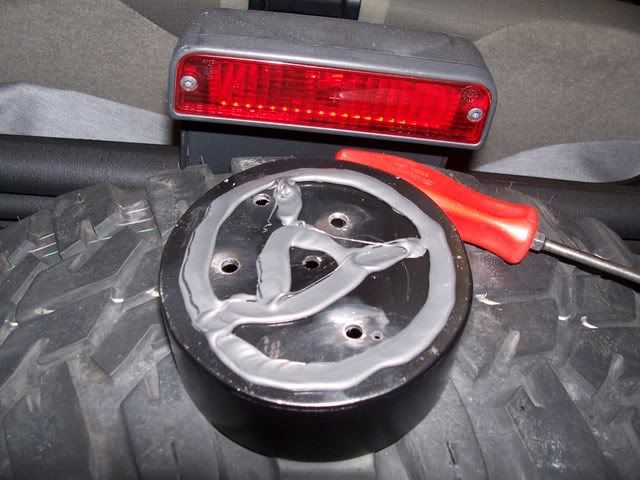 I coated the back of my new fabricated housing with some silicone sealer, so it would act as a gasket and not destroy the paint under the housing after I mounted it. Then I installed them.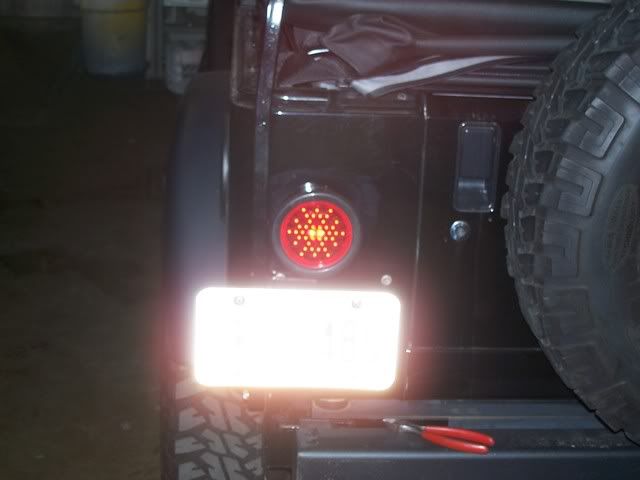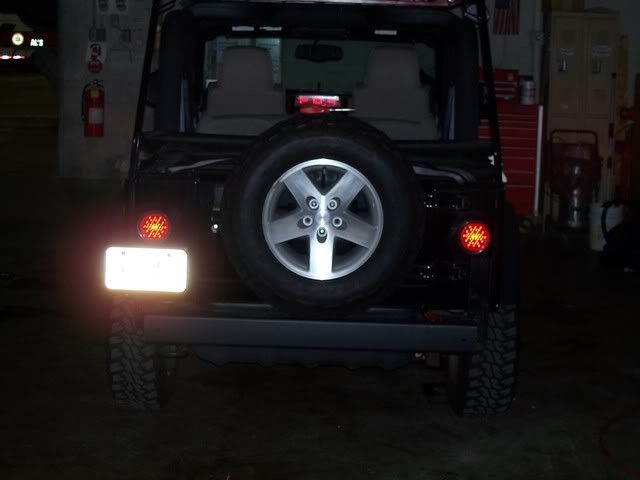 It was a pretty easy job, although it took me some time to gather up the parts and find the time to put everything together. I also installed LED reverse lights, I just cut 2 holes in the stock bumper and mounted them up. But I have yet to do anything about a tag light, I've been driving for 5 months now without one and have to get that done, before I get a ticket.
Here's a link to all the photos I uploaded, if you have any questions feel free to ask. Comments are welcomed, as this was my first real mod to my Rubi that didn't come in a box : )
LED Housing Photos