Quote:
Originally Posted by
Knuckelhead
When I installed my HPd30 5 years ago i had adjustable lowers (TF) and OEM uppers with a 4" lift, I changed to Currie lowers later on. That was 4 years ago and it's still working well: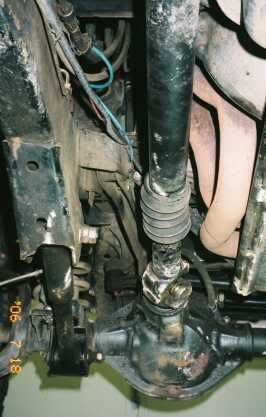 LP front axle drive shafts don't do well with this:
...
Oh yeah, that's a TW DS...
i think what this means is because of the relationship between caster and pinion angle, and also because its worked for others with any combination of upper and lower control arms, that you angles need to simply be within a certain range and there really may not be a "perfect" angle for either. just within a range of difference in degrees.