Registered User
Join Date: Mar 2011
Location: leroy
Posts: 21
LJ idle problem
---
I have a 06 wrangler unlimited and its having an idle problem, sometimes it will idle fine at about 800rpm, and then it will jump up to 1200 to 1400 , can anyone tell me where to start looking for the problem, I have check the intake for a leak by spraying starting fluid around it and nothing , I have looked at the vac. lines but can find anything that looks bad , can someone HELP ME
l
Devil's Advocate
Join Date: Aug 2006
Location: CharlottesHELL
Posts: 35,917
Running Secretly Amok!
Join Date: May 2007
Location: Ventura ,CA.
Posts: 9,716
Yep... it sound throttle body related.
Registered User
Join Date: Mar 2010
Posts: 1,543
I cleaned mine this morning so it's funny I stumbled upon this thread.
That link above will start you in the right direction....our '04-'06 TJ/LJ's are a tad different. I'm just posting this in case you want to clean it. I highly recommend unplugging all sensor harnesses on the TB and completely removing it to clean it. It is very simple!! You will need some torx bits if you already don't.
Here are some pics of what you will be looking at. As you can see mine was dirty, BUT my engine is running fine. I simply woke up this morning and decided I wanted to clean it
I cleaned mine all up with throttle body cleaner. I did pull the o-rings off the IAC before I cleaned it. I didn't take any after pics because it's kind of self explanatory. If you have any questions feel free to ask.
OH and FWIW.....I will completely blame the previous K&N filter I had on there for my IAC even getting this dirty at only 36K!!!!
Ricky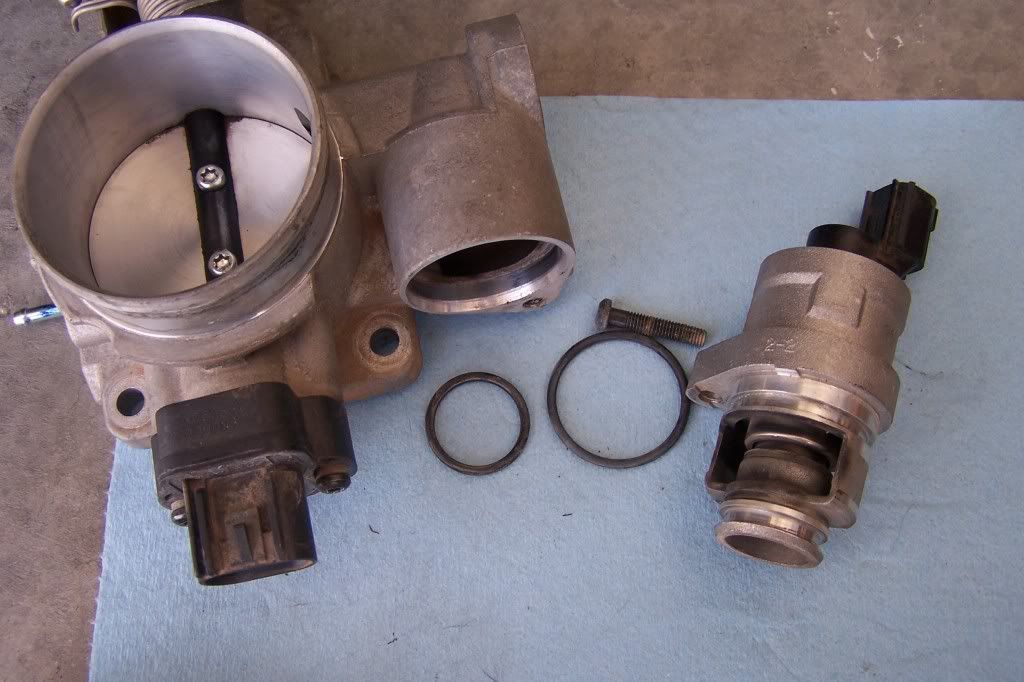 Registered User
Join Date: Mar 2011
Location: leroy
Posts: 21
Thank you all that put a post on here about my problem , I took it apart tonight and clean it out , it was worst than the one that garza posted , Now my LJ is idling the way its suppose to , So THANK YOU VERY MUCH !!!!!
Currently Active Users Viewing This Thread: 1

(0 members and 1 guests)
Posting Rules

You may post new threads

You may post replies

You may not post attachments

You may not edit your posts

---

HTML code is Off

---