I dont see how this is tech but....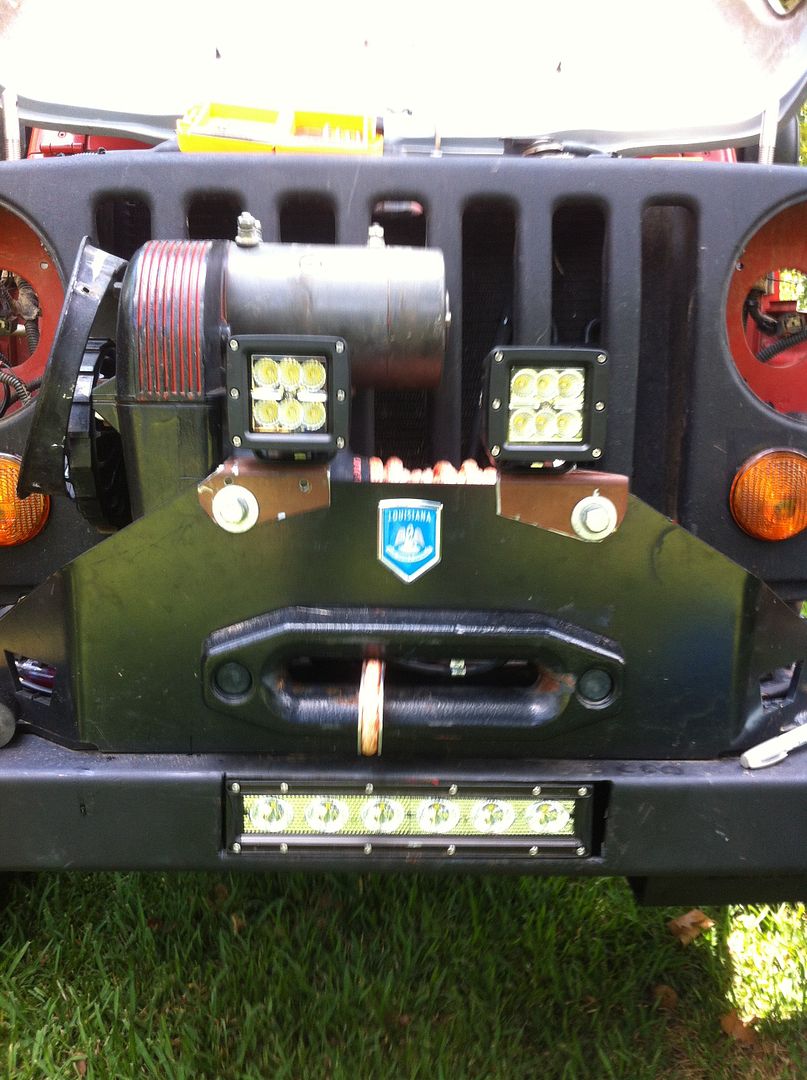 10" narrow beam and 2 wide angles on separate switches. 10" is recessed into a cut bumper, uppers mount to an old piece of metal and sit a bit back from the front of winch plate/bumper face. A front end collision will destroy all of them, but unless I drive straight into a vertical wall the light should be protected. More light than I need and paid less than 250-300 for the setup. Blackboxlogistics. Yall keep the fancy name ones.
OP by the way, you really cant run these on a night trail ride since they will blind anyone in front of you. If is for that, I recommend a set of rock or under lights and parking or head lights.