I spent the better part of the day messng with these today..
having only a 2.5" lift and long travel shocks takes away uptravel from the suspension system.
I built the brackets to gain uptravel without sacrificing downtravel/flex
I have been running on 25.5" long 10" travel shocks which require 2+" bumpstops and limited my uptravel to about 3.75". since I have diy highline fenders, I have lots of room to play with.
now I have 29" long 12" travel shocks 5.5" max uptravel from ride height and 6.5" down travel, every bit of the articulation is useable although it can unseat the coils slightly... I have more plans for that...
here's some pics, what do ya think?
questions?
my original mock ups... some may remember seeing them posted several months ago..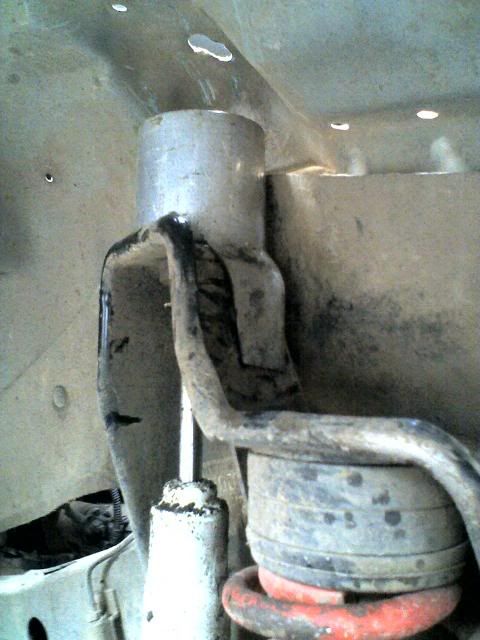 this is one of my new ones..
I chopped off the top 2" of the shock towers.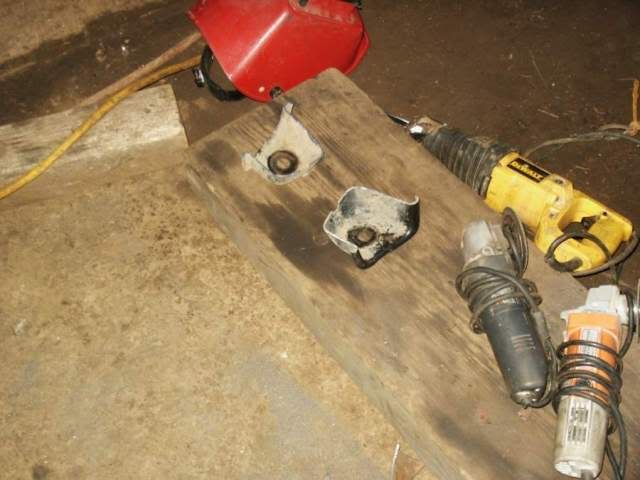 ride height.
and properly set bumptops matched to the shock uptravel from ride height... notice it's 5.5"... better than half way into the bumpstop to allow for compression. the rubber stops nearly completely compress to nothing.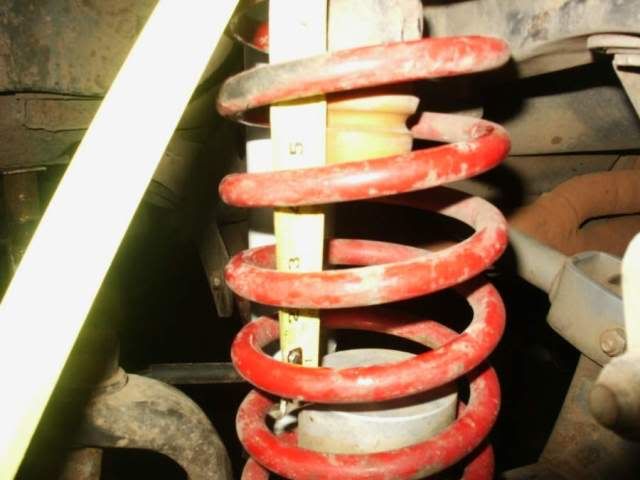 full droop.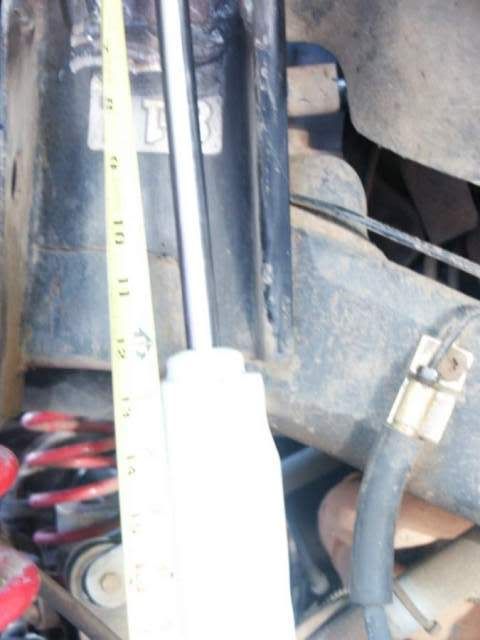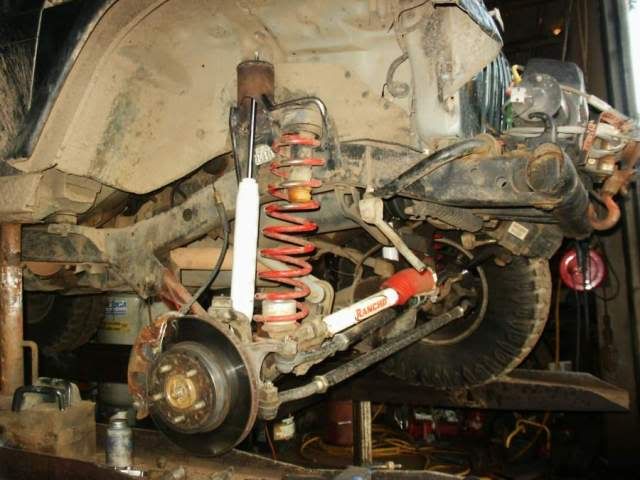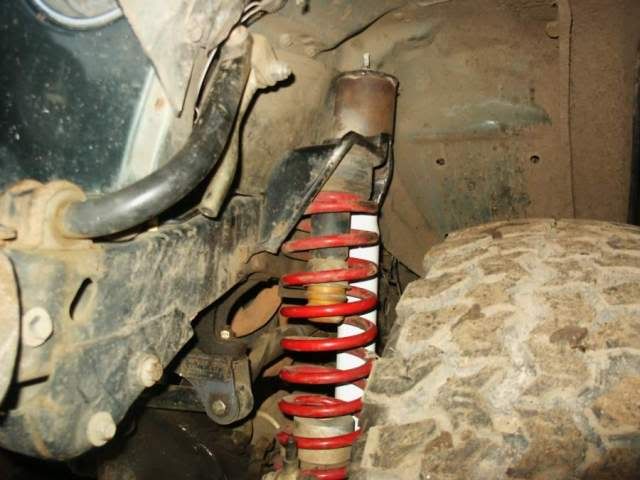 rear...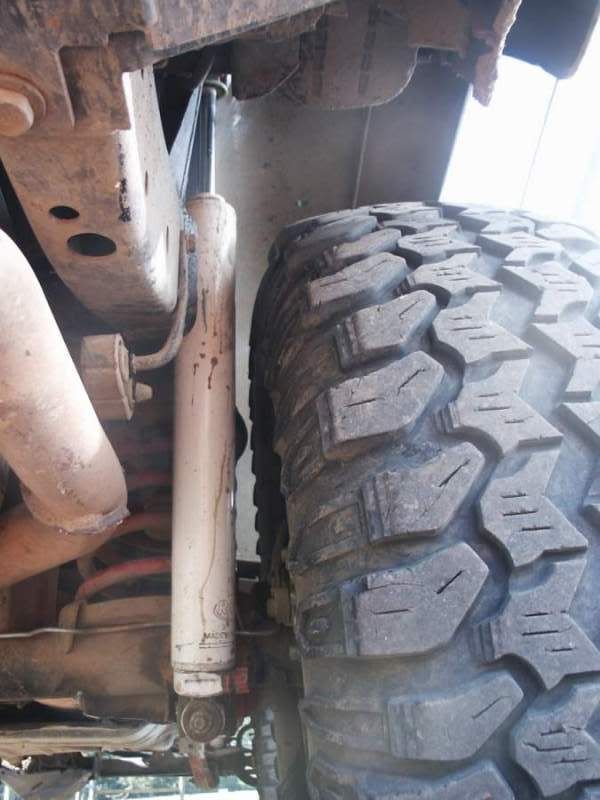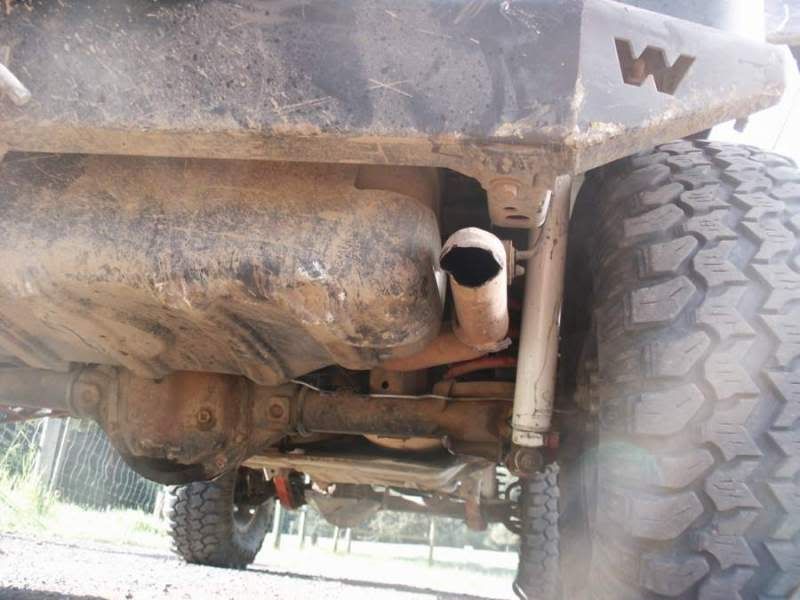 and some forklift flex....