Thanks for the comments!
I installed some lights to make my jeep semi-legal again
I found some 3/4 inch LED marker lights at a trucking supply store for $13 each. I put masking tape on the corners and measured and marked where I wanted the lights.
(I apologize for having the worlds messiest garage (there is NO room with 2 cars in a tuck under, in fact I can't even open my hood all the way)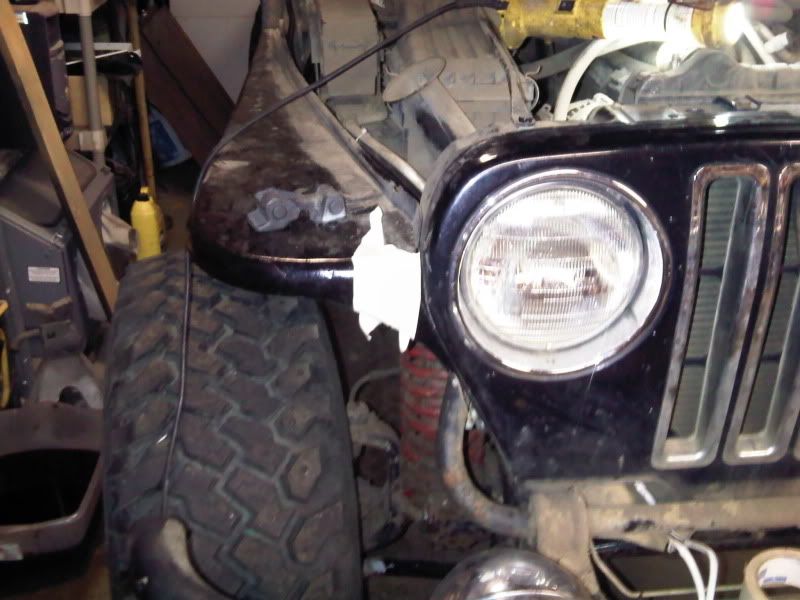 I then drilled the holes for the lights, I used a 3/4 inch hole saw.
And popped the lights in.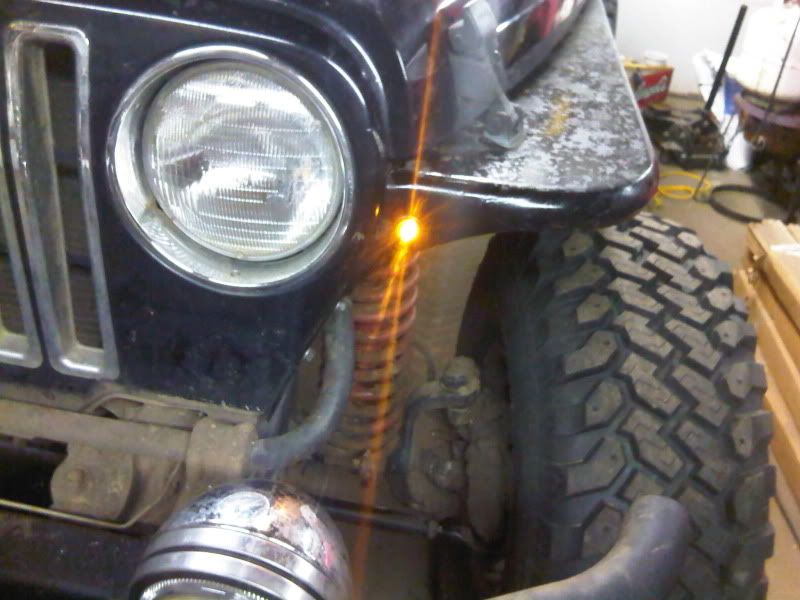 Now that I had some turn signals, it was on to the parking lights. I found some LED lights at HF for about 6$ each. I again measured and cut the holes and installed the lights.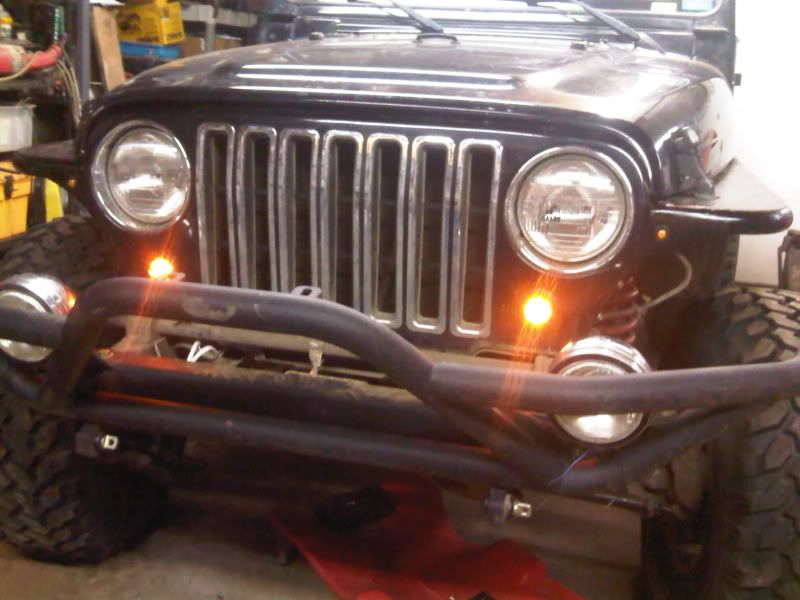 I think I still need another set of lights, so I have more of an illuminated presence from the side..
I will post some better pictures once I get the Jeep out of my 1 and a half car garage.